We're used to the likes of Al Ewing, Mark Waid or Geoff Johns as the kind of people who rewrite the storytelling rules of shared universe continuity, trying to make sense of it in as graceful a way as possible, rewriting some kind of meta-consciousness into the plot that enables it to comment on itself and change the perspective of the reader.
Well, now it seems that Scott Lobell wants a go.
Flash Forward #4, the series that sees The Flash imprisoned for killing almost everyone at Sanctuary, even though he didn't mean to. And now, picked up by the Tempus Fuginaut from Sideways, for some cosmic journey through reality. And, it seems, looking out for holes in it.
Since the Metal series from Scott Snyder, Greg Capullo and DC Comics, denizens from the Dark Dimensions, the multiverse below, full of worlds that shouldn't exist but do, featuring twisted versions of the DC Comics characters, have entered the DC Universe. But why?
Turns out there's a reason. A very specific world doing it all. And Flash Forward #4 will reveal all. No need to wait for Metal 2.
FLASH FORWARD #4
written by SCOTT LOBDELL
art by BRETT BOOTH and NORM RAPMUND
cover by EVAN "DOC" SHANER
variant cover by INHYUK LEE
On Wally West's journey into the depths of the Multiverse, he's run across vampires and hellhounds and his own ghosts from the past…but nothing has prepared him for this next stop on his journey. In this issue, the mysterious world that is causing the Dark Multiverse to bleed into our own will be revealed, and you will not believe what connection it has to the Fastest Man Alive… ON SALE 12.18.19 $3.99 US |4 OF 6|32 PAGES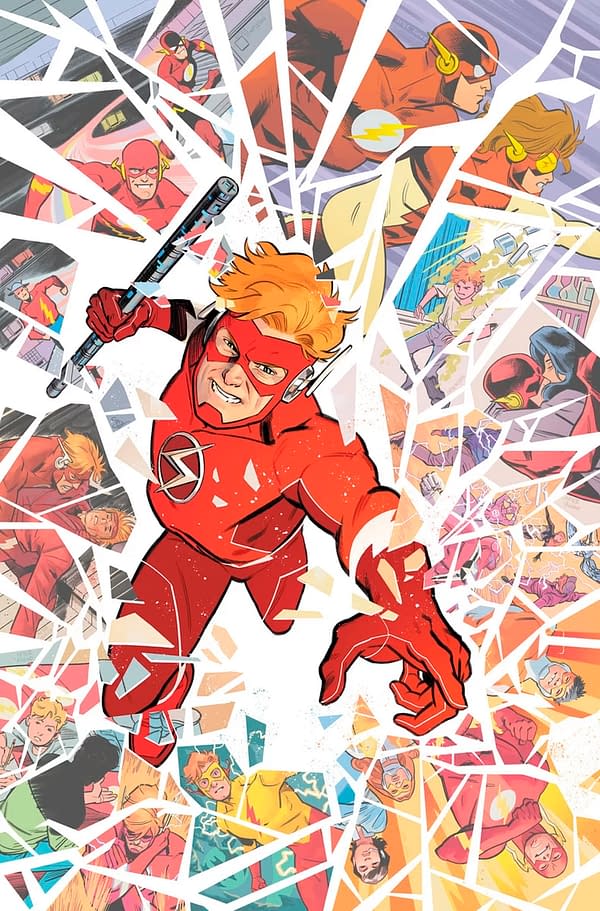 Enjoyed this article? Share it!