Posted in: Comics, san diego comic con | Tagged: Comic Con International, Comics, experiences, LGBTQ, prism comics, san diego comic con
---
SDCC '15: Prism Comics – The Friendliest Place At The Con
By Joe Glass For those who read my last piece from SDCC 2015, this will be an interesting follow up to show the other side of attitudes and experiences here that thankfully is far more prevalent.
Prism Comics is a non-profit organisation that looks to collect and support LGBTQ comics with related themes or by queer creators, to show that comics are in fact for everyone and that there's a wealth of experiences and stories out there to be told.
They tend to hold many panels over the course of Comic-Con, which we will try to report on all of them over the coming days, but they also have a booth space.
In fact, they have done so for a good many years now, populated by volunteers and LGBTQ creators. It's been said that in a few short years attitudes towards their presence on the show floor have completely changed, from those giving a casual side-eye of derision to now many more people happy to find them there and taking full advantage of the many wide and varied titles they have available, as well as great t-shirts, mugs and more.
For small press and indie creators such as myself and many others who were sitting at the tables with their books, Prism is a godsend. For most of us, the idea of having our books at Comic-Con International, the biggest comics show in the world arguably, seems a fantasy. The wonderful thing that Prism do is host creators to take part at their booth, so for those whose funds wouldn't allow a table of their own, or who feared not getting much traction with a small, maybe largely unknown title, Prism allows us to make this fantasy a reality.
Whether people fund in to be partners of Prism at the show for the whole event, or take part in special creator signing hours and having their wares available at the booth, this amazing organisation works to make Comic-Con accessible to queer creators of any level.
Moreover, they bring a safe, happy space for LGBTQ fans to explore and celebrate their beloved medium and their sexuality. Honestly, it's like a mini-Pride event in the middle of San Diego Comic Con.
They're also getting prime location, literally a stones throw away from the massive DC and Marvel booths, so it's easy to find for all those fans and creators.
And if that was not all, I have found the organisers and volunteers of Prism to be the friendliest, happiest people you could hope to meet, bendiing over backwards to accomodate creators and fans for the love of the medium and respect of everyones individuality.
You can find Prism Comics at Booth 2144, as previously mentioned just behind Marvel and DC, and meet the many wonderful people there, and hopefully find you're new favorite book. You can also pick up their free Gay Agenda, which lists all of their events, and also all the LGBTQ creators around the con and where to find them and other events and more for the LGBTQ and supporting fans to explore.
---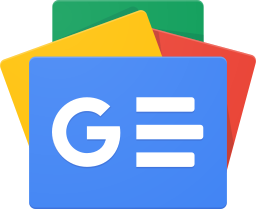 Stay up-to-date and support the site by following Bleeding Cool on Google News today!