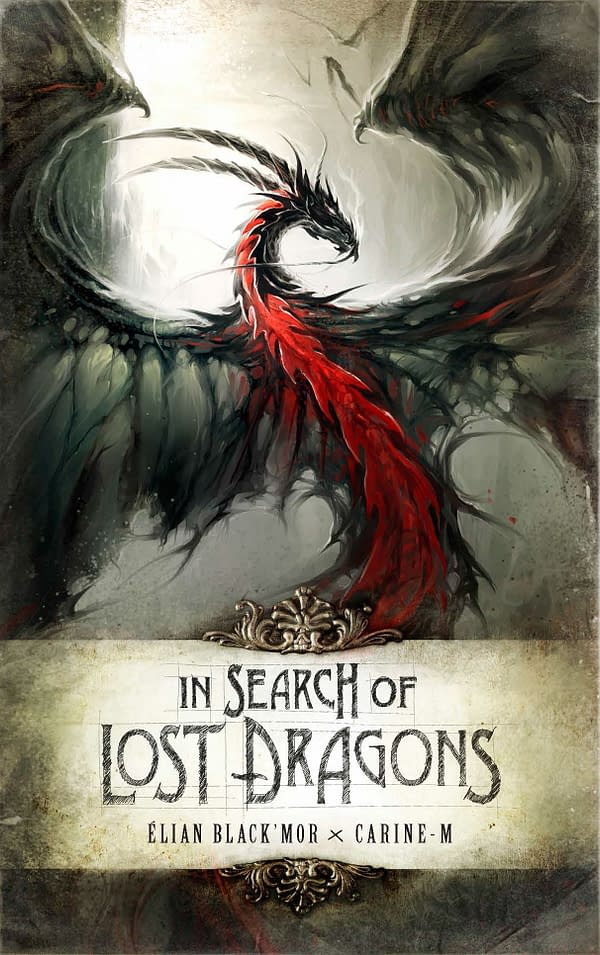 Dynamite Entertainment has a new book out called In Search Of Lost Dragons and it has a book trailer produced by Cosproductions that we have linked below along with description.
On the trail of dragons forgotten, an intrepid illustrator and reporter journeys from Europe through the Middle East and finally to Saigon in search of the dark caverns and mountaintop perches where the elusive winged serpents dwell. With the gift of seeing the invisible, our explorer friend records each encounter in a journal of gorgeous, fully painted artwork, capturing every majestic and fearsome visual detail of the scaly behemoths, and accompanies his findings with snippets of local lore as evidence that these hidden beasts continue to shape the world in ways we may never expect! Find out more here-http://www.dynamite.com/htmlfiles/vie… Use #Lost Dragons on Twitter for a chance to win the book!
[youtube]http://youtu.be/UZplOjzKGOY[/youtube]
Enjoyed this article? Share it!