Secrets Of The Battleworld – Get Ready To Hate The Inhumans Again (SPOILERS)
As Secret Wars gets later and later, the spinoff titles spread out further and further. And there is resolution. If you can call it that…. So expect quite a bit of annoyance and anger at the end of this issue's Inhumans: Attilan Rising. Lots of "what was the point" questions going around. Well, if the point was having Black Bolt as the latest to go against Doctor Doom shouting his name Walter Simonson-style, then that works for me… but maybe not the "waking up with Black Bolt in the shower" scene. The full-faced Jennifer Kale returns in Weirdworld with her Parliament of Man-Things. Cousin of Ghost Riders, founder of the Legion Of Night, last killed by a possessed Victoria, she came back from the dead with half her face missing. Looks like the Battleworld has built her back again… Captain Marvel And The Carol Corps ends with a meta message I'm talking about elsewhere. But the Thors Vs. Banshees makes for a real Ride Of The Valkyries moment…. and some even-more-cod-than-usual Olde English.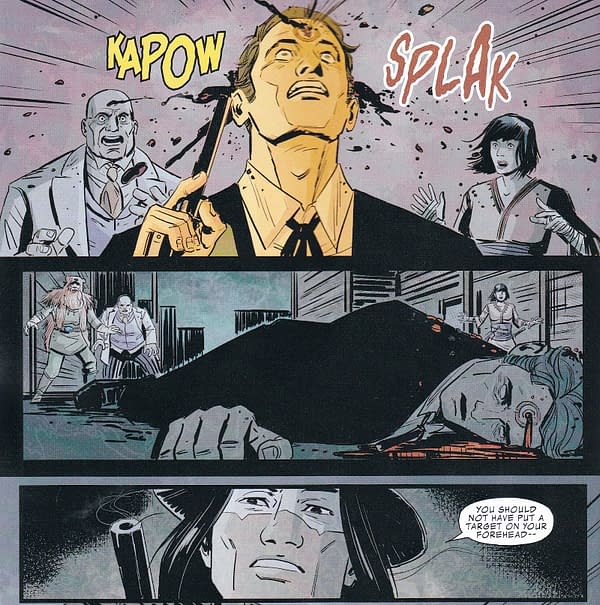 Red Wolf takes the shot that everyone has been waiting for, for decades, in 1872. President Kelly gets his just desserts in Years Of Future Past… While his more modern day counterpart, Cameron Hodge, gets similar treatment in X-Tinction Agenda. Both of them reform – though one more literally than the other…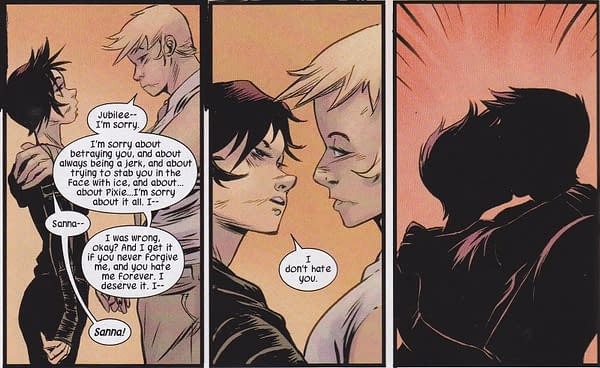 Runaways gives Jubilee and Sanna a chance to fight on the same side, and flip the whole hate/love axis again. And gives us a Valeria finally at odds with her father… though she manages not to shout "Doom" at him like everybody else.
Secret Wars #6 and 7 in October, folks. As it stands.
Comics courtesy of Orbital Comics, London. Hosting a drawing class with Jessica Martin this Friday.