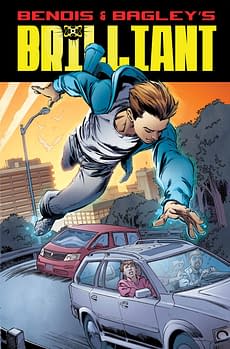 According to Marvel scheduling statistics, four creator owned books written by Brian Bendis are meant to come out on September 10th.
That would be Brilliant #6, originally meant to come out in May 2012.
Powers: Bureau #11, originally for December 2013.
Scarlet #8, originally for April 2013.
And The United States of Murder, Inc #5, originally intended for August 2014.
So will all four come out on the same day. Though All-New X-Men which should have come out that day, has slipped to the next week.
But how many will actually come out on that day or slip further still? Anyone like to take a bet?
Enjoyed this article? Share it!