Sex Criminals #24 Review: Obscene Excel Spreadsheets and Collapsing Relationships
[rwp-review-recap id="0"]
Suzanne gets in touch with an old flame while trying to parcel out her father's finances. Another couple begins to work their problems out together. Jon begins torpedoing his relationships left, right, and center. Jazmine/Ana is invited out to a roller rink by one of her old partners.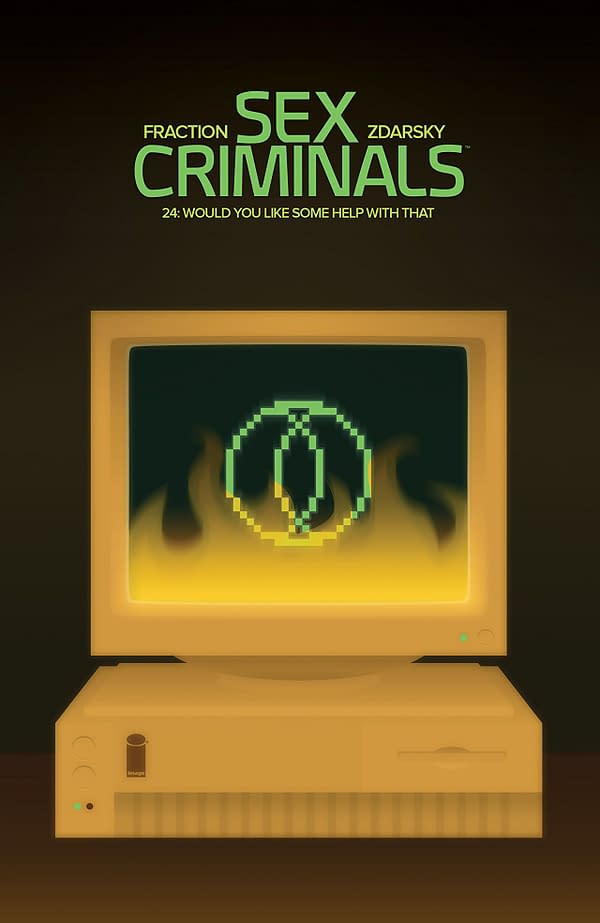 Sex Criminals left me enthralled once more with this 24th issue in the series. Suzanne and Jon continue to be great characters to be the center of this complex web of characters with varying sexual hang-ups.
What sets it apart, other than being one of the funniest and most quotable comics I've ever read, is its honesty, complexity, and realness—yes, I'm calling a comic where people have orgasm superpowers real.
But, it's the truth. These characters have complex lives with complex and often troubled relationships. It will make 18 dick jokes in a row, and then it will dive into the messy and confusing maze that is human sexuality.
Also, the little computer financing mascot on the screen is called Clitty.
I've still not learned who all the characters are, given that this is only my second issue. That said—and I said this in my Black Science #35 review—there really is something magical when you can pick up a book, meet some characters for the first time, and immediately connect to the characters and their problems.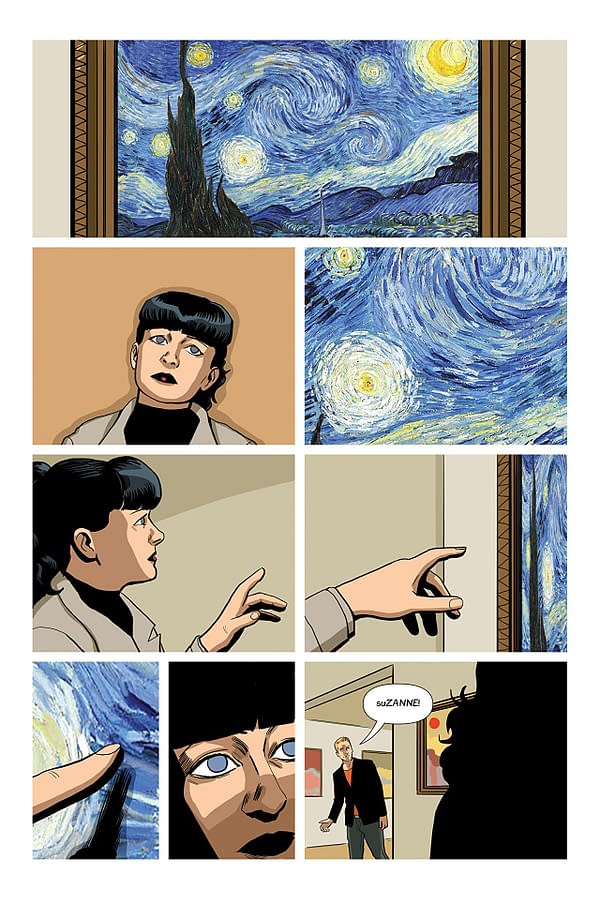 It should go without saying that Chip Zdarsky's artwork is damn fantastic at this point. His style has an elegant simplicity to it which lends itself to the subtle emotions and actions of characters in the book. Sometimes the actions are exaggerated and stylized, but the aesthetic is light enough so even that doesn't feel out of place. The color work is off-beat, bright, but still well-contrasted, and that adds to the beauty of the book.
Sex Criminals #24 has me hooked on this series after the fantastic introduction #23 was for me. I'm attached to these characters, this story, and its wonderful art. Matt Fraction and Chip Zdarsky do it again. This one gets a strong recommendation. Give it a read.
[rwp-review-ratings id="0"]
[rwp-review-form id="0"]