Posted in: Comics | Tagged: artist alley, Comics, lbcc, Long Beach Comic & Horror Con
---
Sheika Lugtu At Long Beach Comic Con
Chris Waterman writes for Bleeding Cool
I had the opportunity this last weekend to walk the Long Beach Comic & Horror Con. The past 3 years I have attended as a budding young (well old) artist and enjoyed my time in the Artist Alley. From the veteran creators of the comic industry to the new faces looking to tell their own stories, there is an overall drive of creativity, energy and passion for the comic medium. The diversity of styles, content, ages and viewpoints just show how much people love comics. I took this time walking the isle of the Artist Alley to interview a wide range of creators, all of whom are very driven, thoughtful and extremely passionate.
Tell me a little about yourself:
I am Sheika Lugtu of OMGcow.com: a diary comic. I am a full-time art student, comic creator and cat owner. After a few years of being young and stupid, I went back to college in 2010 to be an artist. Since then I have been recording my life in the form of a diary comic. I want to encapsulate the world as I see it and share my journey with others.
I've always wanted to tell stories and comics give me a way to share them. Especially as an indie comic creator, I have the freedom to do any genre or style and really push what comics can be. I love going to Conventions and sharing my stories with people and getting to know them.

My least favorite thing would be that comics are a labor of love. It's hard to put your original work out into an industry that often overlooks new and upcoming creators. It takes a lot of time and energy to create good work with no guarantee of success.
My first book is a collection of the entire year of 2010 as a diary comic. It took a move to the big city, the adoption of a cat, a car accident and loads of food drawings to complete.
I will consider myself successful when I can wake up with the sunrise; make a cup of tea, draw comics till night time, then play video games and veg on the internet till I fall asleep. Rinse and repeat.
I hope to make The Great Graphic Novel someday. Till then I will be making comics about making comics, trying to force myself into the comics scene, getting into art school and all the good food I eat along the way!

The comic is at OMGcow.com and you can buy OMGcow Vol 1, collected mini-issues and art at sheikasaurusrex.storenvy.com
Chris Waterman lives in Southern California. He is a life long comicbook fan and artist. You can check out some of his work at: http://radixrising.deviantart.com/
---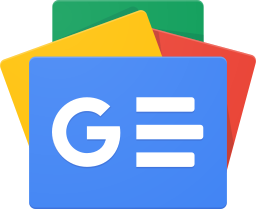 Stay up-to-date and support the site by following Bleeding Cool on Google News today!