So How Does (SPOILER) Get To Be (SPOILER) Anyway?
I'm not sure if it's worth not spoiling anymore since Marvel have sent out press releases to everyone. And everyone has run them.
But it's just possible that you haven't been on the internet,
Still, becoming President of the United States is a complicated job, that takes years of planning and preparation. So how does Captain America get to do it by accident in today's Ultimates? Without campaigning, without debates, without, it seems, an Electoral College?
Here's how. An emergency election then, A limited two week campaign. Multiple candidates rather than two party mandated choices. Increasing the odds that anything could happen, in a country where everything has just happened. Let's take a look. There you go, the kind of thing the Ultimate Comics line should have been doing a long time ago. And Captain America, against current-Presidential orders goes all maverick on us, and engages in the carnage. Covered by a twenty-four hour media. All these people writing in for Captain America, against a split and divided competition. And so you get the phone call… Except, here's a thing. Special election or not, a number of US states don't allow write in Presidential votes. And in most others, candidates have to file to even be eligible for a write-in. And don't get me started on issues with automatic counting machines somehow being able to deliver a verdict on a write-in candidate so quickly.
And what about the Electoral College? How did they get involved? Oh, and in full Columbus mode, one more thing, just one more thing. Earlier in the comic we learned… Al those people wrote in "Captain America" on their ballot forms. Except the guy they voted for was no longer Captain America. Could all those ballots be declared null and void? Quick to the lawyers!
Except it's too late, as Marvel already ran pages from issue 16. "America is my White House". I know he needs a lot of room for his stuff, but that's just being greedy.
And despite all the rabble rousing, remember, the Ultimate Captain America is basically Glenn Beck in better shape. This could be fun. I'm just hoping we learn that he was actually born in France.
Oh and in other news, Ultimate Spider-Man noticed that things were happening in the country. Finally.
Ultimates #15 and Ultimate Spider-Man #15 are published today. Comics courtesy of Orbital Comics, in London.

---
---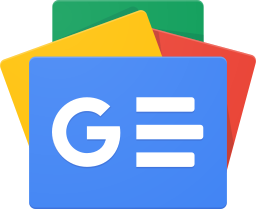 Stay up-to-date and support the site by following Bleeding Cool on Google News today!