Okay, so this is a little self-serving. But then this is Bleeding Cool, something you need to expect. This week saw the publication of Soft Wood #1, the first comedy spin-off magazine from Heavy Metal, with the news that it is to become an ongoing bi-monthly publication.
It's been a little hard for some folk to find. Sold out at Diamond, copies have been sold for $20 each on eBay.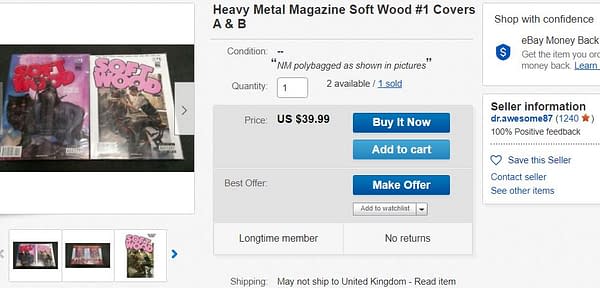 However, don't be in such a rush, Firstly, it seems that Diamond Comic Distributors only distributed the first of the two covers, which means half the print run will be arriving in comic stores a week late. So it is half as rare as it may currently appear, and interested folk should probably contact their comic store to see if they are getting more copies in.
And secondly, there are still plenty of copies at cover price on the Heavy Metal website for both covers.
Meanwhile, after no sales at all for years, two people bought copies of the original Watchmensch comic in the last couple of days, snagging them for $6.50 and $8.75 a piece as Buy-It-Nows, after Watchmensch by me and Simon Rohrmuller was reprinted in Soft Wood with new colours by the original Watchmen colourist John Higgins.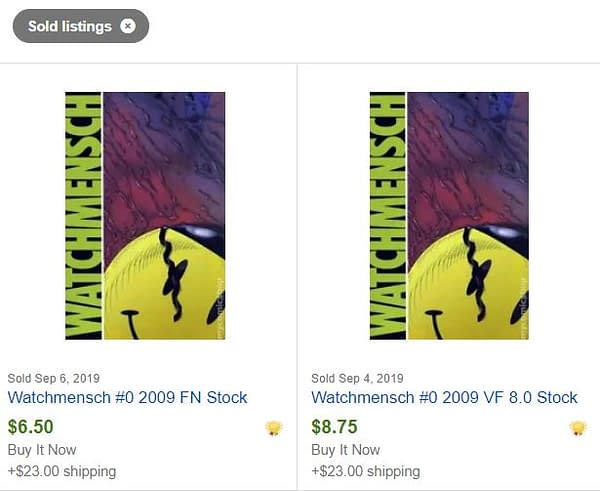 There's an unsold copy on Amazon going for twenty bucks. No copies at Mile High of My Comic Shop. Should I put up one of my copies to see how high it could go? Happy to sign it… though that may make it less valuable.
Enjoyed this article? Share it!