Source Point Press Launches Danger Devil by Tony Doug Wright and Joseph Haemmerle in May 2020 Solicits
Source Point Press has a brand new launching title in May, Danger Devil from creators of Day 165, Tony Doug Wright and Joseph Haemmerle. A very supernatural horror twist to operatives and agents in the modern day… here's the solicit as well as everything else Source Point Press has for May 2020.
DANGER DEVIL #1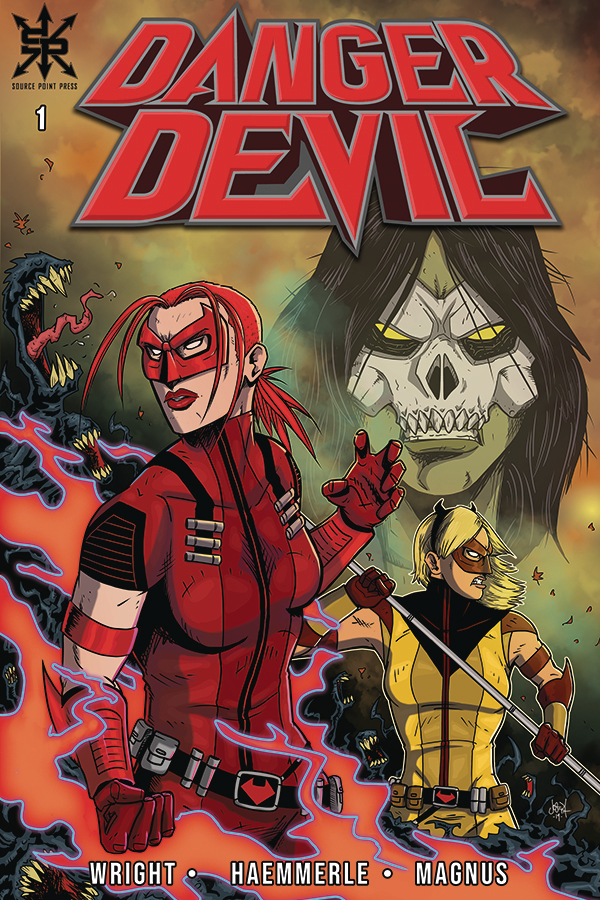 MAR202103
(W) Tony Doug Wright (A) Joseph Haemmerle
A bounty hunter from the underworld, a demonic goddess, a cursed mythical kingdom rising from the depths of below, and a mouthy twelve-year-old are no match for Danger Devil and her sidekick Kid Diabla. These masked agents from the Mystic Bureau are dedicated to protecting the world from all supernatural threats, especially the Order of Methalia, an ancient society hellbent on returning the wicked one to her throne as the ruler of the ancient civilization of Tragg Magnar.
In Shops: May 27, 2020
SRP: $3.99
FINAL BLOODY WAR OF COLTON MYERS TP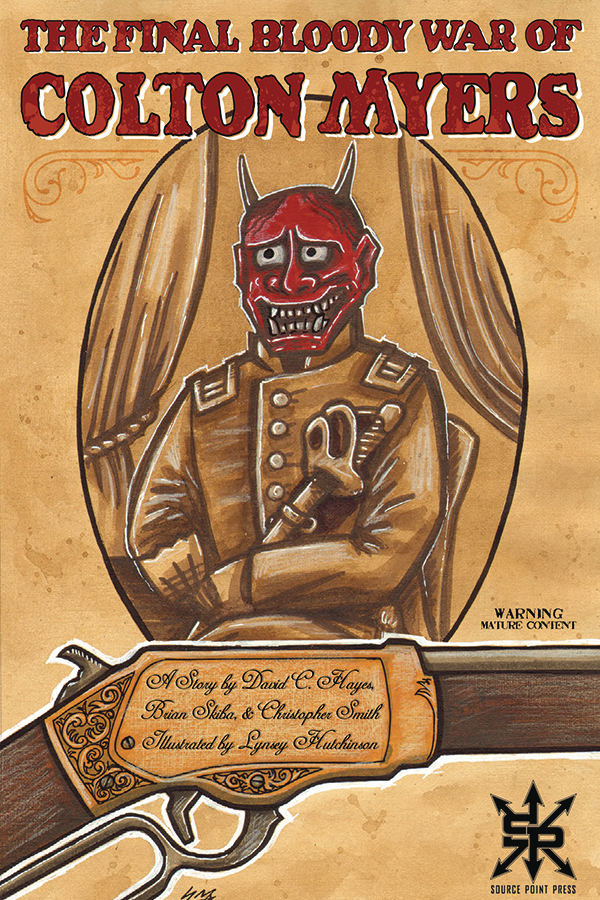 MAR202104
(W) David Hayes, Christopher Smith, Brian Skiba
After the horrors of the Civil War and a childhood steeped in violence and revenge, Colton Meyers attempts to try and settle with what remains of his brother's family and do right by them, whatever God was left to Colt and the people that survived his violent past. When a roving band of depraved villains shatter that dream, Colton Meyers has to strap the six-shooters back on and rescue his niece from a Japanese mystic trading in slaves. The only way to do that, though, is to go through the worst human beings ever to gather in one spot in a gory free-for-all battle with only a single winner. This winner will need to be a human killing machine. Looks like there really is only one man for the job.
In Shops: May 27, 2020
SRP: $8.99
APOCALYPSE GIRL #5 (OF 6)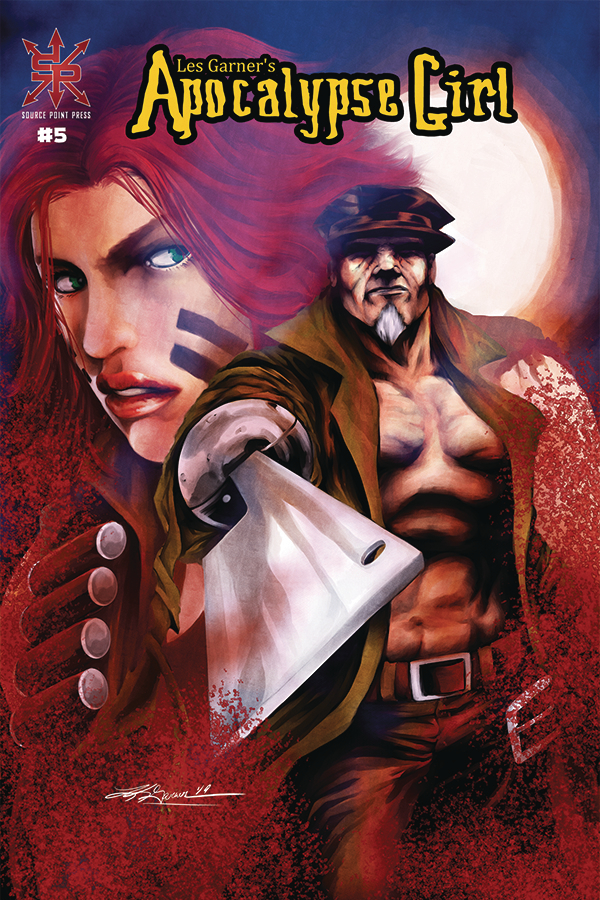 MAR202105
(W) Les Garner (A) Les Garner
Under the terrifying presence of the monstrous canine hunter-fiends employed by General Cleaver's agent, "The Handler," both Mama and her girls, along with Pastor Jacob's and 8-Ball's crew are forced into painful submission as Cleaver arrives to collect his "dues". On her way to aid them and inevitably confront General Cleaver, Anna, along with Abraham, is gripped by strange visions providing important revelations.
In Shops: May 27, 2020
SRP: $3.99
SKYLIN #2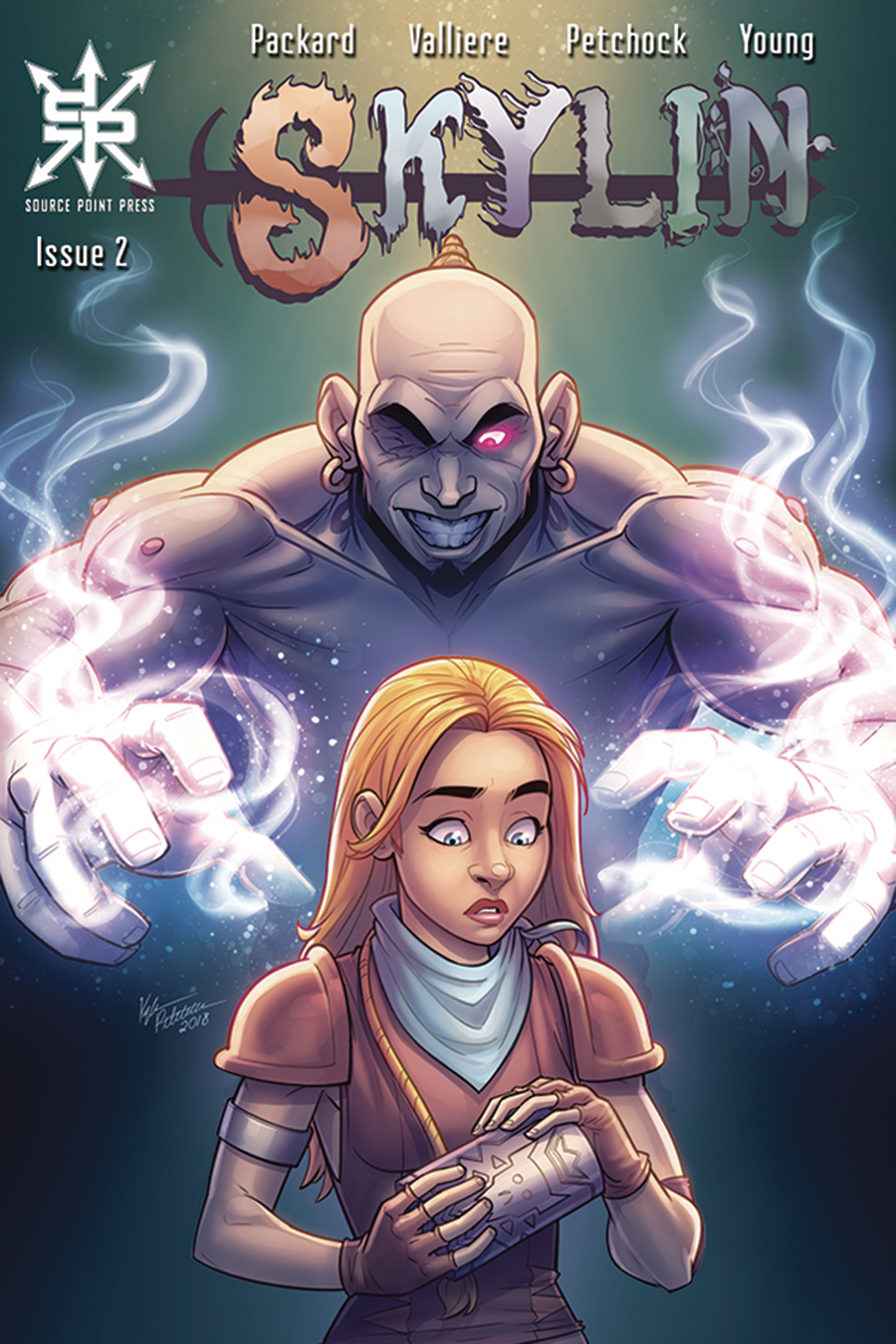 MAR202106
(W) Fred Packard, Josh Valliere (A) Kyle Petchock
Unsuccessful in their attempt to kidnap Princess Carly, the mysterious attackers shift their focus to a new target. Meanwhile, Skylin and Carly are the last of the six nations to arrive at the Floating City, triggering preparations for the Serpen Rider Ceremony. Until the grand event, all the young nobles wander the open campus and attempt to stay out of trouble. Easier said than done!
In Shops: May 27, 2020
SRP: $3.99
HANK STEINER MONSTER DETECTIVE #3 (MR)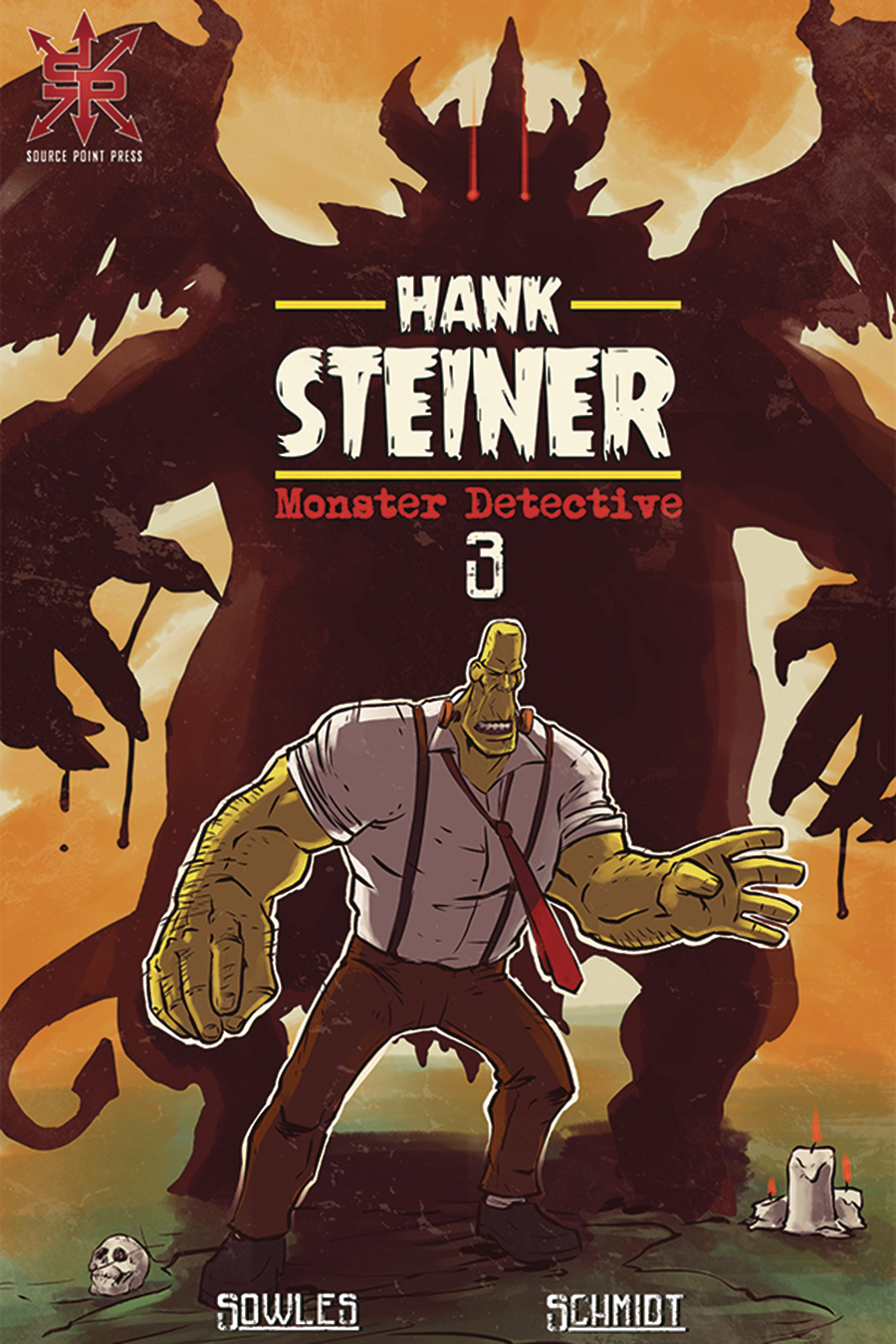 MAR202107
(W) Adam Schmidt (A) Tyler Sowles, Sara Dhyne
It's been three months since Hank Steiner went into hiding after taking down the Triads. Since then, he's been searching high and low for a lead on those who tried to kill him. When his patience finally pays off, Hank is led to a subterranean realm of the dead where he's shocked to discover the architect of his doom!
In Shops: May 27, 2020
SRP: $3.99
GUTTER MAGIC SMOKE & MIRRORS #2
MAR202108
(W) Douek, Rick (A) Fei Chen
Cinder learns that the only thing harder than learning magic is actually finding someone to teach it to you. Which is unfortunate timing, as an insane elvish lord sends his minions to threaten everything Cinder holds dear! The pulse-pounding, magic-infused action continues as Cinder seeks new alliances, confronts new dangers, and finds enemies more powerful than he ever dreamed of.
In Shops: May 27, 2020
SRP: $3.99
FUHRER AND THE TRAMP #3 (OF 5)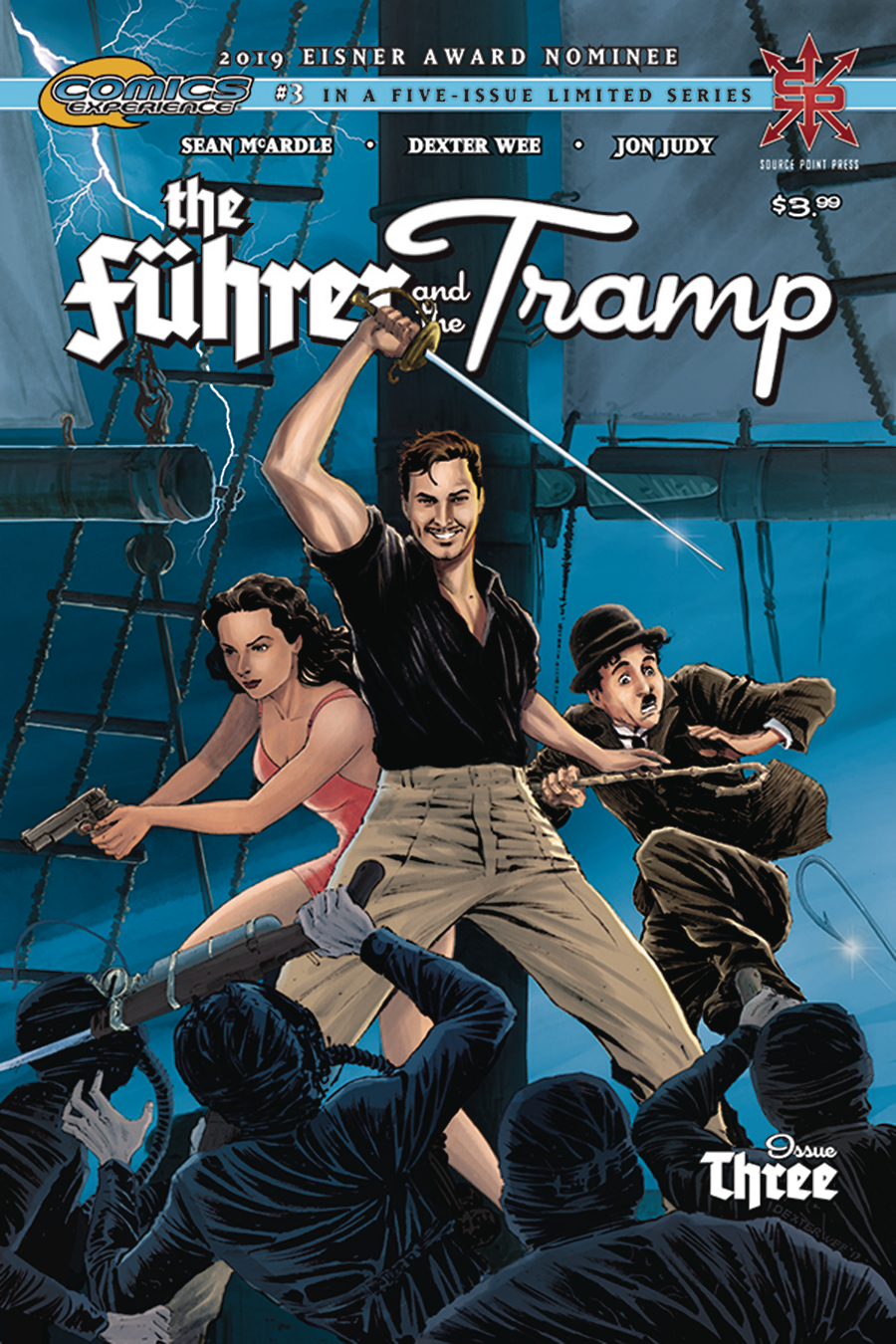 MAR202109
(W) Sean McArdle, Jon Judy (A) Dexter Wee
Nazi saboteurs have burned down Charlie Chaplin's studio – just as his Hitler-bashing masterpiece was nearly complete! Now he and his government handlers – undercover agents and Hollywood sex symbols Hedy Lamar and Errol Flynn – are England bound, hoping to covertly finish shooting there. They set out to cross the Atlantic in a secretive, low-profile yacht voyage, but the Fuhrer has a spy on the side of the angels, and there's a fleet of U-boats following in their wake!
In Shops: May 27, 2020
SRP: $3.99
TOUCHING EVIL #7 (OF 7)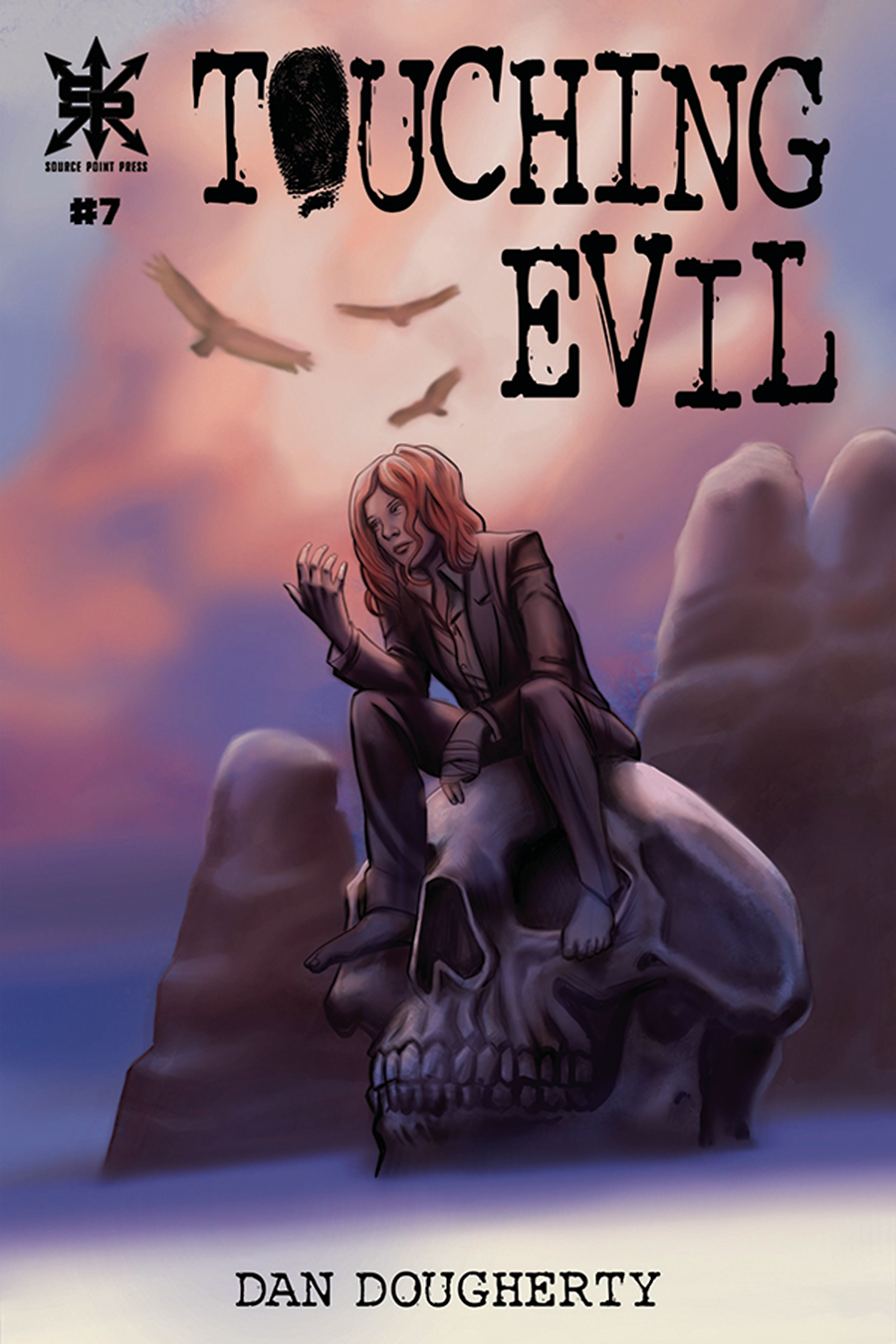 MAR202110
(W) Dan Dougherty (A) Dan Dougherty
In this finale of the first story arc, Ada races back to her son hoping against hope to get there before he is kidnapped or worse. As if that weren't enough, she also must confront the friend who betrayed her and a new life on the run from mysterious forces looking to take the curse from her at any cost. This bonus sized issue is jam packed with twists, payoffs and an ending that cannot be missed!
In Shops: May 27, 2020
SRP: $3.99