Speculator Corner: Is Director Devo From X-Men #1 From Uncanny X-Men #467 or Not?
Jonathan Hickman has had a thing for deep cuts into mutant comic book lore for his recent HOXPOX and Dawn Of X comic books… but is this a cut too far?
Devo is a member of the Shi'ar Death Commandos. Created by Chris Claremont and Chris Bachalo his first appearance was in Uncanny X-Men #467 back in 2006, but has popped up briefly in Guardians Of The Galaxy and All New X-Men and the like since, in Shi'Ar crowd scenes.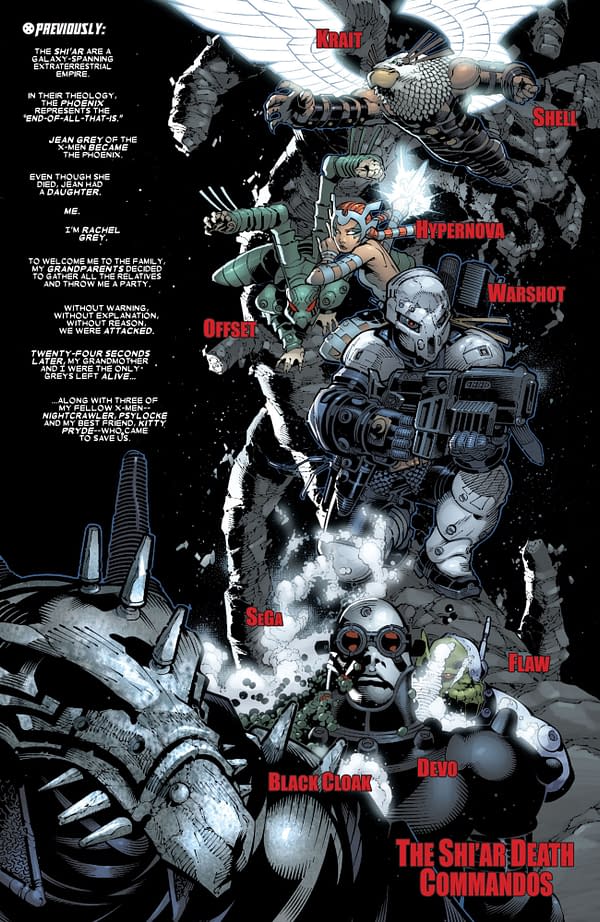 He participated in the extermination of the Grey family bloodline, he can create impenetrable spherical force fields, if an enemy it's trapped inside, he can inject a gas that disintegrate them… he's very dangerous.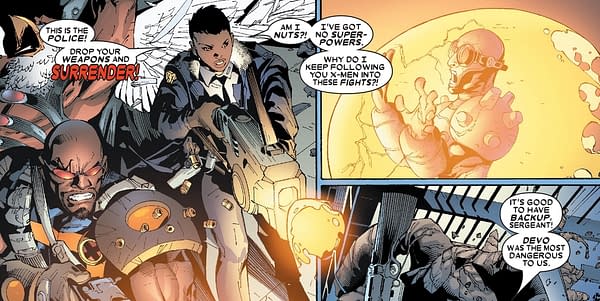 …but could he have widened that attempt further in today's new X-Men #1 from Jonathan Hickman and Leinil Francis Yu.
Same name… which might suggest devolution, set against evolution.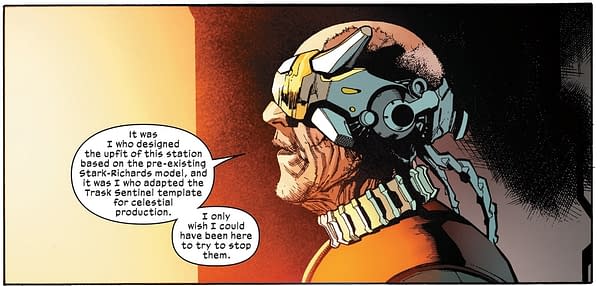 Happy with high tech… and the one behind the whole solar orbiting station plotting to destroy all mutants…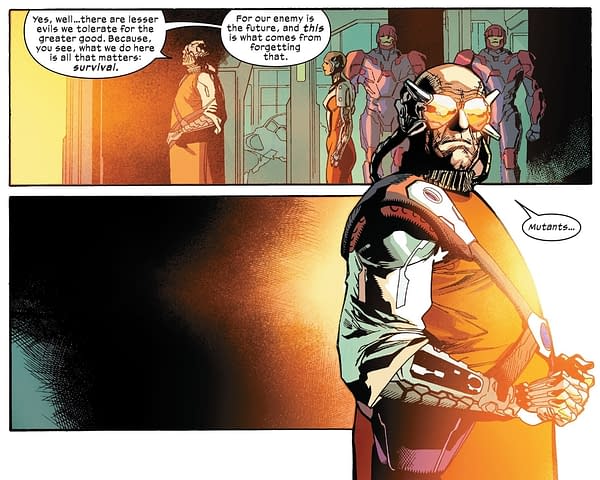 …he does have a thing. He does have eye shades (even when not looking into the sun). Sol's Hammer was used to attack Shi'ar fleets. Might that have brought it to Devo's attention?
If it is him expect those issues of Uncanny X-Men #467, #468 and #470 to start being chased on eBay. Good comics as well.
Hmm… there does seem to have been a sudden rush on them, no single copies sold for weeks and then seven yesterday and nine today, from $1 to $16.50.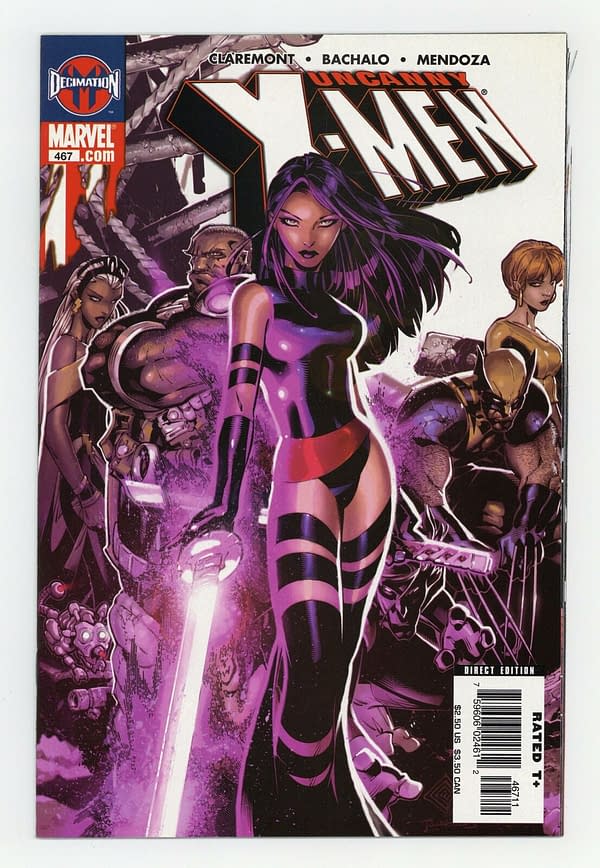 But is it actually him, Jonathan Hickman? Or are the speculators going mad again?
X-MEN #1 DX
(W) Jonathan Hickman (A/CA) Leinil Francis Yu
DAWN OF X!
The X-Men find themselves in a whole new world of possibility… and things have never been better! Jonathan Hickman (HOUSE OF X, POWERS OF X, SECRET WARS) and superstar artist Leinil Yu (NEW AVENGERS, CAPTAIN AMERICA) reveal the saga of Cyclops and his hand-picked squad of mutant powerhouses!
Rated T+ In Shops: Oct 16, 2019
SRP: $4.99