Spider-Man at C2E2 Retailer Breakfast – and the Power of J Scott Campbell and Artgerm
David Pierce and Brian Lake are reporting for Bleeding Cool from the Diamond Retailer Breakfast being held in Chicago right now, just before the C2E2 convention from ReedPOP kicks off. And there are statistics, announcements and analysis aplenty.
And coyrtesy of CB Cebulski, we've had a look at the upcoming Spider-Man comic books coming out of Marvel.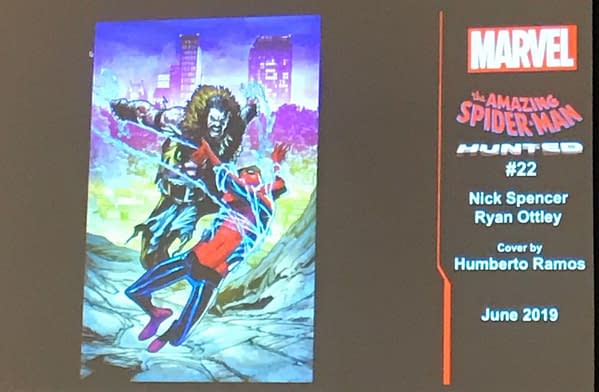 That the Hunted storyline in Amazing Spider-Man has had a phenomenal response, making it Marvel's top selling title. We are to look forward to a new arc with a new villian and Electro and Mysterio coming back. Oh and a hidden character on the cover.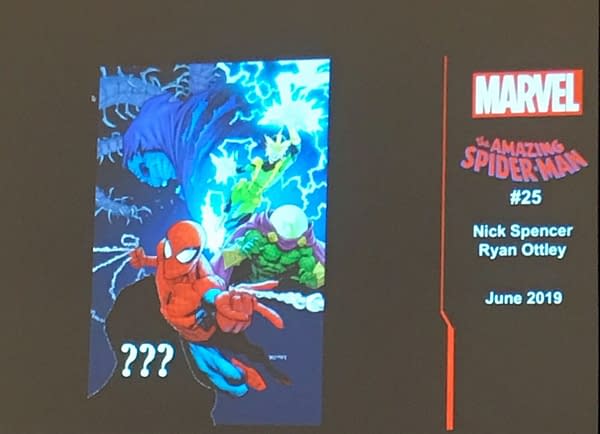 Black Cat launch will play off the love triangle between MJ, Peter, and Black Cat in Hunted.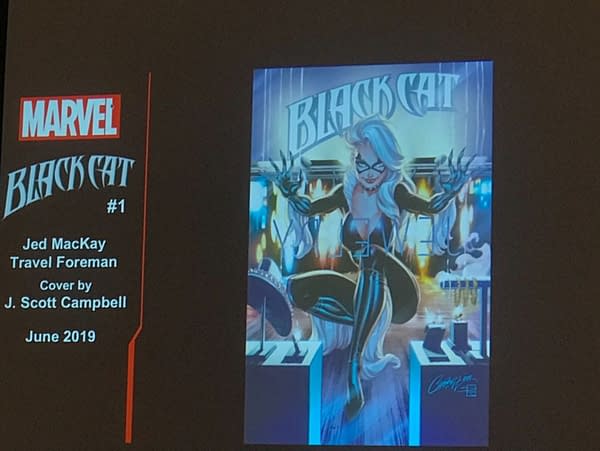 J Scott Campbell will be on all Black Cat covers. At least to start. Oh and some from Artgerm as well, he really moves sales.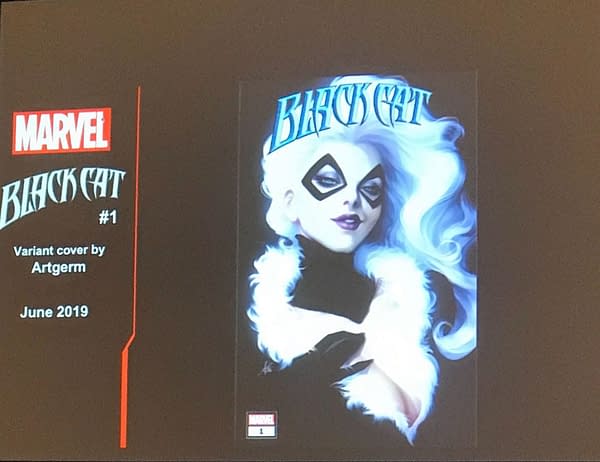 The Spider-Man Gamerverse will continues storyline from games and will be a separate universe, not just one series. The comic does adapt scenes from the games, but also fills in story gaps.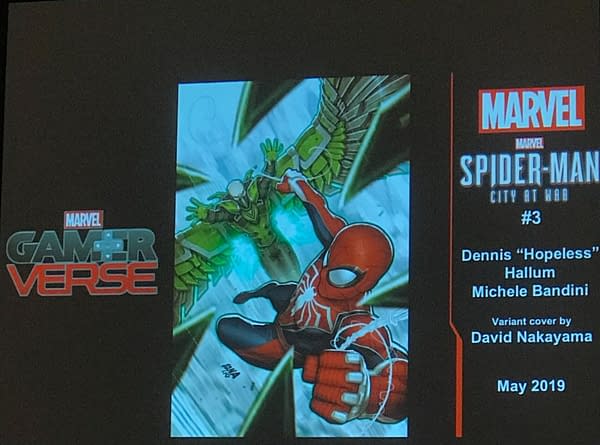 More to come…