IDW will publish a three-issue prequel comic tying into CBS's Star Trek: Picard in November, CBS revealed in a press release. Star Trek: Picard – Countdown will be written by Mike Johnson along with Picard producer Kirsten Beyer, exploring a life-changing mission for the titular captain. In addition to the comic, Simon & Schuster Gallery Books will publish The Last Best Hope, a prequel novel (one without pictures), in February, written by Una McCormack.
Both books will be set in continuity and connected to the Picard TV series, based on the bald guy from the popular internet meme, which will debut on CBS All Access next year. In the show, the man from the meme plays the captain of a space ship.
New York, NY (August 1, 2019) – CBS Consumer Products, in association with Simon & Shuster's Gallery Books and IDW, today announced a pair of prequels created to shed light on the events leading into the new CBS series Star Trek: Picard.

Starting in November, IDW will release Star Trek: Picard – Countdown, a deluxe 3-issue miniseries written by Mike Johnson and series Supervising Producer Kirsten Beyer. This countdown event centers around a mission that would go on to change the life of beloved Star Trek captain Jean-Luc Picard – widely considered to be one of the most popular and recognizable characters in all of science fiction.

Following that series concluding, Simon & Schuster Gallery Books will release The Last Best Hope in February 2020. Written by Una McCormack, the novel will also lead directly into the show and continue to introduce fans to brand new characters featured in the series. McCormack is the author of eight previous Star Trek novels including The Lotus Flower (part of The Worlds of Star Trek: Deep Space Nine), Hollow Men, Enigma Tales, The Way to the Stars, and the New York Times bestseller The Fall: The Crimson Shadow.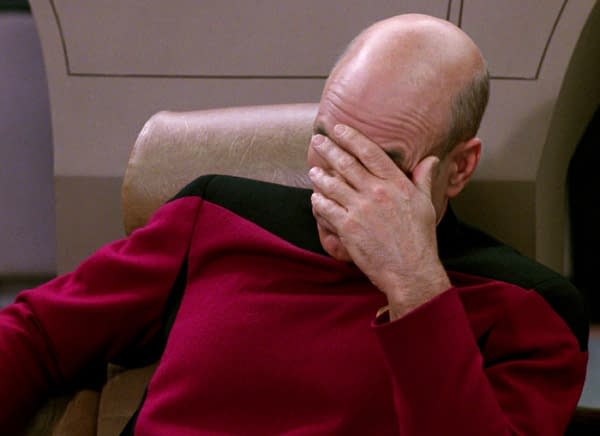 Enjoyed this article? Share it!