Star Wars Meets Tomb Raider By Way Of Aeon Flux… Possibly PRINCE-S STARthief – Kickstarter (Staff Pick!) An all new SCI-FI comic book BLAST from writer Jason Martin (Super Real, 80s Undead, Zombie Tramp) and artist Huseyin Celal Koc (a.k.a. Celor)! Funding closes 9:58AM PDT 9/5/15. Books published/delivered in November 2015
It's the future and society has become enslaved by massive corporations. These corporations have in turn become warring Monarchies that have spread into the galaxy oppressing everything in their path to fuel their power. Our protagonist, the daughter to the powerful PEP-C corporation, instead of following through with her arranged marriage, rebels and wields the large resources of the monarchy to f@$# around, stir up trouble, and have a good time.
From her own personal Starcraft carrier – stocked with a fleet of ships, mechs, and weaponry at her disposal – she slips through corporate fingers to steal and stockpile the galaxies' most lethal tech. She is PRINCE-S STARthief!
It's Star Wars meets Tomb Raider by way of Aeon Flux!
Jason Martin writes,
Hey!
I'm Jason Martin, creator of comics like Super Real, and Night of the 80s Undead, current co-writer and colorist of Zombie Tramp, and writer/creator of the upcoming Vampblade (launching at Halloween ComicFest), as well as publisher of Action Lab's mature readers imprint, Danger Zone. I've worked in comics for a number of years, and done just about everything related to making and producing them, but the one thing I haven't done is crowdfunding!
As a creator with no shortage of concepts I'm dying to bring to life, collaboration is key, and Kickstarter and other crowdfunding options are a great tool that's emerged to help with that. Being able to share your ideas online and potentially receive funding to make them a reality is a huge opportunity and one I'm excited to be taking part in. And I couldn't be more excited about my comic book, PRINCE-S STARthief, which I'm currently funding on Kickstarter with the amazing artist, Celor. If you take a look at the images here, you'll clearly see, the man is a first rate artist! With Kickstarter we're asking for a modest goal to fund the production of the first issue in a planned run of PRINCE-S comics. The better it does, the more rockin' shockin' space pirate adventures Celor and myself can bring your way!
Please take a moment and peek at our Kickstarter to see if it's something you might dig (see the link below). It's chock full of sexy, fun, sci-fi goodness, that crafts something new from a myriad of popular touchstones. Does our gal resemble another character or two? Sure, she's kooky like that. Does she wield some tech that looks familiar? Yeah, space guns and laser swords are ubiquitous, but hers are what you expect and more! We think we've cooked up something wholly fresh and exciting upon closer inspection. But then, hell, it's a sexy space pirate in full throttle tales designed to thrill, so, you know, no need to over analyze it!
Take a look!
The Kickstarter is just over halfway in, doing well, and already reached funding. So hopefully the discerning tastemakers that follow Bleeding Cool (like me, I read it every day!) can push us closer to our stretch goals – such as more bonus material content, nicer books… or more issues!! It would truly be a blast, and we'd love nothing more than to be fortunate enough to create even more PRINCE-S STARthief.
ALSO: as a special perk for Bleeding Cool, we're offering a limited time Bleeding Cool variant cover – a special edition of the regular cover only available while this article runs this weekend, at the same price as the regular cover – so act fast!! http://princesstarthief.tumblr.com/
---
---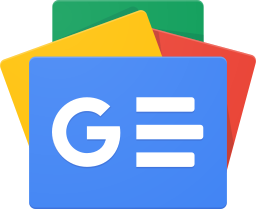 Stay up-to-date and support the site by following Bleeding Cool on Google News today!