Kate Kotler writes;
Bleeding Cool contributor and manager of Chicago's Graham Crackers Comics – Matt Streets – is at Baltimore Comic Con this weekend. While he's been busy-busy working the GCC booth (if you're at BCC you should stop by and say hello), he has been kind enough to send us some pics of his favorite cosplayers from the floor. (You can check out his pics from day one of the convention by clicking here.)
"BCC is a really awesome show," says Streets. "It's clearly geared to be fan and creator friendly – you can really tell that the effort Mark Nathan and team have put into making the show this way has paid off due to the high number of amazing creators and enthusiastic fans who are here this weekend."
Here are our favorite super hero and villain cosplayers from BCC:
Poison Ivy and Harley pose for the camera.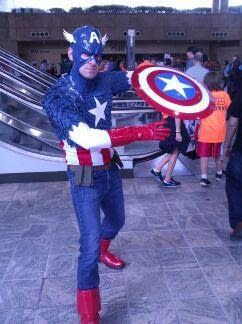 We love the incorporation of jeans into this costume.
We're calling him "snazzy hipster Captain America"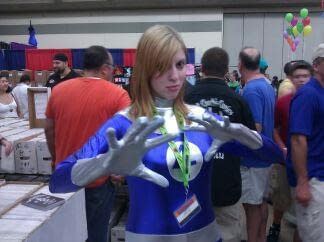 We can see that this Invisible Woman put a lot of thought into her excellent costume.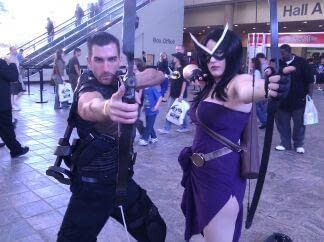 Hawkeye (Clint Barton) and Hawkeye (Kate Bishop)…
Isn't this a paradox? Shouldn't time go a little wibbly now?
Make sure to keep your eyes peeled to Bleeding Cool this week for Matt's "retailer's recap," reporting how comics retailers fared at Baltimore in 2012.
By day, Matt Streets is the mild-mannered manager of Chicago's busiest comic book store, Graham Crackers Comics. By night, he is a font of categorized information about comics, movies and music. You can check out more of Matt's writing on Keeping It Reel, where, as the "Criterion Completist", he has undertaken the weighty task of watching every single movie in the Criterion Collection. (He figures he'll finish in about 27 years.)
Enjoyed this article? Share it!