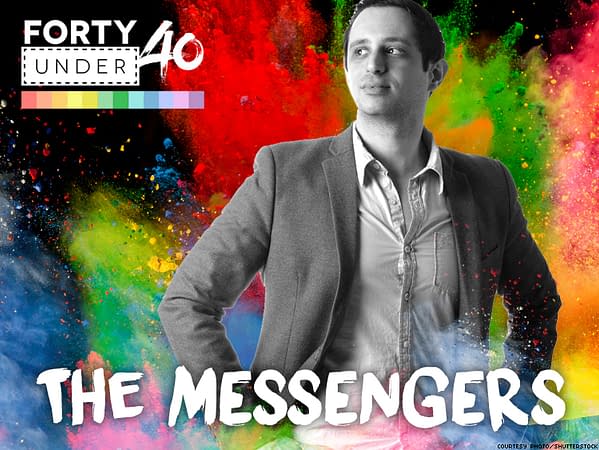 Steve Orlando has been named on of the Advocate Magazine's "40 under 40" for 2016. So ageist…
The Advocate's annual list of 40 exemplary people under age 40 has a message we think all generations should hear. This year the 40 Under 40 series highlights young LGBT people fighting intersectional battles in our greater community.
He's the only comic book creator on the list.
Being an LGBT trailblazer doesn't happen without ending up on the receiving end of a few hard knocks along the way. Writing ultra-violent stories with gay men at their center has earned Orlando criticism from some LGBT readers who worry about the messages comics like Midnighter and Virgil send. Orlando brushes them off, pointing out that what's needed is a wider range of characters from across the LGBT spectrum and queer heroes who embrace violence are needed as much as do-gooders who adhere to that classic superhero moral code.

"It's supposed to be cathartic because we can't go and do all these things we want to do to our oppressors and aggressors," he says. "It's not legal, it's not safe, or perhaps it's not morally sound. Take your pick, but that's what fiction can do. It can be a release for us."

Despite the occasional criticism, Orlando has seen firsthand the positive impact seeing such gay characters has had on readers, and he has no intention of backing down any time soon.
Congrats Steve. Just, you know… not long till 40.
Enjoyed this article? Share it!