Superman Gets A Promotion in Superman #22 (Spoilers)
Superman #22 by Brian Bendis, Kevin Maguire, Alex Sinclair and Dave Sharpe from DC Comics out today or tomorrow, has a moment that may be familiar But only to those who have followed Bendis work from company to company – and were reading it a couple of decades ago. Remember this?
'No More Mutants' in House Of M that changed everything forever? Or at least until they started to change everything back again? Well from Superman #22 today…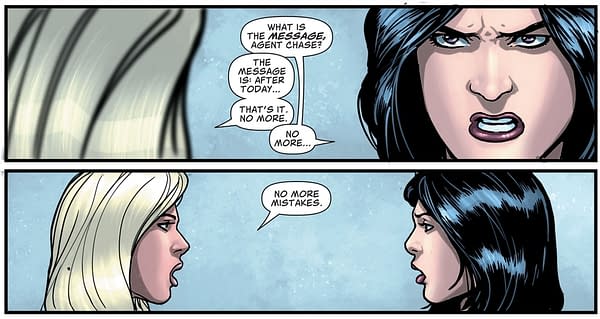 In recent issues we have seen Superman acting as an intergalactic representative of the Earth.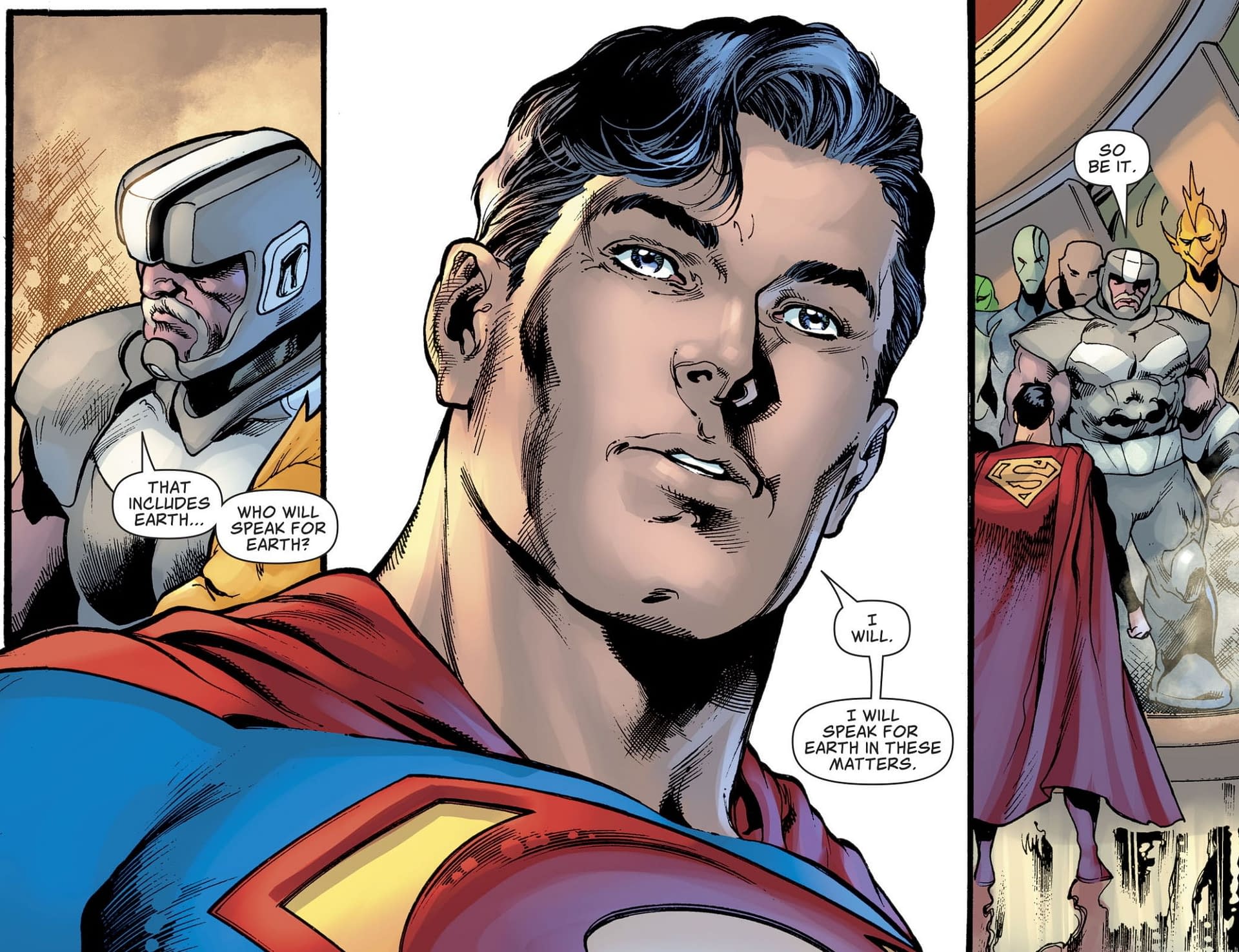 The message beamed back to the Daily Planet's big rival and plenty of people asking if he is now King Of The Earth.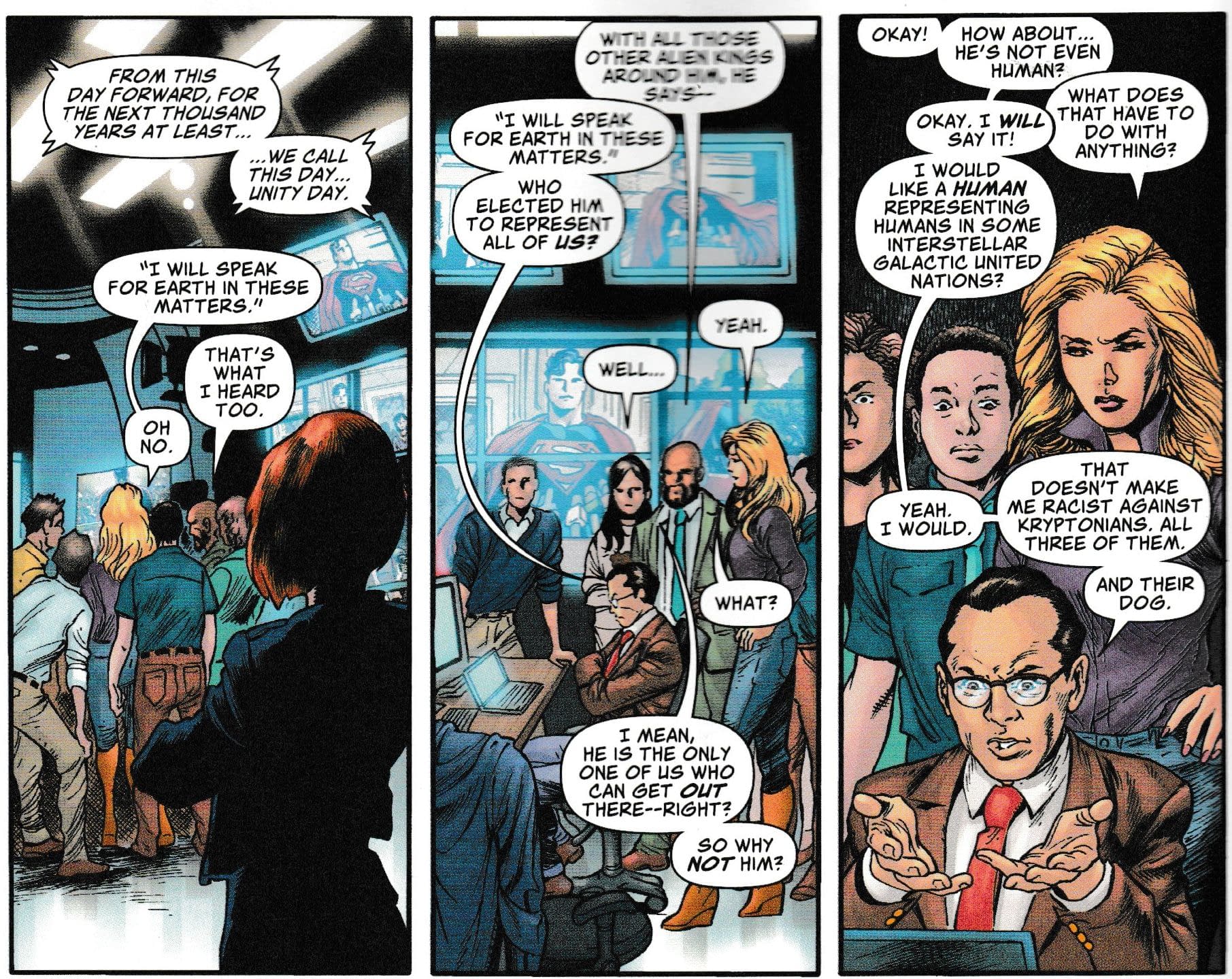 But it is revealed that the United Nations are okay with this. And have given Clark a new title. No, not King Of The World…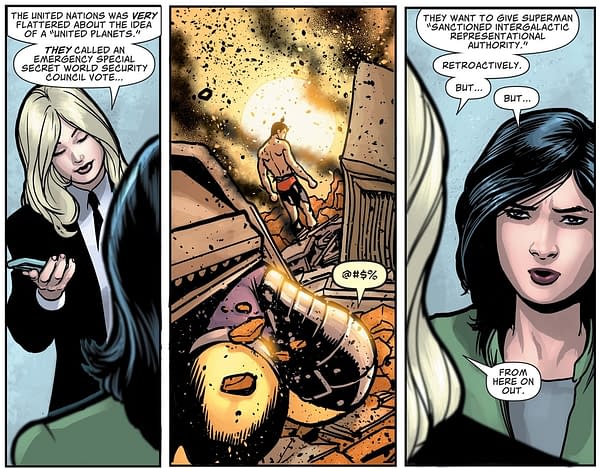 … but 'sanctioned intergalactic representational authority'. Still quite the promotion, the message delivered by Agent Chase of the Department of Extranormal Operations – or whatever they are now. But, as she said, 'no more mistakes' from Superman or anyone close to him.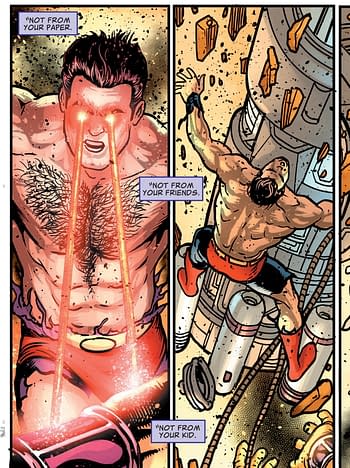 Which means we can pretty much guarantee that one of these people, probably Clark or Lois themselves, are going to make a very, very big mistake at some point in the imminent future, right? Just like all the mutants came back after House of M…
SUPERMAN #22
DC COMICS
FEB200493
(W) Brian Michael Bendis (A/CA) Joe Prado, Ivan Reis
The battle for the United Planets hits a fever pitch as the galactic conqueror Mongul beats some of the rulers of the galaxy to death and then heads for Earth! The only thing standing in his way? Superman! Meanwhile, back on Earth, the truth that Clark Kent is Superman continues to spiral out all over the world, and now the Daily Planet's competition is gunning for his wife, Lois Lane!In Shops: Jun 17, 2020 SRP: $3.99