Why 'Superman Smashes the Klan' Graphic Novel by Gene Luen Yang is Set in 1946
At the American Library Association meet for the launch of the DC Ink and DC Zoom line for younger readers, DC Comics gave some more details of the Superman Smashes the Klan graphic novel by Gene Luen Yang, and how it ties directly into the Superman vs The Klan radio serial from the forties.
Because that is why the comic is set in 1946: it tells the story of an American Chinese girl who moves to Metropolis to find herself and her family's ethnicity targeted by the Ku Klux Klan. Through her experience with Superman and the radio serial, she learns to overcome some of the trials and understand what it means to be American.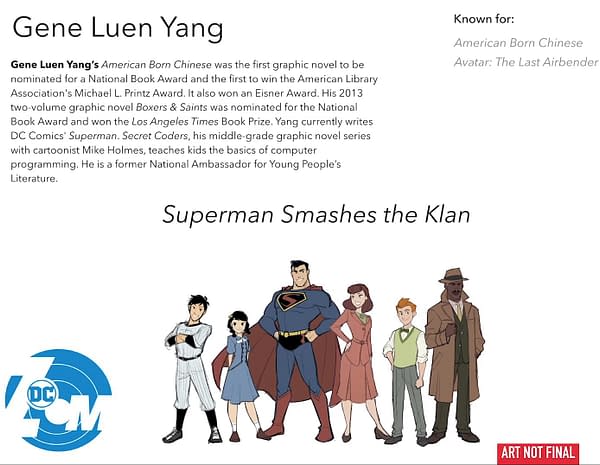 To get more details on these announcements, check out the ASA category tag.