Last week, Bleeding Cool was the first website to reveal the official collection solicitation and cover for Superman: Year One, the upcoming comic by Frank Miller and John Romita Jr., part of a series of leaks of upcoming DC comics that annoyed rival publications who are beholden to DC embargoes because they aren't blacklisted by DC like Bleeding Cool. Asked for comment on spoiling the arranged EX-X-XCLUSIVES of other websites, Bleeding Cool Rumourmonger-in-Chief Rich Johnston told us, "Pip pip!" while pointing at us with both fingers and gyrating his hips suggestively.
In any case, DC has finally gotten around to confirming Bleeding Cool's scoop nearly a week later, sending out a press release for the book containing not only the collection cover, but the covers to all three issues as well, and confirming the first issue will hit stores in June. From the press release:
This June, legendary creators Frank Miller (Batman: Year One/Batman: Dark Knight Returns) and John Romita Jr. (Daredevil: The Man Without Fear/The Amazing Spider-Man) will share their definitive origin story for the Man of Steel in SUPERMAN: YEAR ONE from DC Black Label. Beginning with the release of large-format periodicals in the months of June, August and October, the complete story will be available for collection in bookstores everywhere November 2019.

SUPERMAN: YEAR ONE is a coming-of-age story for the future Man of Steel, featuring a young alien-boy just trying to find his place in a new world. Faced with the need to hide his heritage and powers in order to survive, Clark will find his humanity through the grounding of the Kent family and the relationships that will define the man he will become. Told by two of the most revered voices in comics, SUPERMAN: YEAR ONE is more than a superhero story – it's about the choices made by Clark Kent on his path to becoming a legend. It's a testament to the importance of choosing to become a hero.

SUPERMAN: YEAR ONE #1 will be available in local comic stores on June 19.
And the covers for issues 1, 2, 3 (by Romita and Alex Sinclair), and the collection again (by Miller):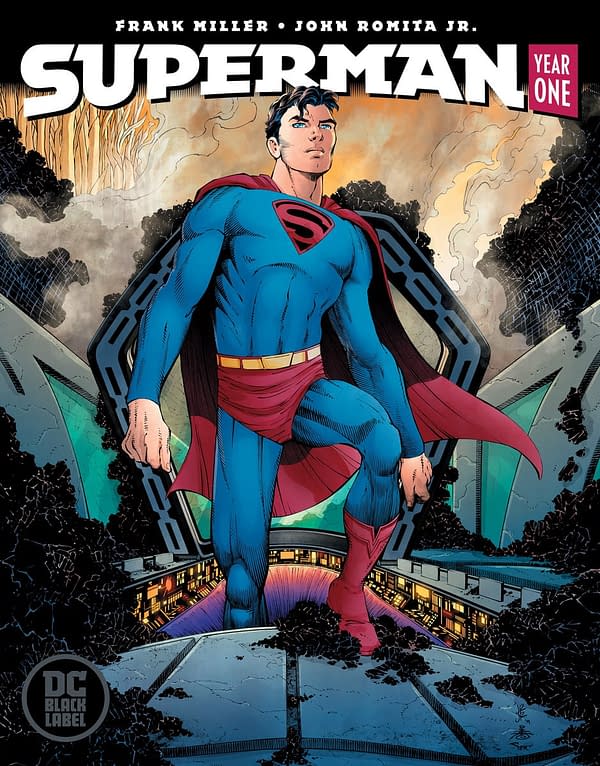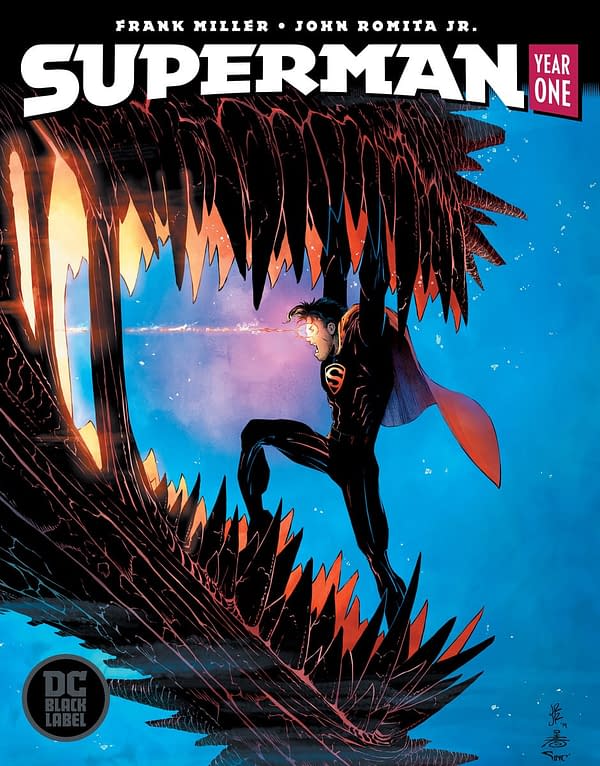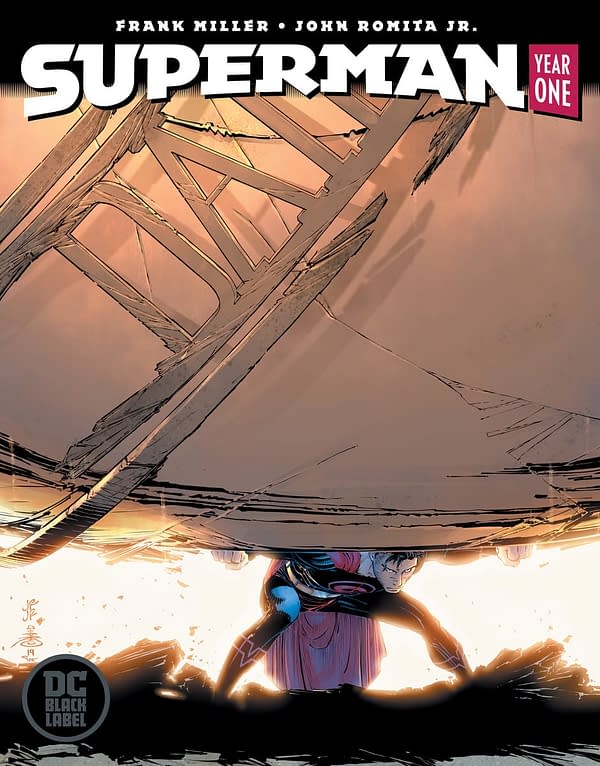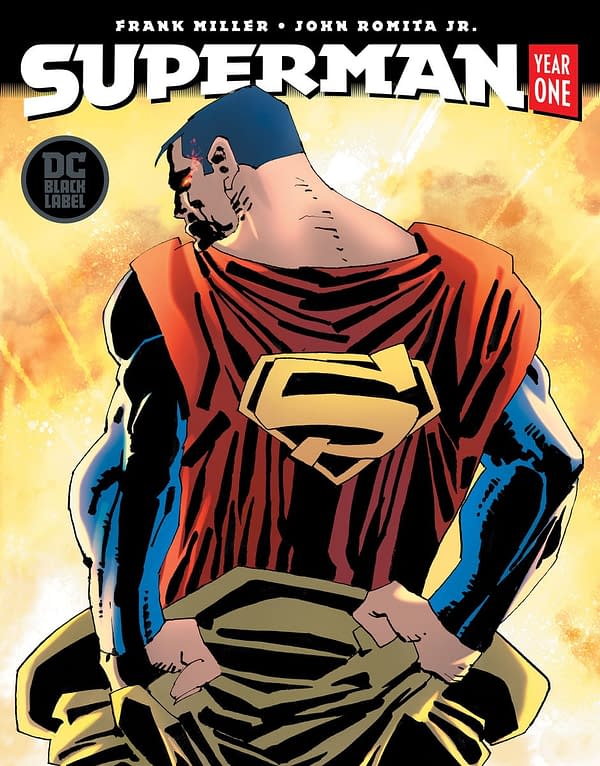 Enjoyed this article? Share it!