Posted in: Comics | Tagged: Arik Roper, becky cloonan, By Chance or Providence, By Chance or Providence: Stories by Becky Cloonan, Comics, Demeter, demo, entertainment, gallery, Greenwich, greenwich market, london, northlanders, Southern Cross, The Flood Gallery, the mire, The Punisher, Wandercrust Pizza, Wolves
---
Supernatural Floods – Phantasmacosm At The Flood Gallery In Greenwich, London
Londoners, get down to Greenwich Market to take a peek at Becky Cloonan's wares on display at The Flood Gallery, a rarity in England as a place that stocks concert-poster-as-art pieces which are traditionally more popular state-side and in Australia. Phantasmacosm runs until the 4th of December and prints and original art are available on their website. Becky Cloonan and Arik Roper packed out The Flood with fans of both of their work. Becky we know from her current writing stint on The Punisher, and the amazing arts in Demo and Northlanders, but also from her far more spooky, introspective, self-published works: Wolves, The Mire, Demeter (collected in By Chance or Providence: Stories by Becky Cloonan). I also really like her Southern Cross, too. Arik you may be familiar with, he produces art work in the music industry for bands and magazines (and more) and was therefore completely appropriate to the venue.
The launch was a lovely affair, with mulled wine aplenty, and we really did spill out in to the market space. Luckily they'd stuck a tab with Wandercrust Pizza, so we were well catered for.
I didn't pester Becky about the work, as that wasn't why I was there (plus I find worshipping, etc, all a bit weird), however I did happen upon pertinent conversation with one of the people that work at Flood who had been talking to Becky. Whilst I was talking about the prints that I'd just bought (if only I had the money for the originals), one of which you see above, I found out that the second purchase was actually Ms. Cloonan's favourite. It was also the second one that was produced from those on display, and, like much of her work, was brush and India ink on two layers of vellum, I've included a larger view of that, below: These images of startling depth and natural mysticism really do draw you in, and the layered process can only really be appreciated in person. So you should definitely get down there to look at them before the exhibition finishes on the 4th of December. There's not much to say, other than it's an absolutely great little gallery, they're great people there, I can only highly recommend.
Below is a gallery selection of more via some of my (sometimes shaky) photos of them on the walls. I suggest you head over to The Flood Gallery's website (link at the head, and end of the article) for more.
Get to Greenwich!
Details
---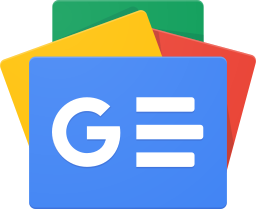 Stay up-to-date and support the site by following Bleeding Cool on Google News today!