Here is the cast recap age of Avengers & X-Men: Axis #2, out today.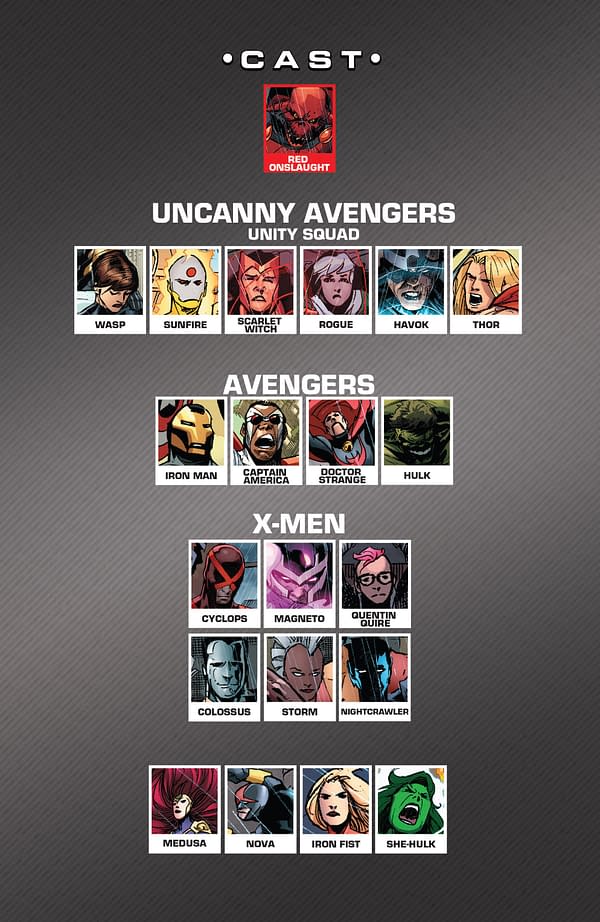 Hang on, who is that at the bottom? Zoom in… Second on the right. Look, I know certain people at Marvel Comics are very anti-Fantastic Four right now, but that's a bit mean on the Susan Storm, the Invisible Woman. Okay, it's probably just a slip up.
Unless this is her new code name. Well, she is a bit… ….these days.
Enjoyed this article? Share it!