Posted in: Comics, NYCC | Tagged: Jen Bartel, Judy Stephens, Kathleem Wisenski, leah williams, Margaret Stohl, Rachelle Rosenberg, Sana Amanat
---
The Talent and Diversity Question at NYCC's 'Women of Marvel' Panel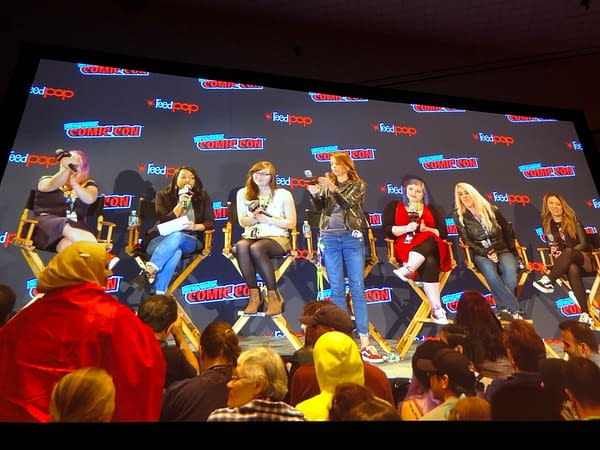 During New York Comic Con's "Women of Marvel" panel, an audience member stepped up to the mic during the Fan Q&A Session to ask about the company's policy for hiring its creative staff. Panel hosts Judy Stephens and Sana Amanat were joined by Marvel creatives Kathleen Wisenski, Margaret Stohl, Leah Williams, Rachelle Rosenberg, and Jen Bartel which is a pretty solid lineup of talented people.
The subject of this audience member's comment was regarding talent, diversity, and getting hired at Marvel, with an assertion that "women get hired in comics just because they're women" without "previous experience in comics." Before the young audience member could finish their question, Bartel cut in, "would you ask men this question?" While the question wasn't fully formed yet, the thread seemed to be heading into the "are you sure you're qualified for this job?" direction. Which, clearly, the women of Marvel comics were not having it.
After the questioner assured the panel of incredibly talented female writers and artists that they would absolutely ask male comics creatives the same question, Williams addressed the issue.
Williams confirmed that Marvel makes sure its writers/ artists have experience, but that its "not necessarily in comics, but enough to work in comics," because ultimately "it's about bringing people into the medium." So even if some of Marvel's creative team got their start outside of the comics world, they were still fully qualified to write or draw comics. Williams finished by asserting to the rest of the audience that "if you have talent we will find you."
And there's certainly reason to hope that such efforts are laying the groundwork for the future. The next fan question came from a little girl asking "when's there going to be a Moon Girl tv show?"
If you wanted an answer for that one, well, no one could say, but Amanat did add "we've got a few things coming for [Moon Girl] in the comics."
---
Update: Leah Williams corrected us on quote attribution, and the article has been updated to reflect this.
---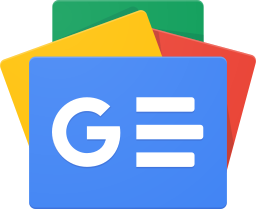 Stay up-to-date and support the site by following Bleeding Cool on Google News today!