ECCC '15: Talking To Joe Harris About X-Files Season 11 Comic From IDW
X-Files Season 10 sees its final issues published in June. But hot on its heels is X-Files Season 11, also written by Joe Harris. I got the chance to ask him some questions… only to see this tweet go out.
Isn't that nice? But on with the questions, the truth is in here…
Rich Johnston: I remember Tony Isabella talked about editing the original X-Files comic book series back in the day as being hell, based on getting approval from Fox, and the delays that would hit the series as a result. You've got Fox and Chris Carter on top of that and have still managed to get the series out monthly with a few specials on top. What's your secret? Is it just that you know where the alien autopsies are buried?
Joe Harris: I'm just transcribing the dictates of our once and future intergalactic overlords. When you have that direct line to the cosmos, it speeds the approvals process along.
Honestly, the fact that the franchise was dormant at the time we picked things up hasn't exactly hurt. And, from the beginning, my take on where I wanted to steer the present/future of The X-Files has been very well received — first by IDW, then by FOX and, ultimately, by Chris who appreciated that I wasn't just a fan, but had a grasp on where we could take this property, how we could revisit some old favorite characters and concepts, infuse some of the 21st century into the thing, and push us forward. Chris and I sat down, before I scripted the first issue of "Season 10" and he voiced both enthusiastic approval for most of what I was planning (in particular my plan to 'resurrect' the long dead Cigarette Smoking Man) and begged me off of a plan for who our major, 'big bad' villain and threat would be revealed to be by the time we reached our season ending arc, "Elders" (which is hitting now, while we prepare Season 11). His input made for a better story and arch-villain idea while preserving some ground I know he's excited to cover, himself.
I'd like to think it's been about trust, and the validation that the direction and choices we've made in this series have really worked and been met with a great response from the audience. We've really tried to carve out our own small corner of the franchise and universe with something that's reminiscent of, and complimentary to, the long-running television and movie adventures of Agents Mulder and Scully while building on the mythology and exploring new ground.
I'd like to think I've been a nice combination of fortunate, industrious and spot on with my instincts here because, in terms of getting to do what I want to do and how I want to do it, it's been one of the easier work-for-hire experiences I've ever had.
Actually… now that we've gotten the politically diplomatic answer out of the way, I can confess — the truth is that Chris Carter beats me when I get it wrong and I don't want to be beaten.
RJ: Well, the solicits say that X-Files will return for Season 11 in August, after the X-Files Annual 2015. A different season is more than an issue, and signifies, I guess, major changes behind the comic. And the final issue of Season 10 is described as "Mulder and Scully will never be the same again". So, I'm guessing they're moving to Paris and becoming street caricaturists. Is there anything you can tell us, and how much you plan on changing the series for the new season
JH: Well, without giving too much away…
At the end of our giant, double-sized season finale in issue #25, Mulder and Scully will be split apart by forces that have been working against them, behind the scenes, since we launched this series two years ago. From the beginning, I wanted to bring The X-Files into a world where stuff like conspiracies and paranoia and this feeling that the forces of government and control weren't necessarily corrupt from within… but from the outside. We live in the age of big contractors and privatized military operations, lobbying forces that spend mind boggling amounts of money to steer things along and court-sanctioned erosions of the limits the largest corporations and richest people in the world can freely spend to influence elections, lawmaking and policy.
We first introduced our mystery villain, whom fans have been referring to as "The Glasses Wearing Man" as working behind the scenes in our opening story arc, "Believers," and the truth behind his plans to both discredit Mulder and his life's work, and what he'd like to accomplish with The X-Files, himself, are reaching a head in "Elders" (our current and final arc in Season 10). Mulder has been set up. Some questionable choices he made at the beginning of his career are dredged up to discredit him in the age of WikiLeaks and FOIA daylight requests. Secrets are much harder to keep in the era of Edward Snowden and an unbound NSA and other international spying programs. Squeezed by forces greater than any conspiracy or Syndicate he knew before, Mulder's going to make choices that force him to go on the run from a government who views him as a 'secrets stealer' and threat to national security. And it will be up to Scully, and what allies he has left, to work to clear him. And, all the while, the Glasses Wearing Man's plans will become clearer while this cat and mouse game takes shape.
It's arguable that the current event horizon with sci-fi and fantasy TV shows owe their proliferation and success to the legacy of X-Files. And a hell of a lot of comic books too. How have you approached not only living up to the legacy of the show, but also creating something new in an environment in which it seems everything is being done, from Resident Alien to Gotham By Midnight. What's do you feel Season 10 managed to carve out?
Well, The X-Files certainly had its precursors… from Serling's Twilight Zone to Kolchak the Nightstalker, Richard Matheson stories and on and on… but I think the fact that you describe this as "the legacy of The X-Files" is no small thing. It's the template. This show gets referenced in the solicitations and descriptions of most every vaguely reminiscent television show, comics series, etc. that comes down the pike these days. It is an indelible part of pop culture, and if you plan on exploring secrets behind aliens and UFOs, or the paranormal in general, you owe something dropped in our proverbial tip jar.
As to what we're adding, specifically… I'd like to think we're updating things and applying what's truly paranoia inducing in a 21st century age of big surveillance, big money in politics and government, and a military-industrial, and espionage, complex that's so large it's almost inconceivable that it will ever be reigned in. You can certainly explore these things in other franchises, old and new, but I think you'd be hard pressed to replicate the iconic dynamic, charm, sexual tension, and all of that Mulder and Scully bring to the fray while doing so.
RJ: It's all been about the conspiracy. And the conspiracy behind the conspiracy. But since the glory days of X-Files, conspiracy has become an industry in its own right. Is there anything that you, for want of a better phrase, want to believe?
JH: I want to believe that we, citizens of the planet Earth, can live together without larger industrial forces pushing us toward, and profiting off of, war and strife and continued conflict. I think there are, objectively, bad people and bad actors out there and evil does get done and bad guys need to be dealt with… but I'd like to think, I need to think, that sunlight can help to separate that which we should be united in dealing with on the side of proverbial angels, and that which is bullshit designed to boost profits, increase control and tamp down progress as it threatens massive industry and enterprise.
I also want to believe we're going to effectively deal with climate change, but I'm not holding my breath…
RJ: The series has been noted for sequelising previous "Monster of the week" episodes, from Flukeman up – given the recurrence of the Lone Gunmen, Cigarette Smoking Man and more, how do you prevent the comic becoming too fanfic? Or is that part of the charm?
JH: It's definitely a balance, and doing some degree of 'fan service' when it comes to bringing back some of the old monsters and stuff is part of that. We did a two-part sequel to the Flukeman story, "Hosts" immediately following our opening 'Mytharc' storyline and I was happy with how that turned out. And we're going to be revisiting some pretty memorably, horrifically disgusting and twisted — not to mention censor-tempting — family members in another, upcoming story, early on once Season 11 launches.
I mean, we don't want to do fanfic. Nothing wrong with that if it's your thing, but I've got an overarching plan I'm trying to affect. It's got to fit into the mission statement and direction of the series and 'Season' we've charted out. With the Flukeman sequel, I was able to justify it as being part of an initiative at the FBI — particularly focusing on The X-Files Division — to get old, unsolved cases out of the way and closed so as to prevent interference and troublesome oversight from other government agencies, score political points and support by increasing efficiency and effectiveness in an age where they're always in danger of having the budget slashed and so on.
With regard to any upcoming sequels to classic MOTW episodes, they're going to feed into this idea that Mulder and Scully need to solve, or at least tamp down, the monsters before the compromising forces lording over The X-Files, the FBI and the Federal Government in general can do so, profit from them either monetarily or due to the influence and prestige gained, etc.
I've thought, from the beginning, that this was always going to be a matter of balancing the right degree of fan service with the forging of new paths and staking out new ground within the mythology and famous "Mytharc." I'd like to think we're doing less of the former, and more of the latter, in this upcoming season… but we'll still ring the bell and bring back the old favorites where and when appropriate.
I think I've got too many fun and sadistic ideas to subject people to still. :)
RJ: Twin Peaks: Season 2.5. You in?
JH: I'm definitely in. But is she…? I did also ask Joe Harris how he was going to deal with the sudden news that we were getting a new TV season of The X-Files. Handy for them, but would that make their Season 10 into Season 11 and the newly announced Season 11 into Season 12? Doctor Who had a similar regenerational issue… but I received a no comment. The conspiracy continues, but I fear that IDW was just as surprised by the news as everyone else was. Their panel is happening at ECCC right now, maybe someone will ask them?
---
---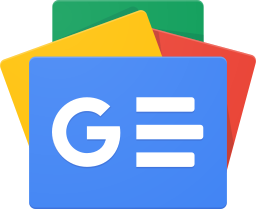 Stay up-to-date and support the site by following Bleeding Cool on Google News today!