At the London Film And Comic Con 2019 yesterday, I had the great pleasure of a one-on-one with Mike Dorey, comic book artist for British boys and girls comics in the seventies and early eighties, but who left the field to work in advertising. He has recently rediscovered his fanbase, and is even considering returning to the comic book field thirty years after he left it.
We talked about the paths he took – and didn't take. Including his decision not to be the first artist on Judge Dredd...
Thanks to Eve Johnston on iPad camera…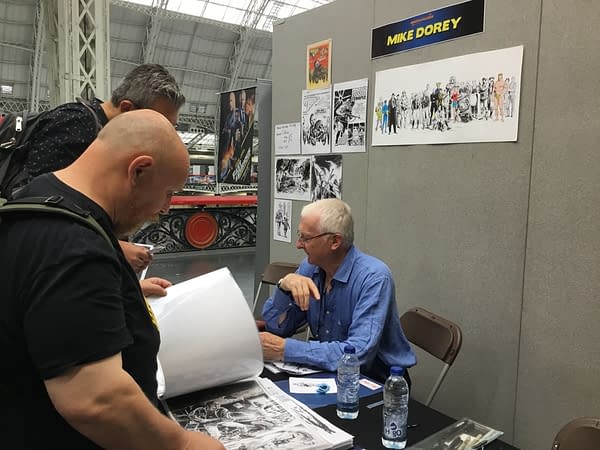 Enjoyed this article? Share it!