Talking To Vivek Tiwary About Beatles Pete G talked to Vivek Tiwary at C2E2;
I wanted to actually start off a little bit by asking you, because, you have such actually have quite a bit of history with rock music with American Idiot and everything like that. Is there something about rock music that draws you to this, or what was it about the Beatles story that made you want to do this?
Well, I grew up in Manhattan, and virtually since my mother allowed me out of the house on my own, I was going downtown to places like CBGB's and the old Ritz and it was a great time to grow up in the city. At that time, it was 16 and up to get in, 21 to drink, so if you didn't care about drinking (which I almost often didn't), you could see anything. And it was New York City, so every band passed through New York City, so it was a really really wonderful time to be exposed to music. So I guess I grew up with music in my blood. My parents were huge Beatles fans, so my childhood home was always full of the music of the Beatles, and that's how I developed a love of the Beatles.
When I was in business school, I was dreaming of doing a lot of what I'm doing now. I wanted to work in the entertainment industry, and I tend to be a little academic, so I thought, "If I'm going to work in the entertainment business, I out to study some of the great entertainment visionaries." And I thought that Brian Epstein and the Beatles were sort of the group that wrote and rewrote the rules of the pop music business, so I thought, "I should study a little about Brian Epstein." Twenty years ago, there was no Wikipedia, there was no YouTube, there weren't any of the resources we have today, and even today, it's very hard to learn about Brian Epstein, there just isn't that much information readily available on him. It's quite stunning, actually, that you can go into Barnes And Noble's and literally find a book about John Lennon's astrologist, and you can't find a book about the man who discovered and managed the Beatles. So, when I sort of found his story, it became like a game, like a mystery to uncover as much as I could about this man.
So I did. I dove very deeply into this research. It was before I was writing scripts and screenplays, I was really just doing it as a young guy who wanted a business blueprint – I wanted some inspiration. And I was certainly rewarded with the business story I got – how he got them a record deal when no one wanted to sign them, how he imaged them with their suits and their haircuts and all that sort of thing. But it really was the human side of his story, that I knew nothing about when I began my research, but he was gay and Jewish and from Liverpool (those are sort of the three quick beats of his human story), and in 1960's UK, those were three significant obstacles. It was against the law to be homosexual. It might sound strange in modern terms, but there just weren't Jews working in the music business, and Liverpool was hardly a cultural mecca, it was a port town. There was some cool music going on in Liverpool, but no one else anywhere in the world cared about Liverpool except for its importance as a port town. So Brian really was also the ultimate outsider. For this gay Jewish man from Liverpool to be walking around saying, "I just discovered a band that are going to be bigger than Elvis!" it was just an absurd thing to say. But he was also right, and he was a true visionary and he was an outsider that really overcame seemingly insurmountable odds to do what he did.
So the story became very inspirational to me. I call Brian my sort of "historical mentor" and that's kind of how I came to the story. About five years ago, when I wondered, "What is my next project? What is the next story I want to tell?" And I realized it was this one. It's a story I've been carrying around with me for twenty years, and it's time to tell it. And I'm excited to be doing that.
What are the differences and challenges with writing it as a screenplay versus writing it as a comic book? For example, how movies traditionally have a two-goal, three-act structure while comics are more lenient. How did you change things like the pacing for the individual media?
I don't think that I changed the pacing so much. I'll be honest – you're right, the traditional screenplay is the two-goal, three-act structure. I tend to ignore those kinds of rules. I sort of think the most interesting films are the ones that don't really follow the structures rigidly….
You're talking to a guy who, when he sits in the theater, will sometimes go, "Come on, we know, we know this is going to happen, can we move on to the next scene, please?"
Exactly. So from the beginning, I didn't follow that stuff. And this is a true story, so I'm basing it around someone's life, so a lot of the narrative choices of what happened are laid out for me, it's more about what I decide to put in or what I decide to leave out. So I didn't really worry so much about structure or acts or that sort of thing. So I would say the book and the film are actually paced pretty similarly, and the tone is pretty similar.
More what I focused on was utilizing devices in each that don't work in the other. The most obvious one is music. The big news in the film was last year, after two and a half years of working on it, I got the approval of the Beatles. I got the sign-off on the script by Paul, Ringo, Yoko, and Olivia Harrison, which paved the way for me to get music rights, so we literally have access to Beatles music for the film. We're the first Beatles film in history to have gotten those music rights. I'm very proud of that. So we have these rights, so obviously the movie's going to be full of music. While the book has some lyrics in it, you can't have music in a book. So that's one area where the film and book differ radically. The film has lots of moments that lend themselves to performances or musical numbers that the book has a lot less of.
And then there's a lot of things in the book that similarly work on the page that don't on a movie screen. One of my favorite pages comes towards the end of the book, where Brian Epstein throws a party for the release of Sgt. Pepper's, and it's the height of the 60's (1967), and he delivers a speech. He's been taking some drugs, so it's a little bit of a hallucinatory speech. And we do it with this page, it's a sort of a take-off of Shakespeare's "band of brothers" speech, so this is "Lonely Hearts Club Band Of Brothers." It's done in sort of a movie poster kind of style, almost a collage. You can't do that in a movie, it would look very odd in a film. So that's an example of something that just doesn't work in a film.
It really has been more a matter of that. "What are the best aspects of the comics medium? And let me put that into the comic." And what are the best aspects of the film medium that you can't do in any other medium? Let's put that into the film. So that's kind of how I focused on writing the two. But I really did worry less about structure and pacing and that sort of thing.
How did you decide where to start the story? The guy had a full life before he met the Beatles. But part of it is just how he got started. At what point is your story reflecting this formation of where he became the manager of the Beatles?
Well, it's called, "The Fifth Beatle," so sort of implicit in that is his time with the Beatles. That was a judgment call I made. I decided I wanted to tell, in large part, the story of Brian and the Beatles, so it really does focus on the last seven years of his life, 1960 to 1967, which is the year that he spent with the Beatles. However, to get to know the man, you have to know his background, his childhood, what makes him tick, so to speak. And in order to do that, we do get into his past, but through dream sequences, flashbacks, hallucination sequences, exposition, that sort of thing. But it really does start in 1961. There are moments of early 1960, but it's basically 1960 to 67, so it really focuses on those years.
Decisions we make reflect who we are. How much of his actions, like replacing members of the Beatles and such, ties into the man's history? How much of what he made the Beatles was what they were and what worked, and how much was what the man thought they should be?
The way that I always described Brian Epstein and the Beatles, I really do like the term "the fifth Beatle," and I'm partially going with it because Paul McCartney said, "If anyone was the fifth Beatle, it was Brian." So I was like, if Paul said it, that's good enough for me. I particularly like it because I really think Brian was a member of the band. And this might sound a little poetic, but I think that the band, obviously, they were great with their instruments and songwriting. And the way that I look at it is, Brian's instrument was the business, and he played the business for the Beatles. So I really don't think Brian had an influence on the band in terms of music or vision or fashion or anything. But more what he did was he played the business to allow the band to explore those things. One of the things he always said was, "You guys don't worry about the business. I'll take care of the business, you focus on your art." So he freed them up to explore things like pop culture or fashion or experimental art or classical music. Things that a lot of other boy bands, which is really what they were in their early days, wouldn't have had the chance to explore. So I think it was more that Brian saw in them creative visionaries and he played the business in order to allow them to explore those things as opposed to him suggesting, "Hey, why don't you try this fashion out for size?" Although he did put them in their first suits and their haircuts, so he also did certainly have a sense of fashion that he imparted to the band. But it got to a place where I think he really just gave them opportunities. He saw the genius that they had and he gave them the opportunities to let that genius flourish. When they decided they were getting interested in Eastern-influenced music, he encouraged them. He said, "We're not going to tour this year because the band is going to go to India and they're going to study some Eastern instruments." Things like that. So I think that's kind of the way Brian had an influence on the band. But in my mind, there is no question that, if he hadn't done those things, the Beatles would never have been what they are today creatively speaking. Not so much because he directly influenced the creativity, if that makes any sense.
---
---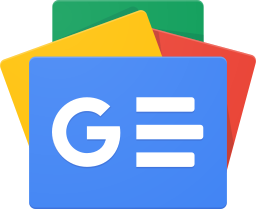 Stay up-to-date and support the site by following Bleeding Cool on Google News today!