Gossip: Will Teen Lantern Take Over The Green Lantern Comic in 2020?
Okay, so this week has been a little busy, DC Gossip-wise aftr we began running with the DC Comics Timeline. A new 60-year history of the DC Universe, with some time-twisting shenanigans along the way (thanks to Zero Hour, Crisis and Doomsday Clock), but showing us four distinct generations of DC Comics history. And realising that 5G meant the fifth generation of DC Comics history. We then learned that Jonathan Kent will be aged again, and become the new Superman. we remembered what we wrote about Luke Fox, Batwing, becoming the new Batman, and that Wonder Woman would be the first to change in January 2021 – unless they bring it back to November 2020, as is being internally suggested.
Either way, it's all change and we can look to seeing the first official suggestions at San Diego Comic-Con in 2020 and the official confirmations at New York Comic Con 2020.
A new Batman, a new Superman, a new Wonder Woman, a new generation of DC Comics heroes. And not so much the sidekicks or the legacy hero replacements as others who have taken on the role, by hook or by crook.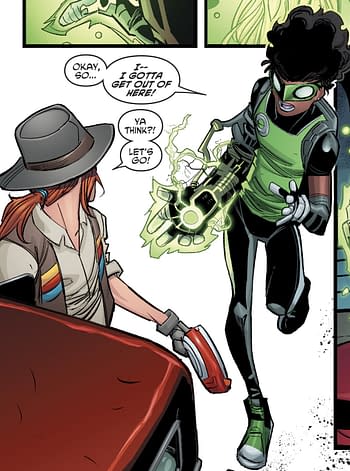 Which means I also heard that Teen Lantern may be lined up to take The Green Lantern comic book. It currently stars Hal Jordan in the series by Grant Morrison and Liam Sharp intended to last around 24. Issue 12 just came out and the series is taking a brief pause with Green Lantern: Blackstars until it returns in February 2020. One year in, that would be a good timing to relaunch the series in March 2021.
Teen Lantern currently appears in the Young Justice series and we got a version of her origin that sees her using recovered alien tech…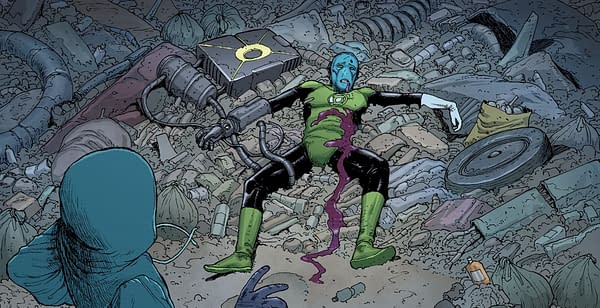 … granted to her by a dying alien that looks like a Green Lantern in the Abin Sur model. But is not. And has very different ideas.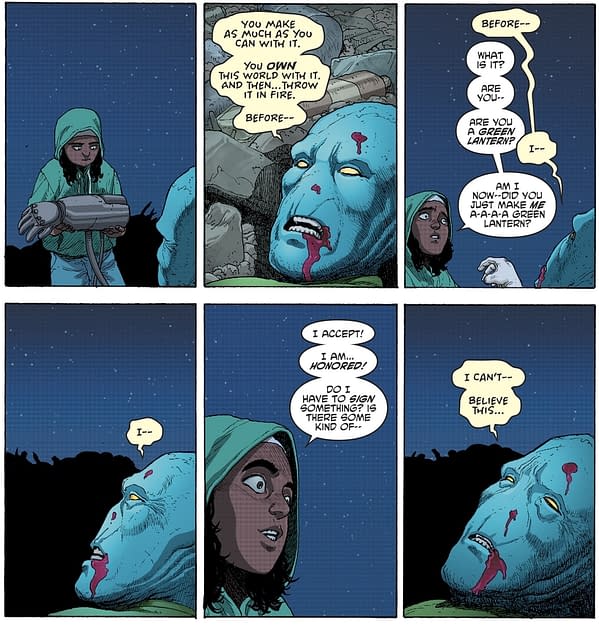 And accesses her powers through a different kind of technology.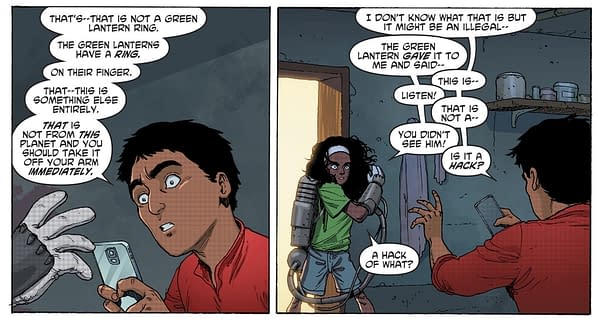 …that hacks into the Battery of Oa and gives her stolen Green Lantern powers.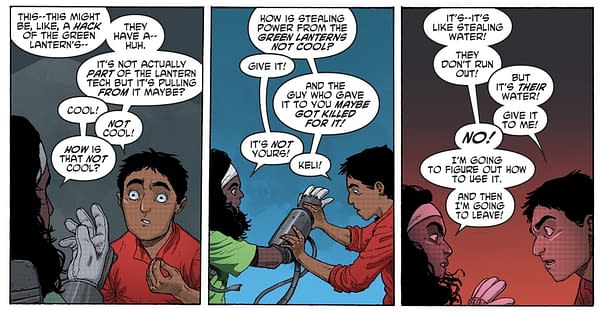 Which would make quite a twist on the current character, Hal Jordan burdened with responsibility to the Guardians and his role in the universe. To someone who is just nicking it all.
Let's see how this goes down.