Terry Wiley of Sleaze Castle, Petra Etcetera and Verityfair, Has Died
Terry Wiley, one of the great comic book creators of our age, died today from cancer of the brain, aged 56. For the past few weeks, he has been staying in a hospice in South Shields, visited by family, friends, colleagues and admirers.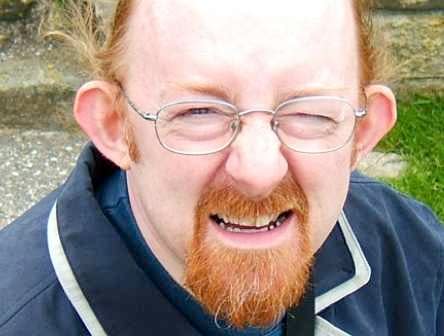 One of the most prominent of the British nineties self-publishers, his work as half of Gratuitous Bunny Comix saw him co-create and draw comic book series More Tales From Sleaze Castle, Petra Etcetera and write and draw Surreal School Stories and Verityfair over thirty-five years. Influenced by everyone from Spike Milligan to Douglas Adams to Victoria Wood to Raymond Briggs to Ken Reid to Dave Sim to Posy Simmonds to the Hernandez Brothers, he told small human stories of strengths and weaknesses, threaded with popular culture, and reflecting into intergalactic tales of wonder, and finding ways to use the comic book form to its fullest.
He did not achieve the semi-fame and semi-fortune of many of his peers, but his fans were a dedicated bunch and I consider myself to be one of them. A couple of weeks ago, I visited him in the hospice in South Shields, just up the road to where I first met him as a Newcastle-Upon-Tyne student, and it was resembling a small comic convention. D'Israeli arriving to pay respects as I was leaving. Terry was a role model for me, showing me a better way to be and helping me be a better person. I found him warm and kind, patient and generous and very sweet indeed. I hope I didn't annoy him too much as a fan, in later years I was able to help promote his work and then, in a career highlight for me, wrote a short story Trip Into Space which he drew, coloured and lettered for the Image Comics anthology This Is A Souvenir. Nothing I have ever had published brought me as much pleasure as those few short pages. When I was visiting, I was privileged to see the love between Terry and his partner, Cindi, as she helped comfort him through his final days. My thoughts and prayers are with her and all those who knew and loved him.
I hope that with his passing, more people will come to love his work, as I did. I just wish more could have met the man as well.
Rest in peace, Terry.
His work can currently be read on Amazon, ComiXology and Sequential.