Welcome to Thank FOC It's Friday (mostly) every Friday and planned to coincide and cover the demands of Final Order Cut Off at Diamond Comic Distributors. Of course, in these times, so much of this is up in the air.  There's a lot of product coming through that needs adjusting. Because this represents the comic book industry returning to comic book stores en masse, Almost. And there are a lot of Marvel Omnibuses.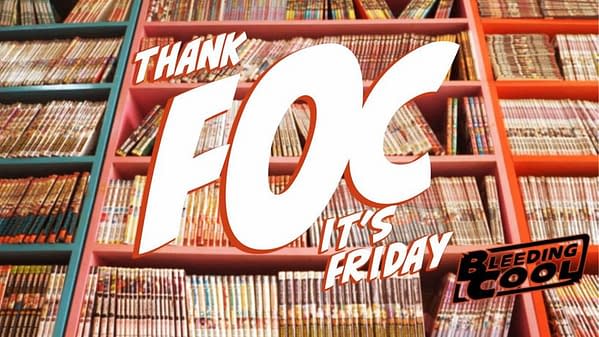 Traditionally FOC is the date when retailers have a last chance to amend their advance orders for comic books without penalty. A final chance for publishers to promote books while orders can still be added. A time for credits to be amends, new covers to be revealed and a final push given. This is an attempt to sift through them all and find the most relevant items.
So what's FOC'ing today? And from whom?
Dark Horse has a couple of very big books, Avatar Last Airbender: The Promise Omnibus, Kabuki Vol 3 Omnibus.
DC has the return of DCeased with L0nely Planet #1.
DC also has the second issue of Death Metal.
IDW has a new Avengers Iron Man #1
Image Comics is returning Goddamned with a new Virgin Brides #1
Skybound has a Giant-Size Proof of Oblivion Song #1
Marvel Comics is just about collections, hardcover and softcover, including a bunch of Marvel Omnibuses for FOC, including Adventure Into Fear, Amazing Spider-Man JMS Vol 2, Black Widow Strikes, Cloak And Dagger, Heroes Reborn Return, Incredible Hulk By Peter David Vol 2, She-Hulk By Dan Slott, Solomon Kane Original Marvel Years, Spider-Man Ben Reilly Vol 2, Timely Sub-Mariner Everett Post-War, Uncanny X-Men and Wolverine
AWA is launching Devil's Highway #1 by Ben Percy and Brent Schoonover.
Boom Studios has a handful of FOC covers, revealed earlier today.
Skylin #1 is launching from Source Point, with retailers getting a free copy for every three they order.
Everglade Angels #1 from Scout Comics
What's on your FOC?
Sign up below and we'll see what Thank FOC It's Friday brings next week… on time possibly.
Enjoyed this article? Share it!