Welcome to Thank FOC It's Saturday, a mostly-weekly mailing list, similar to The Daily LITG, but (mostly) every Friday and planned to coincide and cover the demands of Final Order Cut Off. The date when retailers have a last chance to amend their advance orders for comic books without penalty. A final chance for publishers to promote books while orders can still be added. And a time for credits to be amends, new covers to be revealed and a final push given. This is an attempt to sift through them all and find the most relevant items.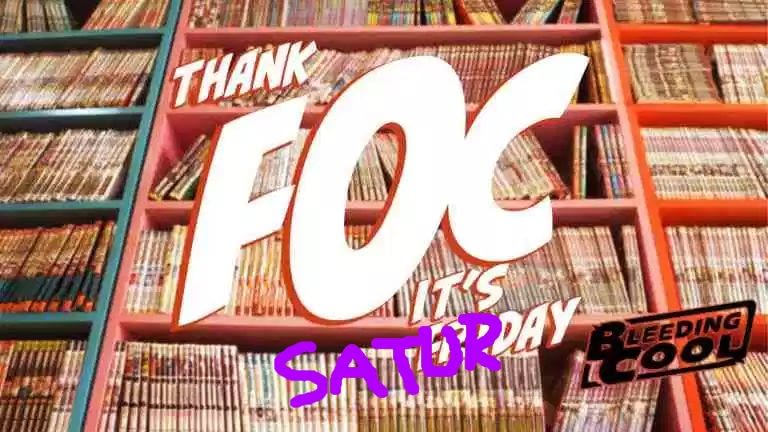 You can sign up here or with the form at the bottom.
So what's FOC'ing today?
Captain Marvel #8 was massive. Captain Marvel #9 may also be of note.
IDW launches their Captain Marvel #1.
A number of big books are getting second issues after their first issue has been in stores… so how did they do?Loki #2, Superman: Year One #2, Black Hammer/Justice League #2, Critical Role: Vox Populi II #2, Orville: New Beginnings #2, Star Wars: Target Vader #2, Ghosted In LA #2, Collapser #2, Watch Dogs #2, and Reaver #2 – which also has a second print of Reaver #1.
Powers Of X #2, Swordmaster #2, you're just going to have to guess at.
Once & Future #1 is launching by Kieron Gillen and Dan Mora from Boom and they are very excited.
Chip Zdarsky and Kris Anka are launching White Trees #1 from Image Comics – it has been a big year for both, now their forces are combining for an over-sized launch.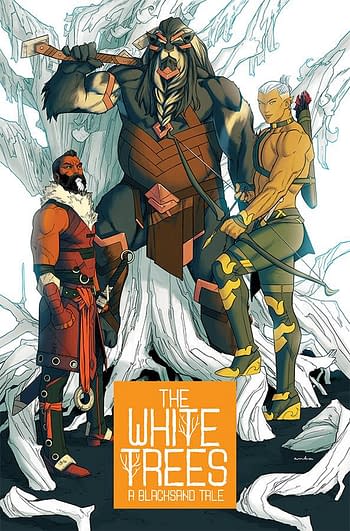 Lion Forge is launching the Stay hardcover graphic novel, by Lewis Trondheim and Hubert Chevillard.
Marvel Comics launches Gwenpool Strikes Back #1 and Punisher Kill Krew #1.
Transformers 84 #0 is a prequel to the original Marvel Comics series – from IDW.
Marvel launches Age Of Conan: Valeria and Conan The Barbarian: Exodus.
Doctor Who #12 features The Corsair…
Antarctic Press is publishing Barack Panther: Barack In Black #1 by Kelsey Shannon, originally scheduled for the Men In Black movie, now a little late…
Zenescope is launching The Watcher by Ralph Tedesco and Victoria Rau.
Silver Surfer has a Black #3 and a Prodigal Son #1…
And the launch of psychic cat-based Dark Horse comic, Strayed #1 by Carlos Giffoni and Juan Doe.
DC's Year of The Villain moves from The Offer into Dark Gifts, with Batman & The Outsiders #4, Catwoman #14, Detective Comics #1009, Flash #76, Hawkman #15, Justice League Odyssey #12, Supergirl #22, Superman #14, Wonder Woman #76 and the Black Mask oneshot.
Titans: Burning Rage #1 launches from DC Comics, collecting the Walmart original comics.
Third prints for Canto #1, second prints for Canto #2,
Marvel has a couple of Absolute Carnage tie-ins in Scream #1 and Separation Anxiety #1.
Saban's Go Go Power Rangers #22 now includes an all-new, open-to-order, FOC cover by Johanna the Mad (Fence).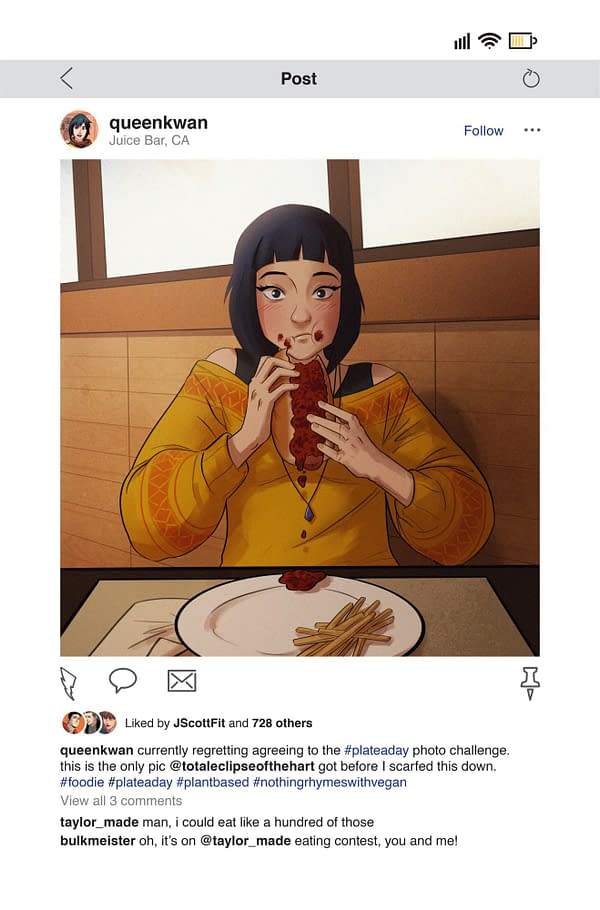 What's on your FOC?
Sign up below and we'll see what Thank FOC It's Friday brings next week… on time possibly.
All FOC'ing weekend long. What's on your FOC?
Sign up below and we'll see what Thank FOC It's Friday brings next week…
Enjoyed this article? Share it!