Posted in: Comics, Comics History | Tagged: avengers endgame, Avengers: Infinity War, endgame, infinity gauntlet, infinity war, jim starlin, jim starlin thanos, starlin trump, thanos, thanos snap, trump, trump endgame, trump snap, trump thanos
---
Thanos Creator Jim Starlin on Trump's Use of Thanos: He Feels "Violated"
Thanos creator Jim Starlin seems…less than thrilled that the Trump Campaign tonight. It all started earlier today when the Twitter account @TrumpWarRoom tweeted out a video of the President as Thanos "snapping" away various Democratic leaders who today brought articles of impeachment against him. You can see that tweet below:
Thanos of course is a megalomanic who used the infinite power he gained from the Infinity Stones to end half of all life in the galaxy. This is an attempt at humor I guess, but Starlin did not seem to take it that way at all. It was an odd choice to say the least. Starlin issued a statement to The Hollywood Reporter with his thoughts on the use of Thanos:
"After my initial feeling of being violated, seeing that pompous fool using my creation to stroke his infantile ego, it finally struck me that the leader of my country and the free world actually enjoys comparing himself to a mass murderer," Starlin said in a statement to The Hollywood Reporter. "How sick is that? These are sad and strange times we are going through. Fortunately all things, even national nightmares, eventually come to an end." The Twitter account in question is the official Trump Re-election account. Marvel creators have also tweeted out their feelings about the video as well.
Just another day in 2019 huh?
First seen on The Hollywood Reporter
---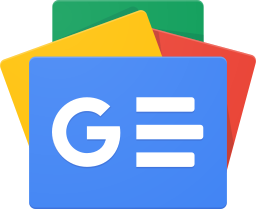 Stay up-to-date and support the site by following Bleeding Cool on Google News today!