The Audacity of Captain America in This Week's Uncanny X-Men #15
In next week's Uncanny X-Men #15, Captain America has some freaking nerve! This is the guy who showed up on the X-Men's doorstep in Avengers vs. X-Men, invading a sovereign mutant nation with no authority in order to demand the X-Men hand over an innocent teenager so that the Avengers could imprison her on the moon for crimes she *might* commit in the future while under the influence of a bird-themed cosmic death god. And then, to make matters worse, Cap's buddy, Iron Man, also a proven fascist, split said bird-themed cosmic death god into five parts and forced multiple X-Men, through no choice of their own, to be infected by it. And then, when they dared to try to use that bird power to make the world a better place, the Avengers shut them down, purely out of jealous because the X-Men were able to do what they've been unable to for decades.
So you can imagine that the X-Men would be skeptical when Captain America shows up at their door again, this time supposedly offering to "help."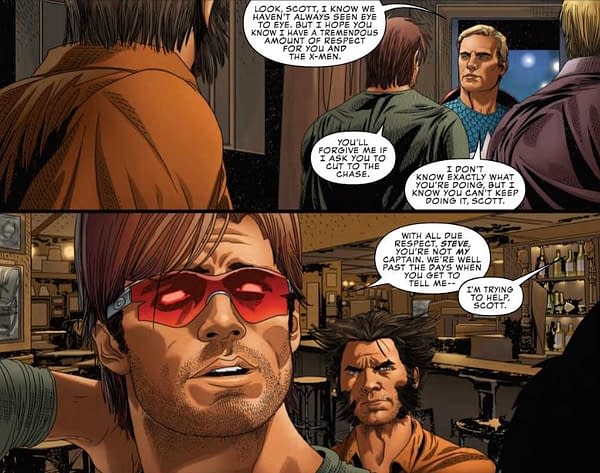 Cap doesn't believe the X-Men can trust Val Cooper, who they formed an alliance with last issue.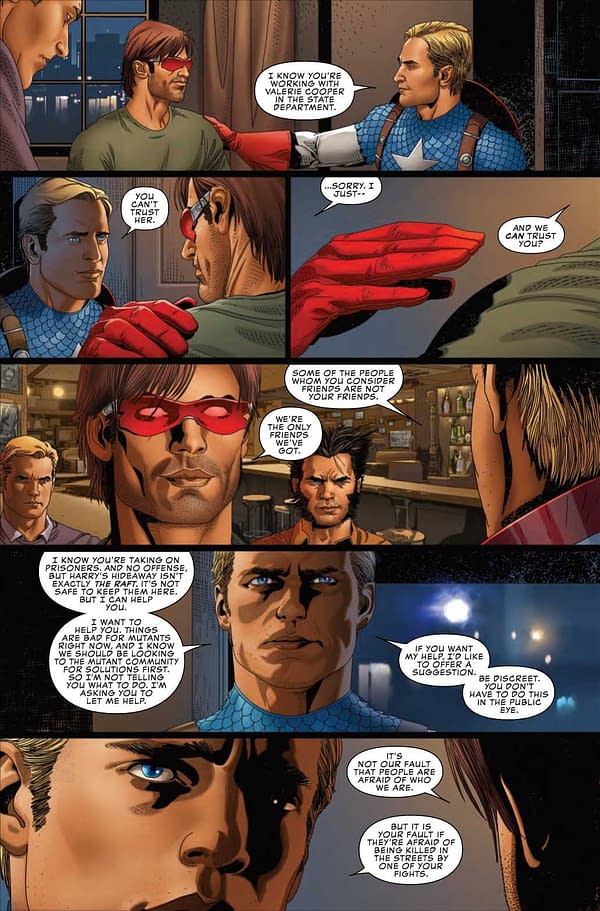 Oh, and you're one to talk, Steve?! The audacity of this guy!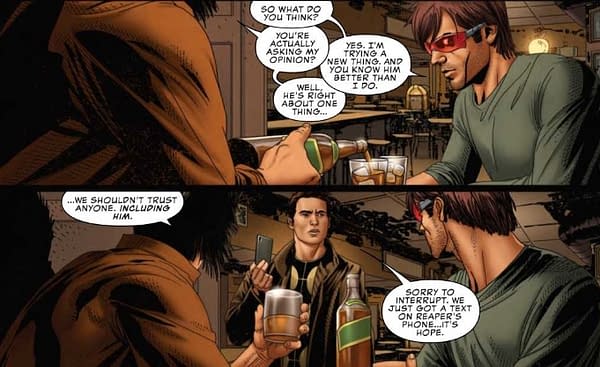 For once, Wolverine is right. It takes a lot to get us to admit that.
Uncanny X-Men #15 hits stores on Wednesday.
Uncanny X-Men #15
(W) Matthew Rosenberg (A/CA) Salvador Larroca
Cyclops and the X-Men have set out to save mutantkind…but the Mutant Liberation Front isn't going to just wait for it to happen! Led by one of the X-Men's own, the MLF is willing to do whatever it takes to stop mutant oppression…even kill any mutant who stands in their way…
Rated T+
In Shops: Apr 03, 2019
SRP: $3.99