The Best-Selling Comic Of 2015 Has Just Been Scheduled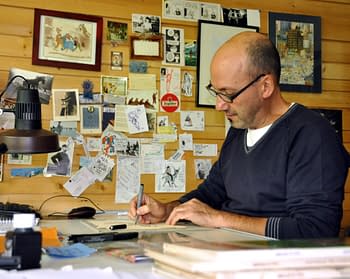 That's rather short notice.
The 36th Asterix comic book, to be written by Jean-Yves Ferri and Conrad, has been scheduled for this October. And the French comic book marketplace will rejoice.
Their second book together, following 2013's Asterix And The Picts, the script has already been written and is being drawn right now. There has currently been no name, plot, characters, theme or art revealed. But to the millions who buy every Asterix volume around the world, this is hardly going to make a difference in their purchasing decision.
Again, look for it to be the best-selling comic book of the year, bar none. Not even Attack On Titan or Star Wars will come close…
2015 will also see the publication of Jean-Yves Ferri graphic album De Gaulle à la plage, which he had to postpone because of the previous Asterix book.