 For those of you unfamiliar, I've done a somewhat regular column for Bleeding Cool every other year focusing on the Eisner awards, giving my opinion on who should win, could win, and should have been nominated.
I'm not going to lie, I'm no Nate Silver. My predictions for the winners were about half right in recent years, and it took me a while to figure out what the missing piece of the puzzle was; professionals voting for their buddies who were nominated, and not so much on the quality of the rest of the nominees. Let's face it, we've all done something similar at one point or another in our lives; voting for something that's familiar to us, and not taking every candidate or nominee into consideration. Because of this, I will change the label of "Could Win" to "Will Win," giving an idea of what the atmosphere in the industry is like based on reviews from multiple publications and professionals on how popular a book or creator is.
Ever since the nominees were first announced, I have been emailing every publisher asking for review copies to help better guide my decision. I'm going to be well-informed as much as possible, and not make wild picks from the gut. If you see "Review copy unavailable" next to a nominee, I'm not trying to publicly shame them or anything of the sort, I'm just alerting the reader that my opinion of who should win a category wasn't at 100%, and it very well could be the winner, but I cannot claim that it is without actually reading it.
To those who participate in the Eis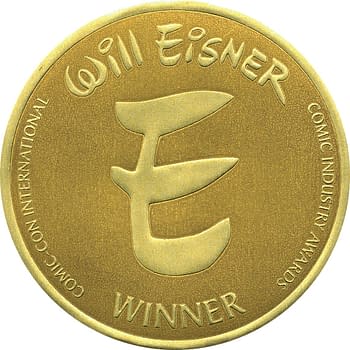 ner voting process, this column isn't to influence your vote in any way, shape or form. I'm not eligible to vote for the Eisners, so my opinion on who should win won't count regardless. I'm sharing my opinions with the general public who may not have had the opportunity like me to read all the nominees, and clue them in to as why certain books or creators were nominated.
Starting this week, I'll be pumping out articles leading up to the Eisner Awards in July. Because of how much reading I have on my plate, I simply can't afford to include the categories of Best Comics-Related Book and Best Scholarly/Academic Work. If you have read every single book from those two categories, by all means get in touch with me and we'll give you the wheel for those two categories.
In the meantime, the first article (of 29) in the series, Best Short Story, will be published in the next few days, with the hope of at least two articles per week. Feel free to share with me in the comments who you think should win/should have been nominated prior to the next article.
Cameron Hatheway is a reviewer and the host of Cammy's Comic Corner, an audio podcast. You can tell him how wrong he is about [insert Eisner category here] on Twitter @CamComicCorner.
Enjoyed this article? Share it!