The Daily LITG, 12th October 2019 – Happy Birthday, Dan Abnett
Welcome to the pretty-much-mostly-daily Lying In The Gutters. A run around the day before and the day ahead. You can sign up to receive it as an e-mail here.
The 20 most-read stories yesterday
Happening today…
Los Angeles Comic Con, Los Angeles Convention Center, Los Angeles, until Sunday.
STAPLE! Independent Media Expo, The Marchesa Hall and Theatre Austin, TX, until Sunday.
Gallery tour with Lizzy Vartanian Collier: Comic Tendencies at the Eve Leibe Gallery. A group featuring for the first time in London, Samantha Rosenwald, Oda Iselin Sønderland and Maurizio Bongiovanni. The works in the exhibition challenge the social expectations of masculine behaviours, defying rigid gender categories in an amusing light. Eve Leibe Galler, 30 Elizabeth Street, Belgravia, London. 3-4pm.
Children's Superhero Comic Workshop with Salmagundi Films. There are some mysterious forces operating in our universe… What kind of SUPERHERO will save our planet? Could it be you? Come along to our SUPERHERO comic book workshop and explore your superhuman potential … all you need is the power of your imagination! North Woolwich Library, 5 Pier Road, London 1-2pm.
WIP (Work In Progress Comics), a short drawing exercise to get our creative juices flowing, followed by a roundtable show-and-tell where those who want to can share their work and give a progress update or seek any advice they're after. Royal Festival Hall, South Bank, London, 11.30am-3.30pm
Visual Storytelling Studies, a monthly meetup of comic-makers and visual storytellers studying the craft of drawn narratives, graphic novels, and comics. Royal Festival Hall, London, South Bank, 10am – 11am
Laydeez Do Comics: Professional Workshops: Online marketing & using social media with Amber Zeppelin. 11am-1pm. The Cartoon Museum, Wells St, London.
Laydeez Do Comics: Professional Workshops: What to include on your Kickass Website with Charlotte Bailey. 2-4pm. The Cartoon Museum, Wells St, London.
That's Entertainment's Fitchburg's 30th Anniversary, 11am to 7pm, Joe St. Pierre, signing from 12pm to 5pm. The first 100 attendees will receive a free Hulk-themed print illustrated by Joe; then have it signed. 30% off entire purchase. Fitchburg, MA
Yancey Labat, colourist Monica Kubina, and writer Amy Wolfram signing, DC Superhero Girls At Metropolis High, Earth-2 Comics, Sherman Oaks, CA, 1pm.
Simon Says launch with Andre Frattino and Jesse Lee, Chamblin's Uptown, Jacksonville, Florid, noon-4pm.
Raina Telgemeier – Guts, Tattered Cover Book Store , Lone Tree, CO, noon-2pm.
Chris Claremont signing at Aw Yeah Comics, Harrison, New Yor, noon-2pm.
Joker / Harley signing with Kami Garcia & Tom King, Third Eye Comics, Annapolis, Maryland, 11am-1pm.
Inktober: A Jake Parker Exhibition, Gallery Nucleus, Alhambra, California 6-9pm.
Toon Talk with Kim Dwinell, Cartoon Art Museum, San Francisco, California 1-3pm.
David Dastmalchian launching Count Crowley #1, Memory Lane Comics, Wilmington, North Carolina 3-5pm.
Heathen signing with Natasha Alterici and costume contest, Mammoth Comics, Tulsa, OK, 2-4pm.
Freakshow Princess signing at Kingdom Of Comics, Melbourne, Florida, 11am-2pm.
And a happy birthday to…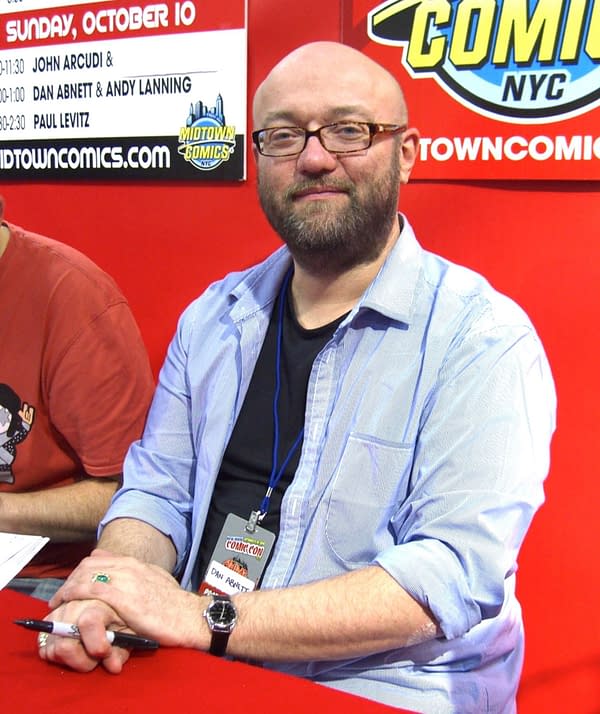 Dan Abnett, co-creator of Sinister Dexter, recreator of the Guardians Of The Galaxy.
Alessandro Miracolo, artist on 47 Dead Men Talking, Grimm Fairy Tales
Rodney Buchemi, artist on Incredible Hercules, Red Prophet, KISS
Genevieve Halton, writer on Flare.
Subscribe to our LitG Daily Mailing List
---
---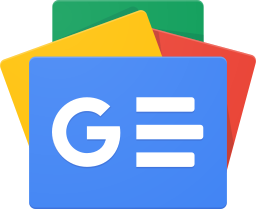 Stay up-to-date and support the site by following Bleeding Cool on Google News today!