The Death Of Batman And Superman: The 5G Files Chapter Fifteen
Once upon a time, DC Comics planned for Bruce Wayne and Clark Kent's death as part of 5G... and this is how it would have happened.
---
What would DC Comics have been publishing in the Batman and Superman titles in 2024 if the 5G plan had been enacted? Bleeding Cool is publishing The 5G Files, looking at the aborted-but-not-quite relaunch/reboot planned for DC Comics in 2020 dubbed 5G or Fifth Generation. Planned by then-publisher Dan DiDio, it would have seen the main characters of the DC Universe, Clark Kent, Bruce Wayne and more, aged up and replaced by newcomers to the roles of Superman, Batman and more, the fifth generation of DC superheroes. Welcome to The 5G Files and The Death Of Batman And Superman: Chapter Fifteen.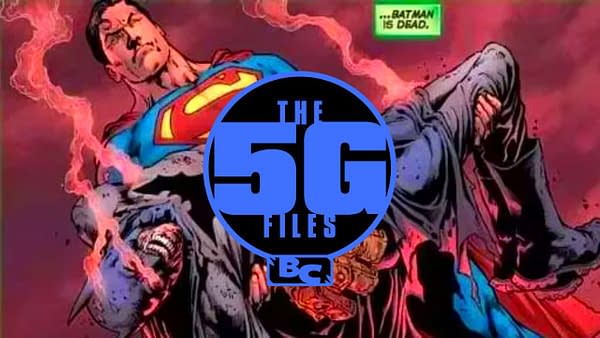 The 5G story so far. Batman and Superman retired, leaving the DC Universe to a new guard. But that all changed when Bruce Wayne was arrested for the murder of Bane, something Clark Kent would not abide by. He regains his powers, and more, with his new team The Authority, to break Batman out of jail, forcing every superhero to take a stand Civil War-style. But his powers kept growing.
Faced with Clark Kent's growing powers threatening the existence of Earth itself, becoming the greatest threat to humanity it has ever faced, with the knowledge of the future from Jon Kent, Bruce Wayne is forced to make his own ultimate sacrifice to save the planet. And, through undisclosed means, this would lead to the death of both the original Batman and Superman. The planet saved, the future averted, and the DC Universe continuing with Luke Fox and Jon Kent as the New Batman and New Superman, part of the Justice Alliance going forward into the fifth generation DC superheroes. Or would they?
Of course, in the real world, it was 5G which was averted, though with vestigial remnants still playing out in the DC Universe. Next up… how this might have all ended.
Keep checking the 5G Files tag for more… we'll be concluding the 5G files today. And for Lying In The Gutters fans of old, consider this story having a green traffic light.
---
---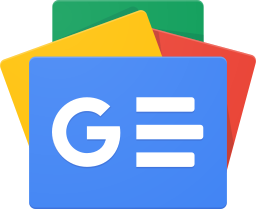 Stay up-to-date and support the site by following Bleeding Cool on Google News today!