The Fabulous Killjoys Returns From Gerard Way This October
The current generation of comics creators was raised on three things: studded belts, band tees, and My Chemical Romance. The emo generation has grown up and is now writing comics with The Black Parade blaring in the background, on loop for the ten-thousandth time. Many of these young creators grew up looking to My Chemical Romance lead singer Gerard Way as a rock idol who lived somewhere between the operatic crooner of Freddie Mercury and the gritty growls of Bert McCraken, but now, they know Way as a peer. The rock star is now a comic book writer and has been producing indie comics through Dark Horse as well as mainstream work with DC through his Young Animal imprint for almost two decades now. Gerard Way is back with a new Fabulous Killjoys series, which combines his music with My Chemical Romance and his reinvention as a full-time comics writer. The MCR album Danger Days was inspired by an untold story that the band had conceived, with the first The True Lives of the Fabulous Killjoys series serving as a sequel to the record. Now, with The True Lives of the Fabulous Killjoys: National Anthem, Gerard Way will turn the original story that inspired Danger Days into a six-issue comic series.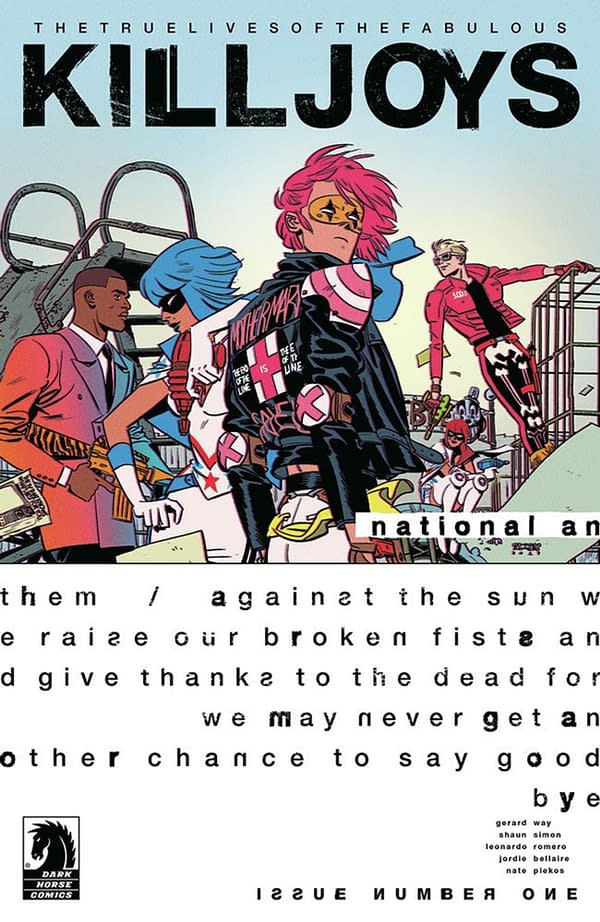 Here's how Dark Horse pitch the title in their announcement:
The Fabulous Killjoys, once a group of teenage exterminators determined to save reality, have lost their way—and their memories. After a period of mental confinement, former Killjoys leader Mike Milligram gets de-programmed and hits the road to bring the gang back together for a final showdown against an evil pharmaceutical corporation, their monstrous hitman, and savage gang rivals.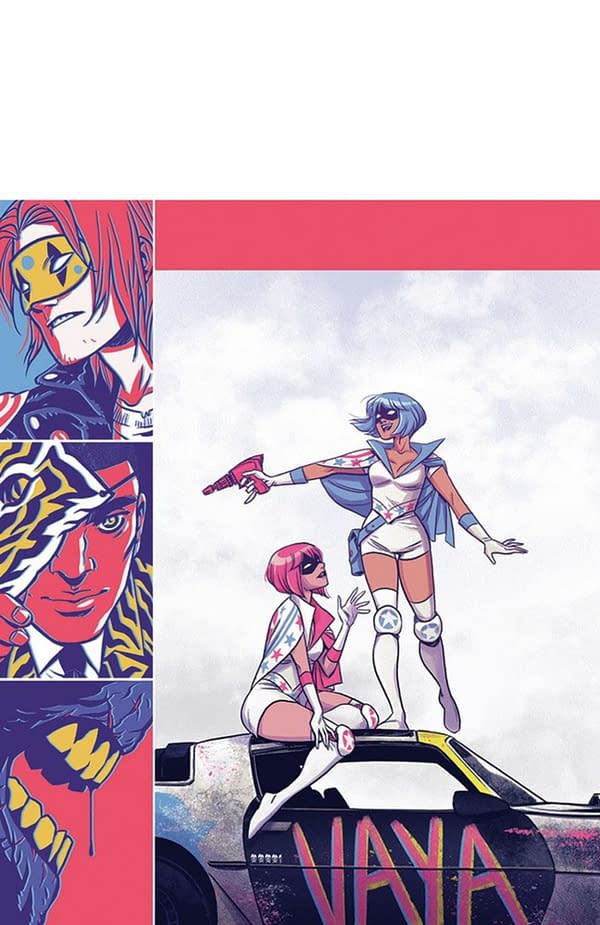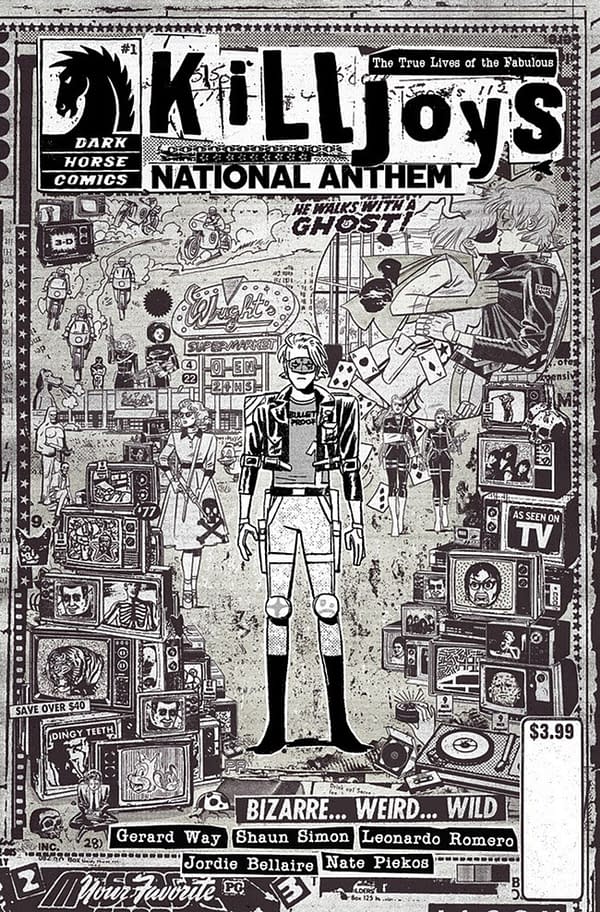 With The True Lives of the Fabulous Killjoys: National Anthem, which will take place before the original series, Gerard Way is joined by co-writer Shaun Simon, who also co-wrote the first series with Way after conceiving it with him while on tour with My Chemical Romance. The art team consists of Hawkeye's Leonardo Romero, Redlands colorist and current Buffy the Vampire Slayer writer Jordie Bellaire, and letterer Nate Piekos who worked on Way's previous hit series, The Umbrella Academy. Original Killjoys artist Becky Cloonan will also return for variant covers.
The double-sized first issue will be released by Dark Horse Comics on October 14th, 2020.