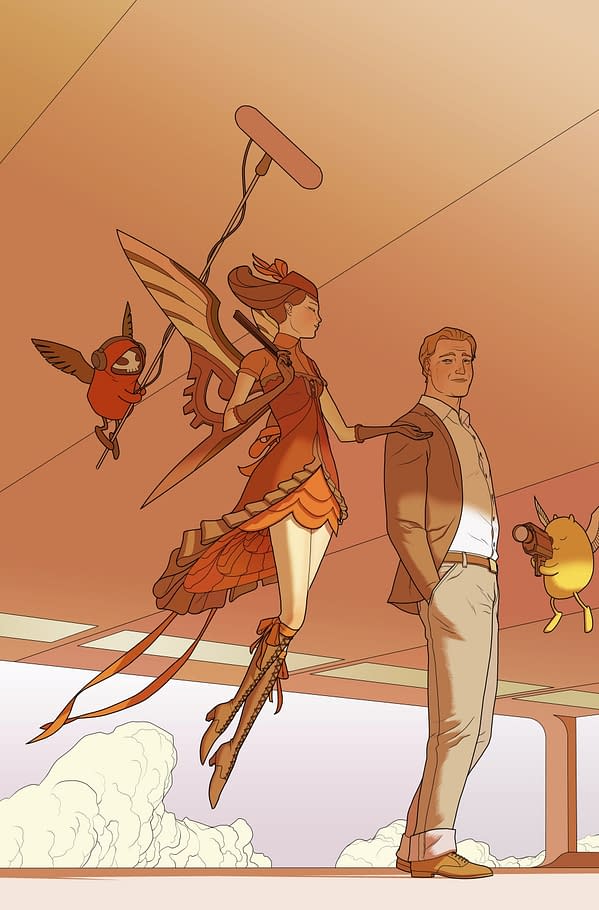 First it was an accident that smashed his wrist up. Now it's an impending child. The likelihood of more issues of Nonplayer from Nate Simpson is up in the air.
Issue 1 launches from Image Comics in 2011 with a bang, commercial success and critical praise, but with no followup. Currently creator Nate Simpson says there are three and a half pages to finish inking and lots of colouring to do (the above is a partially coloured page from issue 2) but his first child is due in May, so…
Currently he creates the book around his day job. He is considering a Kickstarter project to cover his income and healthcare over six years. Or splitting in into more manageable chunks.
Perhaps a two-year project to fund a large-format, hardback collection of every two issues. Maybe with some sort of making-of chapter at the end that collects concept sketches and pages-in-progress, so that the volume comes out to 60-70 pages. This is where I could really use your advice. What would you like to see, and at what price? Would a finished book be enough, or would you expect some frills? Posters? Original artwork?
But either way, it's coming. And issue 2 is closer than ever…
Enjoyed this article? Share it!