"The Great One" Brian Bendis Lures Marvel's Kris Anka to DC's Young Justice
Earlier today, Bleeding Cool reported that both Young Justice #1 and Naomi #1, part of "The Great One" Brian Bendis's Wonder Comics line at DC, will go back to press for second printings. The Great One took to Instagram to gloat about his success, and drop a big reveal: Kris Anka, who will end his run as interior artist of Runaways with February's Runaways #18, will be joining the team, providing a Tim Drake sequence for Young Justice #5.
Anka confirmed the news on Twitter:
It's a big deal for Anka, who has worked for Marvel since 2012, to work for DC, and it's unclear how long it was in the works or what Anka will do after the sequence in Young Justice #5. However, earlier this month, The Great One openly invited Anka to join him on Young Justice after Anka posted a sketch of Tim Drake.
When Anka responded with a gif, Bendis further goaded him.
Is "The Great One" Brian Bendis the pied piper of comics? The evidence seems clear. The only question is: who else will The Great One lure away from his former employer in the future?
Young Justice #5 will hit stores in May.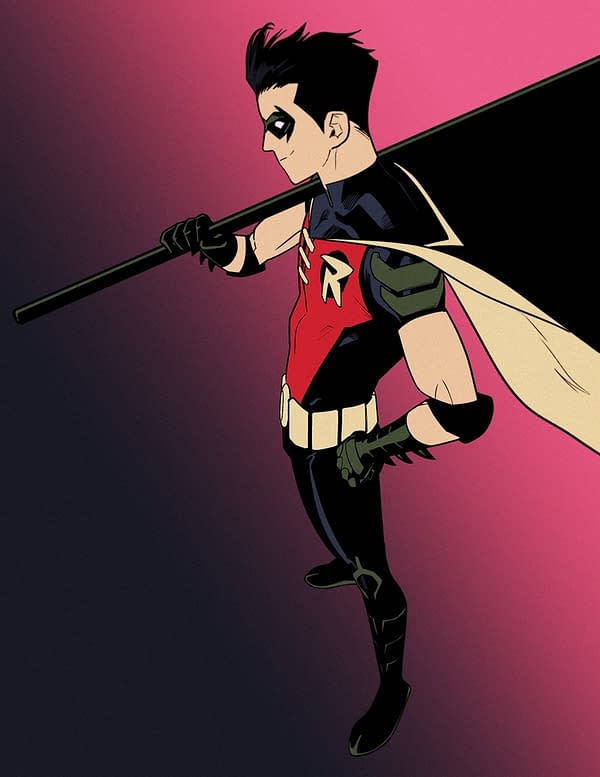 h/t Chris Arrant at Newsarama