The Intimacy of Touch in Age of X-Man: X-Tremists #4 (Preview)
Things are starting to unravel for Department X in this preview of Age of X-Man: X-Tremists #4, by Leah Williams and Georges Jeanty. Last issue, Blob fired Monetta from the team for her recent behavior, but also because of his developing and highly illegal relationship with Psylocke. You can catch up with that in X-ual Healing, if you desire, or just go buy the damn issue. And in this preview, we see that their intimacy is not going unnoticed…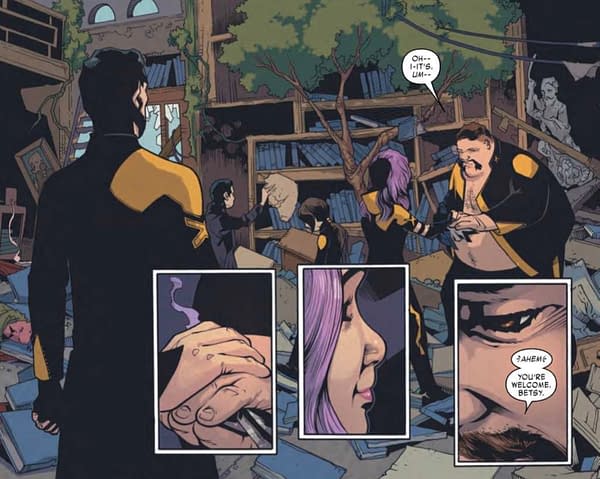 Nor is Northstar's noticing of that intimacy going unnoticed…

But when Northstar expresses his concerns to Iceman…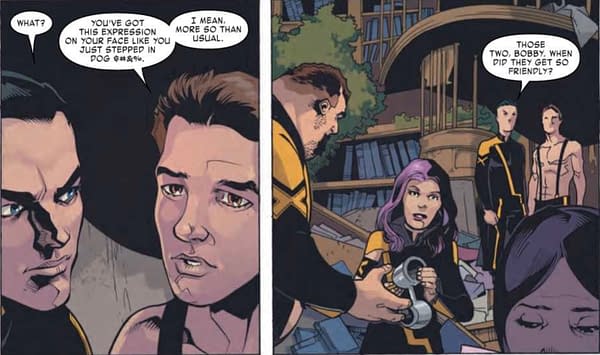 Iceman brushes it right off.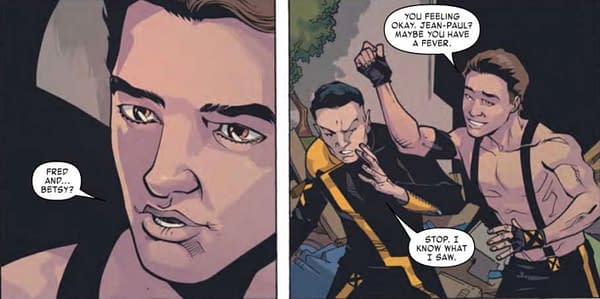 But Northstar isn't going to let it go.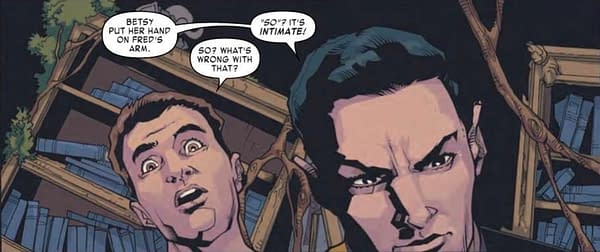 But when Bobby tries to show him by example…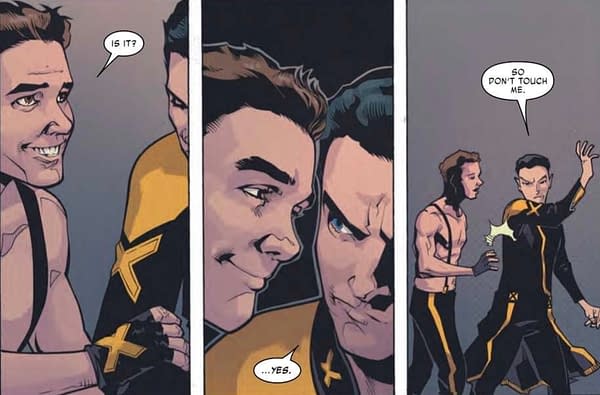 …it seems to stir up something in Northstar that he'd rather remain uncovered.
Age of X-Man: X-Tremists #4 hits stores on Wednesday as the Age of X-Man races to its crossover conclusion ahead of the Hicklaunch. Check out the full preview below.
Age of X-Man: X-Tremists #4 (of 5)
(W) Leah Williams (A) Georges Jeanty (CA) Rahzzah
THE AGE OF X-MAN CONTINUES!
Northstar – the guiding light that keeps the traveler reassured they are going in the right direction. If only the name rang true for poor Jean-Paul…
Rated T+
In Shops: May 29, 2019
SRP: $3.99