The New 'Superboy Prime' Look For Jonathan Kent?
Here is the upcoming cover for the yet-to-be solicited Superman #8, written by Brian Michael Bendis and featuring the return to the comic of Jonathan Kent, Superboy.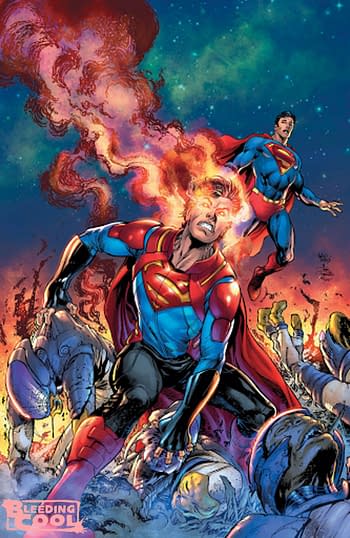 And yes, he looks all grown up. A bit. That comes with travelling the galaxy with his now-rescued-from-the-dead-by-Watchmen's-Dr-Manhattan-to-mess-with-Superman grandfather Jor-El. While we are at it, he also has a certain resemblance to a previous Superboy Prime, doesn't he? Could we coin the name 'Superjon Prime' in honour of that great creation?
Superman #8 will be published in February and solicitations are due any day now, Here's the solicit for the comics that comes before it, Superman #6 and #7…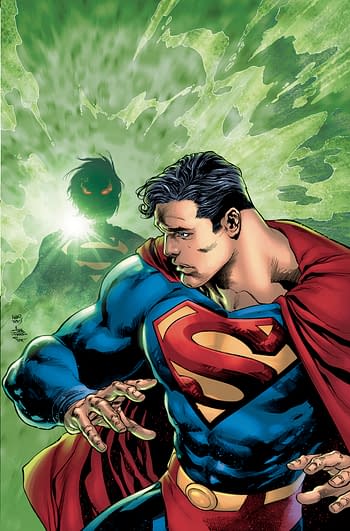 SUPERMAN #6
(W) Brian Michael Bendis (A/CA) Joe Prado, Ivan Reis
It's the moment you never thought you'd see-Superman must team with General Zod to defeat Rogol Zaar or risk banishment for all three in the cold prison of the Phantom Zone forever. Whatever you do, do not skip to the last page-the end of this issue changes the lives of Superman and his family forever as the Unity Saga continues! In Shops: Dec 12, 2018
Final Orders Due: Nov 19, 2018
SRP: $3.99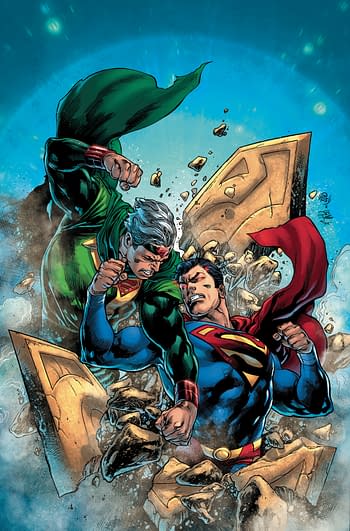 SUPERMAN #7
(W) Brian Michael Bendis (A) Brandon Peterson (A/CA) Joe Prado, Ivan Reis
It's the moment you've been waiting for: the shocking return of the son of Superman! A year spent traveling the stars changed Jon Kent. Are parents Clark and Lois ready for the all-new, all-different Superboy? Secrets are revealed, a new look debuts and Superman's world is changed forever!In Shops: Jan 16, 2019
SRP: $3.99