The Price Of Uncanny Avengers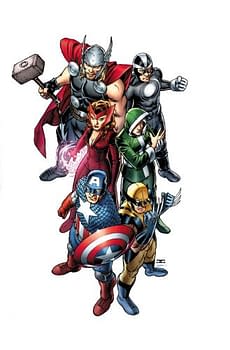 When Marvel began their hardcover line, back in the days of Bill Jemas, the hardcovers were attractively priced. Sometimes they would cost quite a but less than the cost of the original issues. They were a steal.
Today, not so much. The Premiere hardcovers changed the equation again, so that they were more expensive, but still not so much
The listing for the Uncanny Avengers – Volume 1: The Red Shadow hardcover however, is a revelation.
$24.99 for four issues. Issues that cost $3.99 each. In the hardcover, that works out as $6.25 each.
Even at the Amazon discount of 34% off (for now), that still works out as $4.12 each.
Ouchie. Especially since some retailers will be heavily discounting Uncanny Avengers when it comes out in individual issues.
If you're a tradewaiter, you might want to ask yourself why…