The Sentry #2 Review: Complex Relationship with the Golden Guardian's Golden Age
Cranio, an old villain of the Sentry, has found his way into Bob's city within the Confluctor. He attacks the Sentress and begins immediately beating her down. In our world, Bob is manically searching for the Confluctor, unable to get into contact with either Doctor Strange or Iron Man. He goes to his old sidekick, Billy, but he's unable to help either. With time running out, Misty Knight arrives to pacify and contain Bob Reynolds.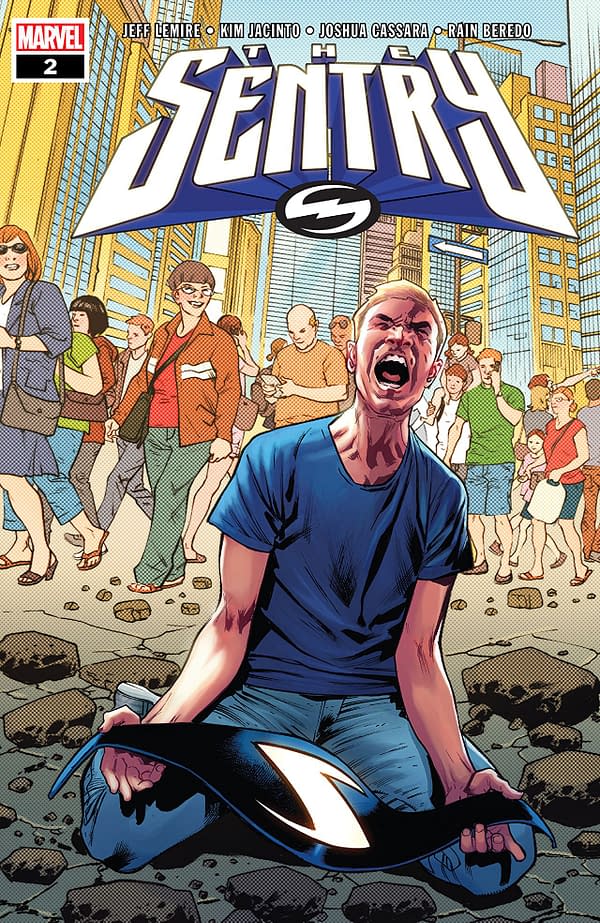 Sentry #2 continues its wild deconstruction of Golden Age nostalgia and portrait of human misery by making things by destroying the small life Bob Reynolds has made for himself.
It's surprising how quickly this book has destroyed the new status quo it had just built. You barely had enough time to get a feel for Bob's life and routine before Cranio uproots it all.
There is definitely something to be said for the idea that Bob can only protect the world from himself by literally losing himself to the past. It almost shows disdain for the Golden Age nostalgia it epitomizes while admitting to its importance.
The big turning point in the back half of the comic already delivers a big moment everyone was probably expecting for this book, and it's something I almost wanted to see myself. I won't dive deeper into that idea as to not spoil, but the book gets very intense very fast.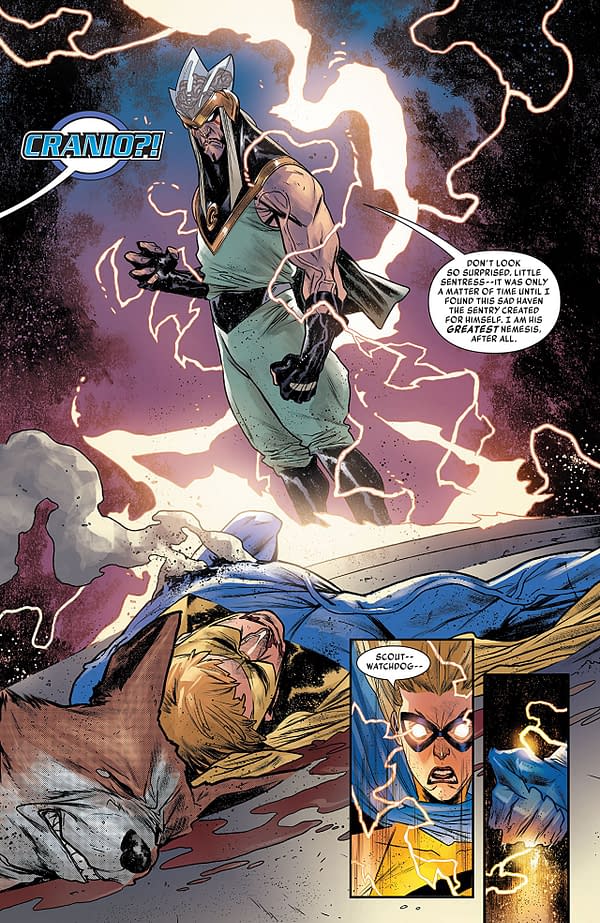 Kim Jacinto and Joshua Cassara split the art on this one, with Jacinto depicting the world inside the Confluctor and Cassara on the real world. It's a nice balance, as Jacinto's artwork is a bit more stylized and action-oriented while Cassara brings a grittier and rougher vibe. Both artists do solid work here, and Rain Beredo supports them well with a palette that similarly wavers between bright and grimy.
Sentry #2 is another compelling issue, bringing the dreary world of the Golden Guardian to the reader in an almost gut-punch fashion. You can't help but feel for the Sentry, even as he shows varying degrees of selfishness and irresponsibility. Mix that with some great art from Jacinto, Cassara, and Beredo, and you have a book worth recommending. Check it out.