The Star Wars – Mayhew Imagining Lucas Part II
As we continue to look at the new Dark Horse project The Star Wars with series artist Mike Mayhew, we decided to look at the main characters. Some of them will be familiar to you, others will be either new or just names that you heard in whispers… or on fan sites. Either way, Mayhew takes the time to give his thoughts on them and shared some more amazing art.
Mayhew:
I think understanding the characters we are telling the story of is central to understanding how different and cool this take is.
KANE STARKILLER: Imagine if Obi-Wan had two sons he was training to be a Jedi, and was played by Toshiro Mifune instead of Alec Guiness. That's Kane. When we first meet Kane he's hiding on a remote moon of an outlying planet called Utapau. He and his sons are on the run from the Knights Of The Sith, since Kane is one of the last few Jedi-Bendu, who the Sith seek to destroy. Kane's weapons and his body are weathered with age, and have scars from a thousand battles as one of the most legendary Jedi Knights. His outfit is directly based on Ralph McQuarrie's earliest Star Wars drawings.
ANNIKIN STARKILLER: Kane's oldest son, and a Jedi-Bendu in training. He's about 18. No disrespect to Mark Hamill, but Annikin could kick Episode IV Luke's farmboy ass in two seconds, and could probably hold his own with Ep. IV Darth Vader. Think Kamandi: he's part-adventurer, part-barbarian. He wears the distinctive Kessilian hair-knot just like his Father. Annikin is the "Luke" of this story. How everyone relates to Annikin is central to how the story moves. His relationship with Leia is one of the strong sub-plots throughout the story. He's very naive and inexperienced in the ways of the world. He's like a typical teenager on the verge of being a man; he think he knows everything and he wants it all now. Annikin even pushes towards Han Solo in terms of how brash and cocky he is, with his rough edges and shady, interstellar background.
DEAK STARKILLER: Kane's youngest son. He has a scar on his left cheek from a previous deadly encounter. His youth makes him the most vulnerable of the Starkillers, but also has the brightest potential. When we first meet him, he holds a small metallic cube in his hands that is part of a "home-school" problem in his Jedi studies on which he's working
GENERAL LUKE SKYWALKER: A legendary Jedi Knight and General of the Aquilaean military force. He is more Steve Rogers/Captain America than Obi-Wan Kenobi. Skywalker looks 60, but is probably hundreds of years old. Last of the great Jedi Knights, along with Kane. He's a lot angrier than Obi-Wan in Ep. IV, and an angry General Luke Skywalker is not someone you want to be at war with. He also has the ear of the King Kayos of Aquilae, who is being corrupted by Imperial-leaning forces in the senate.
PRINCESS LEIA: Daughter of King Kayos, she lives at the Palace of Lite with her mother, Queen Breha, and her two twin brothers, Biggs and Windy. When we first meet her, Leia is about 14-15 years old and about to attend an Academy away from home for the first time. She has no idea that her survival is about to be General Skywalker's main mission. This Leia is more like the characters that inspired her, namely Misa Uehara (Princess Yuki) from Hidden Fortress, and Natalie Wood in The Searchers. I even see a little McKenzie Phillips from American Graffiti in her, especially in her relationship with Annikin.
That's all for now. I want to thank writer Jonathan Rinzler and editor Jeremy Atkins for their help on this piece. We'll take a look at the tech, ships and weapons in the next part.
---
---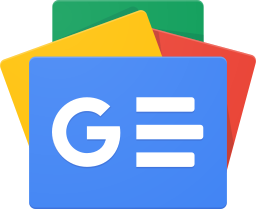 Stay up-to-date and support the site by following Bleeding Cool on Google News today!