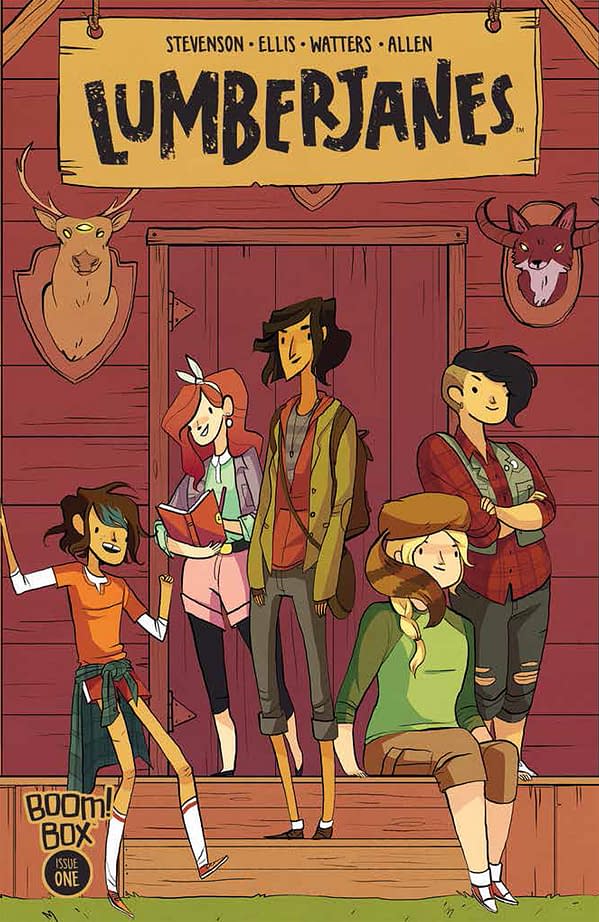 Alyssa Pack writes:
During Emerald City Comic Con, Bleeding Cool landed an interview with all four lovely ladies that worked on Lumberjanes. This new series is written by Grace Ellis and Noelle Stevenson, with art by Brooke Allen for Boom Box! This series was created by the talented newcomer Grace Ellis, and Senior Editor, Shannon Watters. This cute but spooky series takes the bonds of friendship, summer camp, and magical creatures to create a comic that is unforgettable.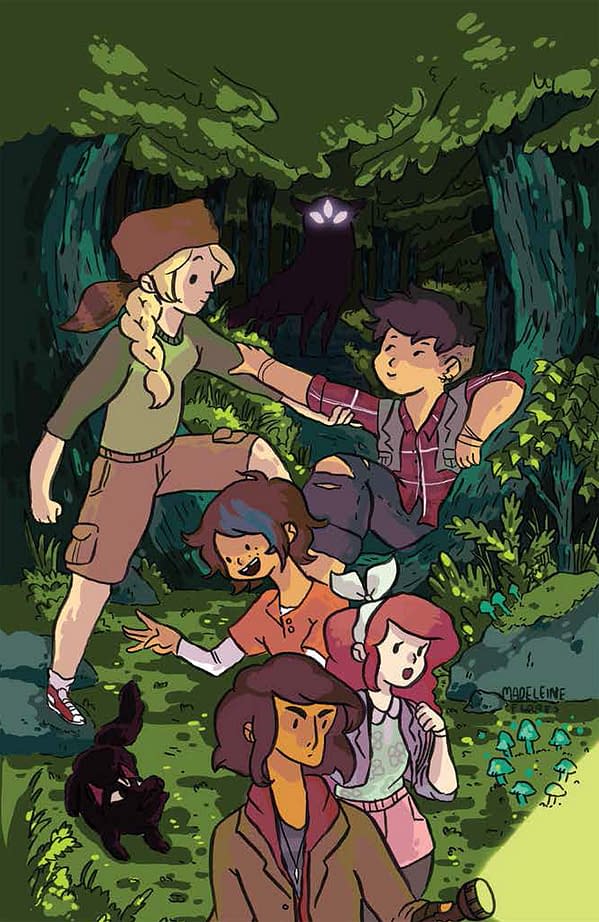 At ECCC a variant cover of Lumberjanes #1 was for sale before the comic even hit shelves at comic shops. This gave con-goers a chance to read the issue early and get it signed by all four ladies that worked on it. At the convention it seemed like this comic was selling like hotcakes as the Lumberjanes' booth always had people gathered around it. This amazing comic is predicted to do very well as a series and Emerald City seemed to reflect the same prediction.
Bleeding Cool got to ask all four creators questions regarding this series.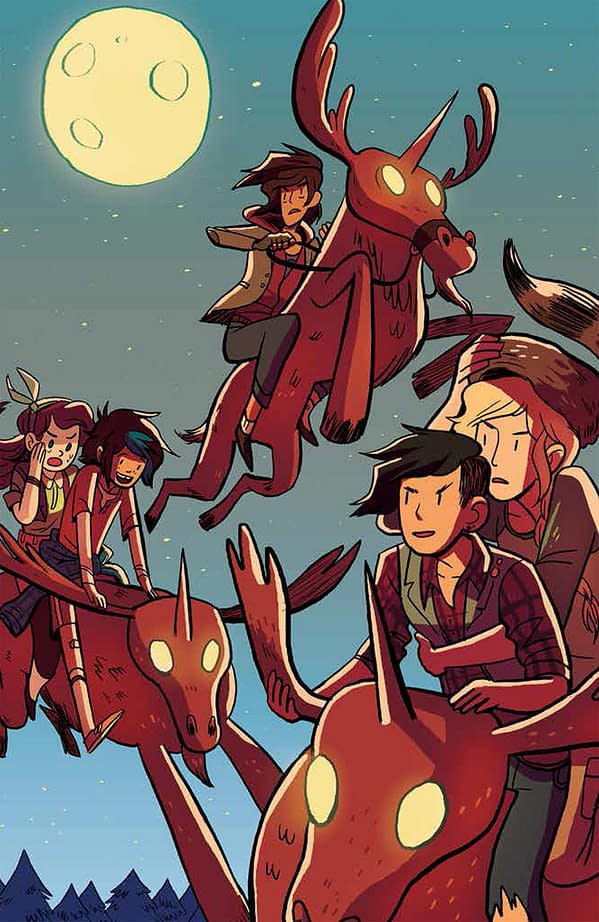 What age group is this comic marketed toward?
Lumberjanes is an all ages comic book and is appropriate for younger audiences as well as adults. It keeps adults interested by being smart but is still a comic that kids can enjoy and understand. Shannon Watters commented, "This comic doesn't talk down to anyone which appeals to adults as well as children." Although this series is all ages it is something that young girls could get into especially.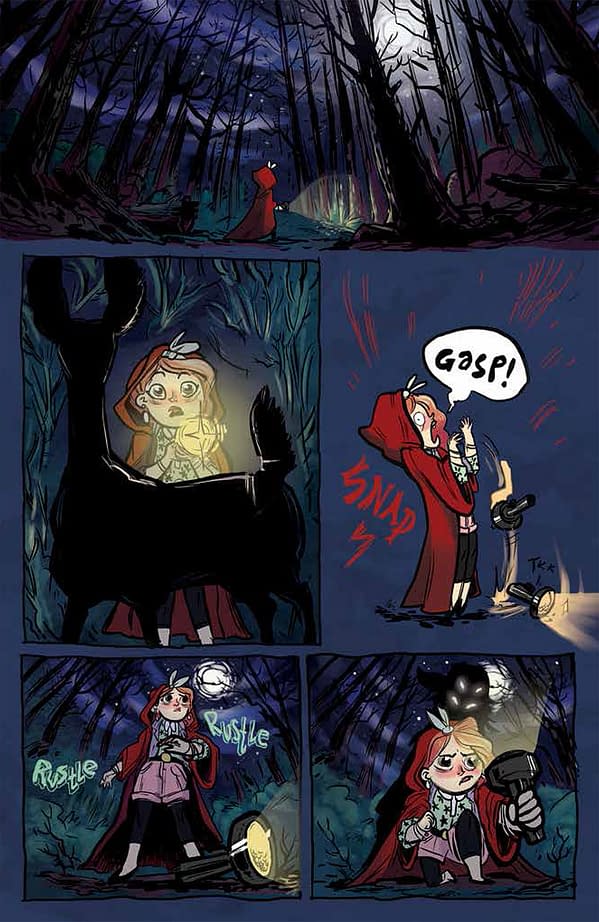 How would you market Lumberjanes to kids?
Noelle Stevenson said, "Hey, do you like best friends fighting monsters at summer camp?" Kids should be interested in this series because it is fun, cute, and spooky that will keep their attention.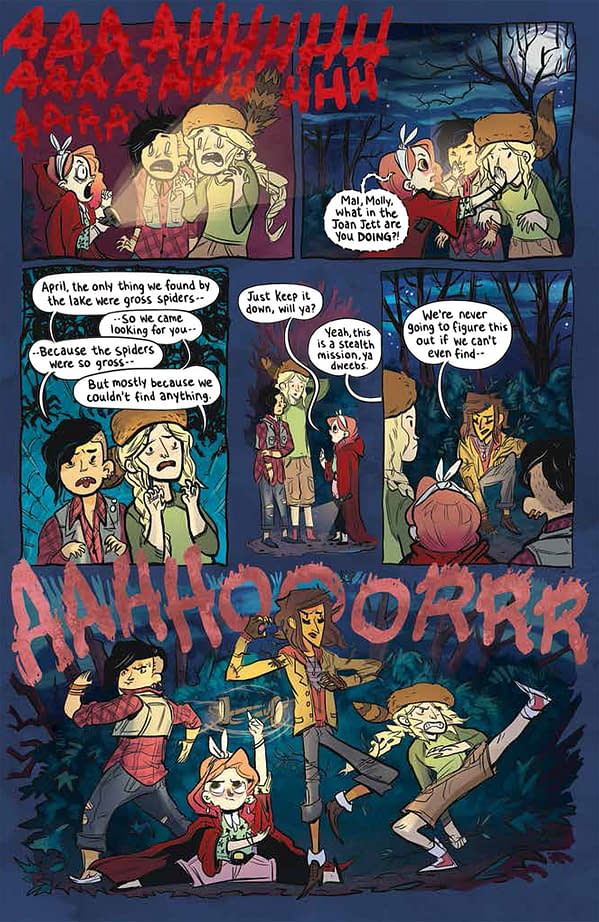 How does Co-Writing the series work?
Since Noelle Stevenson and Grace Ellis live in different time zones they usually have story meetings over Skype. They both are still getting used to working as co-writers but are having a great time doing so.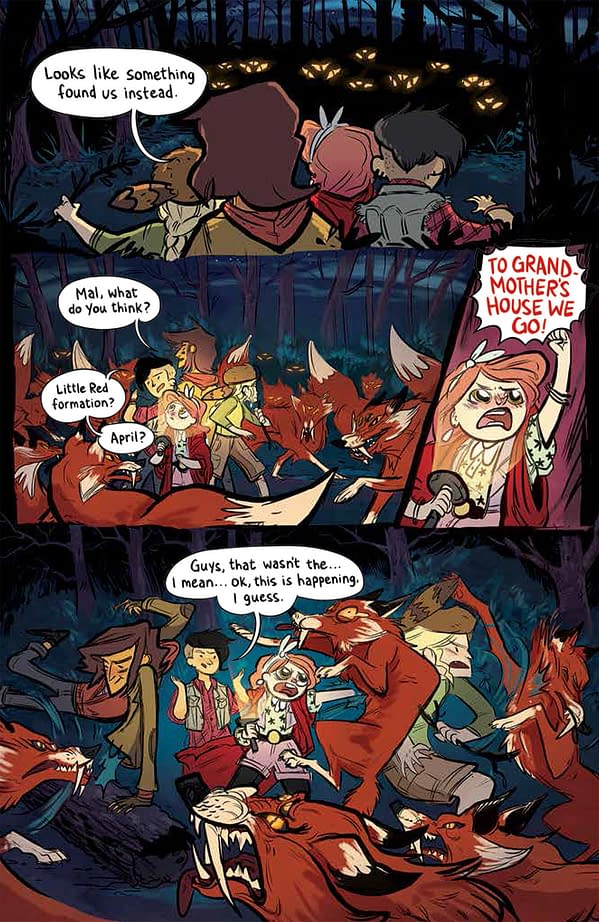 Where do you want to go with the series?
"To infinity and beyond! There is no limit to what we can do with this series", said Noelle Stevenson. Grace Ellis also commented, "There really is no limitations on what we can do with this series."  Everyone working on Lumberjanes doesn't want to put limitations on this series so expect the unexpected from them.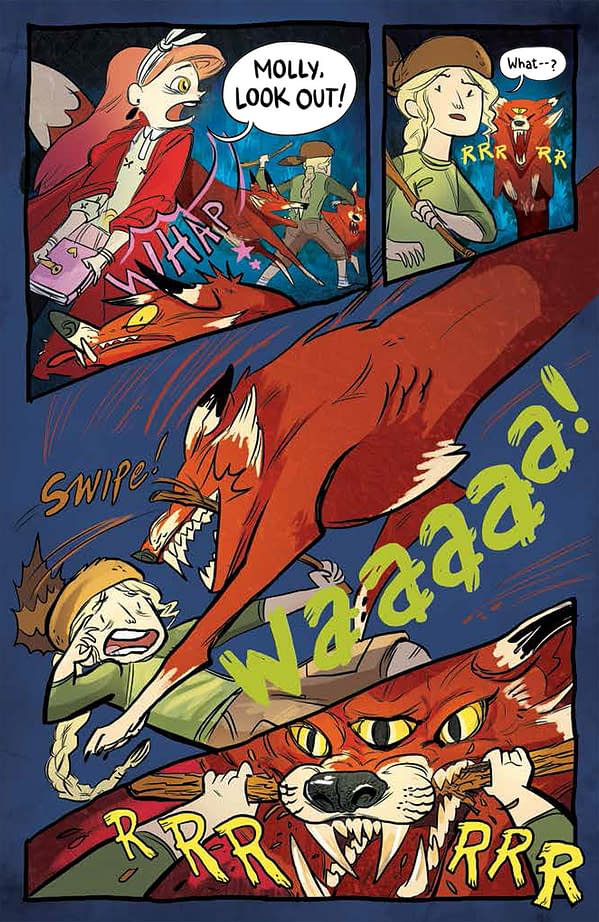 How did you come up with the characters?
"We started where we wanted to go and then worked backwards on the characters", said Grace Ellis. They wanted the characters to have richer personalities and stayed away from generic character types. Doing this they ended up picturing the character and labelling out what made up that character to form each personality.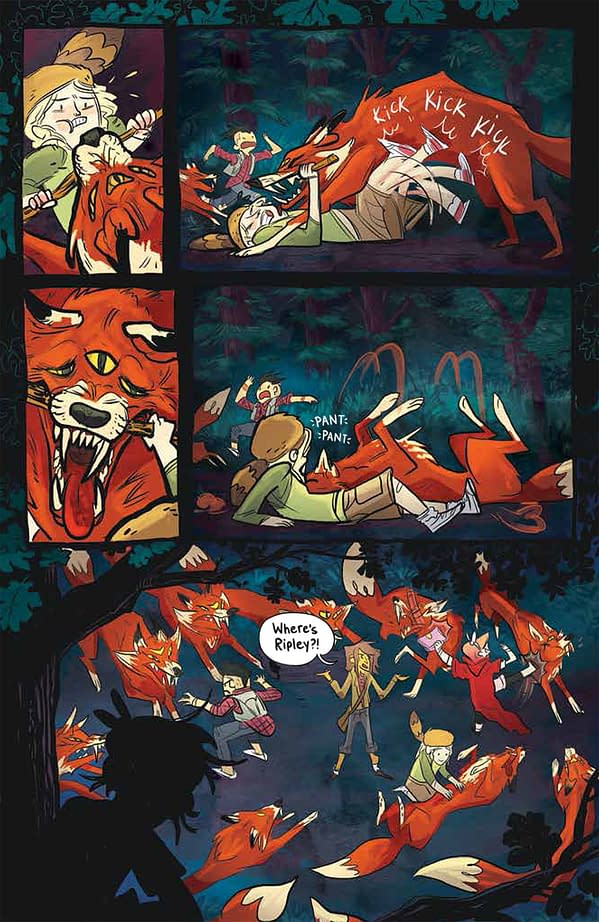 What's up with the magic foxes?
The magic foxes in the first issue were Ellis' idea. She came up with the idea and Brooke Allen made them come to life. Brooke Allen is an amazing artist that can draw spooky magical foxes and cute best friends giving her artwork a deep sense of originality.
Lumberjanes is a great series that is sure to be a hit with audiences of all ages. It provides very positive female characters with rich personalities that pull readers easily into their world. After reading just the first issue of this series my final thought is, I want to be a Lumberjane too!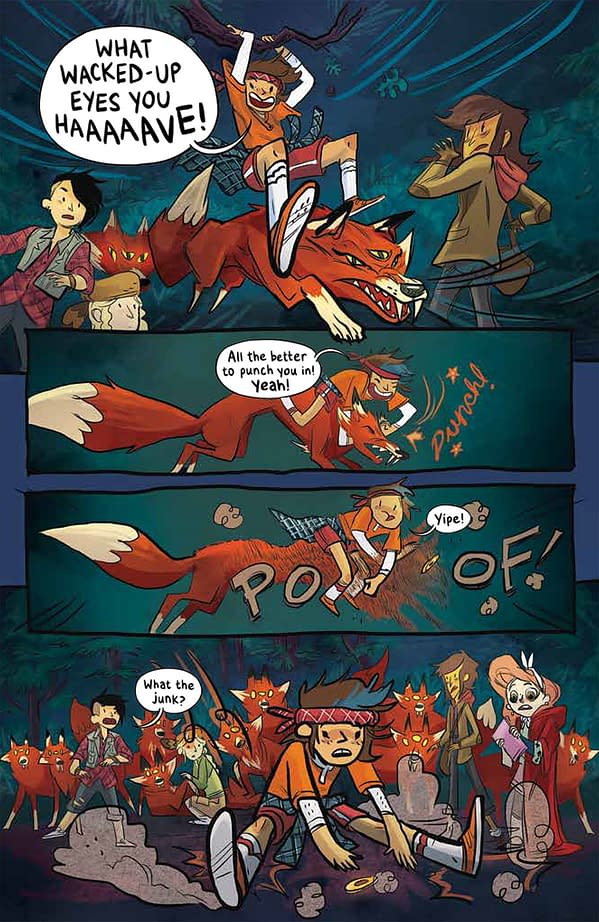 Enjoyed this article? Share it!