This Time It's Kitty Pryde Who's Robbing the Cradle in Next Week's Apocalypse and the X-Tracts #2
When Kitty Pryde was 13 years old, she was dating the adult X-Man Colossus, at least until he left her for an alien he met during the original Secret Wars. Their relationship was on-again-off-again over the years, almost culminating in a marriage, though Kitty backed out at the last minute. But in this preview of next week's Age of X-Man: Apocalypse and the X-Tracts #2, it's Kitty who's robbing the cradle… literally.
It starts when Apocalypse and Unveil bust Kitty our of prison, requiring her help for an important mission…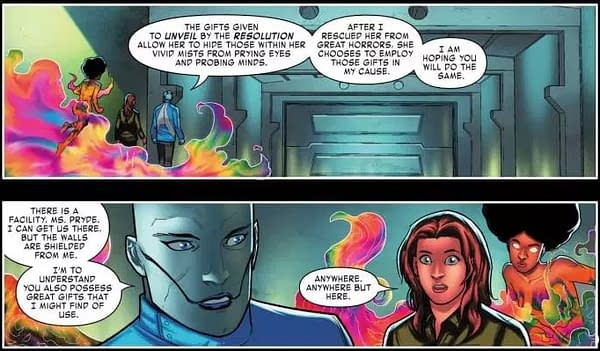 It seems he needs Kitty's phasing powers to break into a hatchery, which is where all mutant children are created in the Age of X-Man, where sex is against the law.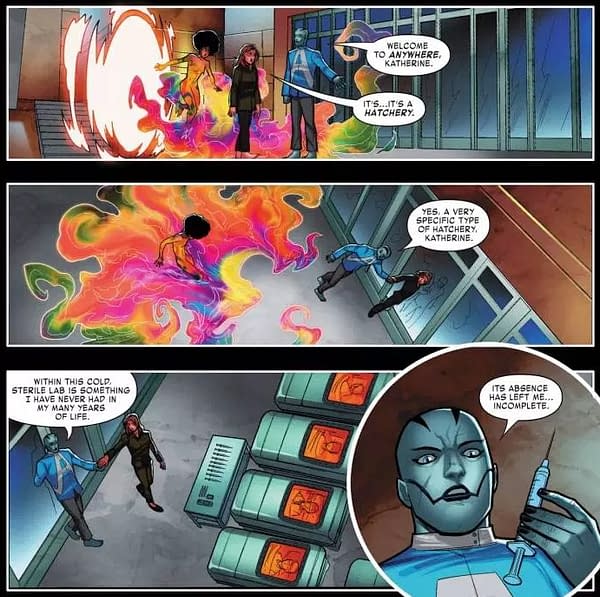 So what is it that Apocalypse needs so badly? Well, it seems he came all this way to steal himself a baby!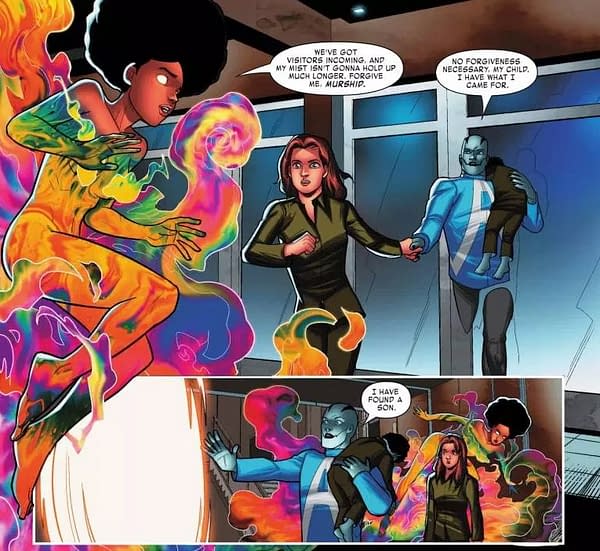 Somehow, stealing a baby comes off as less creepy than Colossus making out with a 13-hear-old though.
Marvel first gave this preview to their media partners at The Beat as an EX-X-XCLUSIVE. Age of X-Man: Apocalypse and the X-Tracts #2 hits stores on Wednesday.
Age of X-Man: Apocalypse and the X-Tracts #2
(W) Tim Seeley (A) Salva Espin (CA) Gerardo Sandoval
THE AGE OF X-MAN CONTINUES!
In the wilds of the former Soviet Union lurks a creature the locals call the "Tongue of Czernobog"… But why do Apocalypse and his revolutionary X-Tracts want to find him? And can they get to him before Department X does?
Rated T+
In Shops: Apr 10, 2019
SRP: $3.99