Tim Fuller Rips Off Everyone With Sham #1 from Source Point Press May 2019 Solicits
Tim Fuller has a new series from Source Point Press in May, that appears to be the kind of thing Jude Terror does with comic book unlettered previews, rewriting them to make some kind o new sense. And Sham, by Tim Fuller, takes public domain comic books and does similar…. Here's a brief look, and also at what else Source Point have out for May…
SHAM #1 (MR)
MAR192000
(W) Tim Fuller (A) Various
Did you ever wonder what happens when copyrights run out? In this case, it means irreverent cartoonist, Tim Fuller, can take public domain funny books from the 40s and 50s and rewrite them with hilarious results. New stories for you, the hip, cynical reader. (You know who you are.) This issue features a malfunctioning robot out to destroy the human race, a cryptic warning from beyond the grave, a flatulent super duo battles a shady psychic, a lonely astronaut looking for lovin', a time traveler trapped on a strange planet, and more!
In Shops: May 29, 2019
SRP: $4.00
TWIZTID HAUNTED HIGH ONS DARKNESS RISES #2 (MR)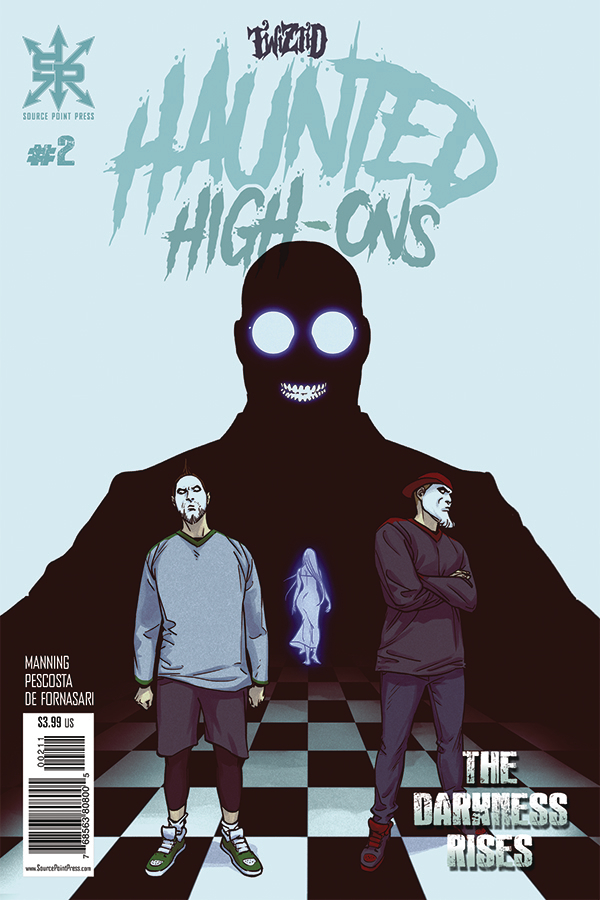 MAR191995
(W) Dirk Manning, Twiztid (A) Marianna Pescosta
Upon learning the scope and power of "The Darkness" from Dr. Fallenlegna, unlikely heroes Madrox, Monoxide and Felicia find themselves at odds with each other about how to proceed. Should they follow the Doctor's orders, or is there a greater evil manipulating them all from the shadows?
In Shops: May 29, 2019
SRP: $3.99
MONSTROUS EUROPEAN GETAWAY #3 (OF 4)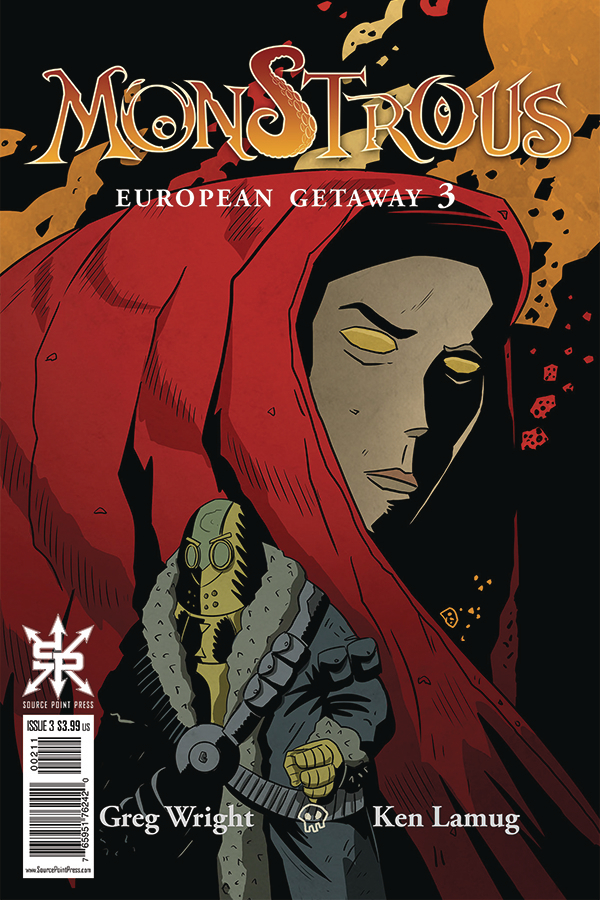 MAR191996
(W) Gregory Wright (A) Ken Lamug
The manhunt for Dr. Frankenstein's killer continues as Hans scrambles to clear his name. Does he dare to trust the bounty hunters who claim to have seen Dr. Frankenstein alive? Igor is closing in with the Franken Squad and an army of giant steam-powered robots, and there's nobody Hans can trust to help him or his injured daughter. Can Hans escape to make his European getaway and prove his innocence? Or will he have to survive by doing something monstrous?
In Shops: May 29, 2019
SRP: $3.99
ROTTENTAIL GN TP (MR) MAR191997
(W) David Hayes, Kevin Moyers (A) Kurt Belcher
The graphic novel that became a major motion picture! Geeky fertility researcher Peter Cotton is bitten by a mutant rabbit and changes into the half-man/half-bunny Rottentail. What's a boy to do? Why, take a hippity, hoppity trip home of course! Peter begins a bloody killing spree of revenge that culminates in his childhood hometown of Easter Falls.
In Shops: May 29, 2019
SRP: $6.99
FRANKLIN AND GHOST GN TP (MR)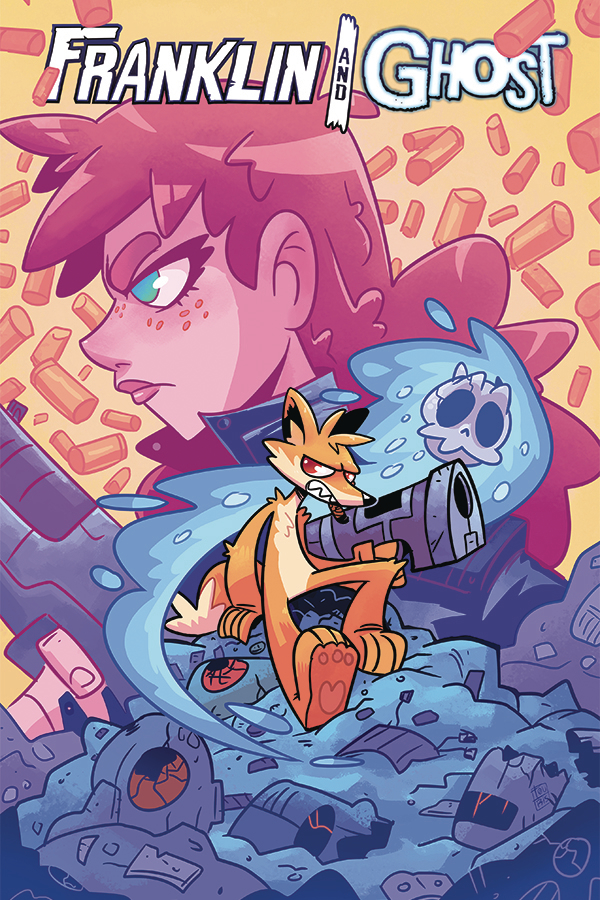 MAR191998
(W) Garrett Gunn (A) Nicolas Touris
In a last-ditch effort to see more of the universe before accepting their inevitably boring lives as miners on their home planet Defilion, Franklin and Ghost steal a ship and head out for one last adventure. When they accidentally crash to Earth, they seek shelter in the bodies of a couple unsuspecting hosts. Hell bent on having a good time, they start a rage-filled quest putting them on the radar of galactic police forces.
In Shops: May 29, 2019
SRP: $19.99
DAMNATION OF CHARLIE WORMWOOD TP (MR)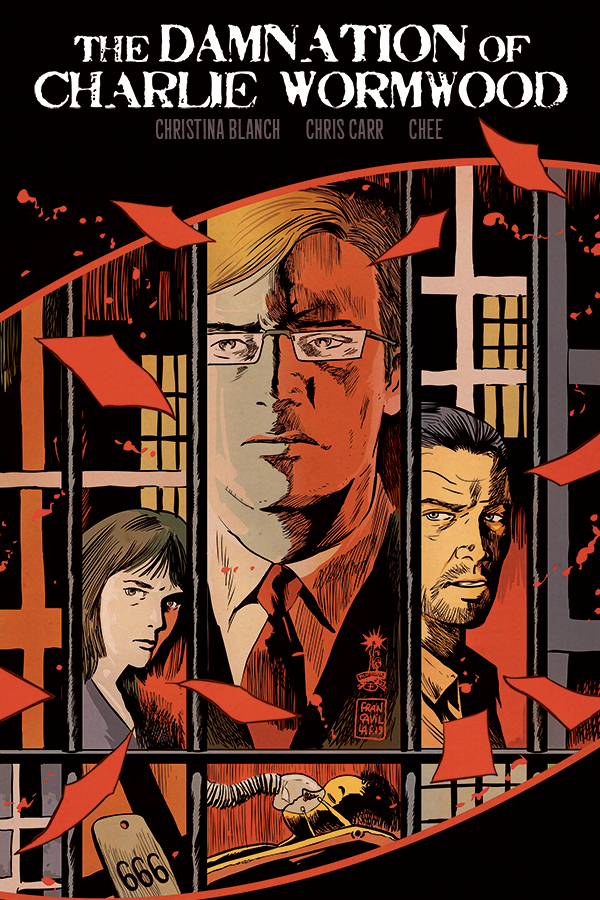 MAR191999
(W) Christina Blanch, Chris Carr (A) Chee
The complete omnibus of the phenomenal story edited by Mark Waid! How far will a man go to save his son? Charlie Wormwood has a pretty normal life – a house, a wife, a job, and a kid. With his son sick, he begins treading a dangerous path to make things right. Teaching in prison gives him many "opportunities" but what problems will he create as he walks into the prison of darkness for his family?
In Shops: May 29, 2019
SRP: $19.99
ACHILLES INC #2 (MR)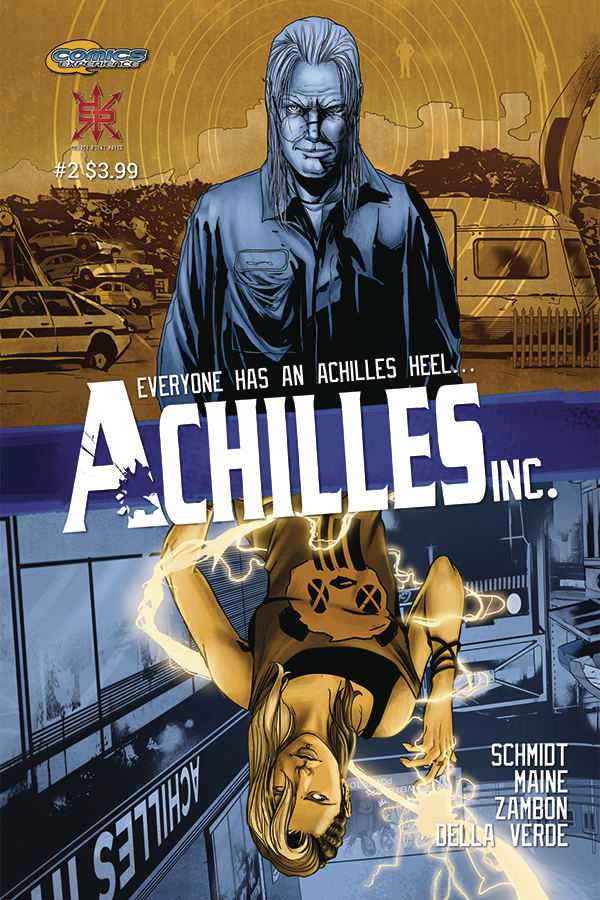 MAR192001
(W) Andy Schmidt (A) Daniel Maine
Firmly on Power Corps' radar, Ransom and his team have their backs to the wall. They know it's only a matter of time before they're tracked down and eliminated. Achilles Inc has a slim chance of survival, but there's still a chance. If they're to live, they're going to need to discover Power Corps' secrets, a way through their defensive network, and come up with an ace in the hole. All tall orders when you're being hunted by an army of supermen.
In Shops: May 29, 2019
SRP: $3.99
FLOPPY COP #2 (MR)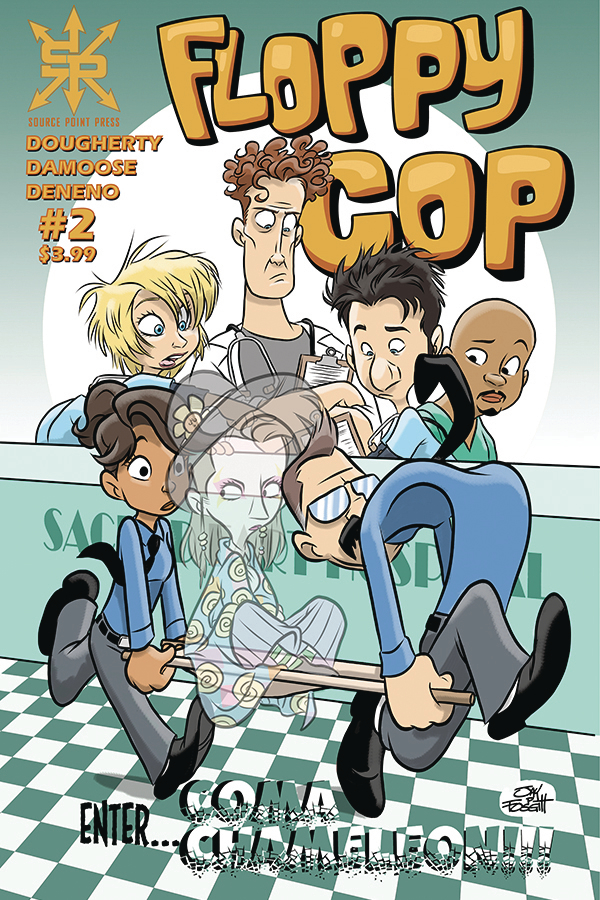 MAR192002
(W) Dan Dougherty (A) Seth Damoose (CA) Jay P. Fosgitt
Need a break from all these grim comics with unbending heroes and rigid villains? Sick of all your comic characters walking upright with all their bones in their body? Then get floppy with Floppy Cop! He's as tough as nails, hilariously witty, and missing all vertebrae from C1 to L5 (the L stands for "look it up!"). Issue 2 continues the laughs as Floppy and the gang deal with explosive crossword puzzles, stacks of kid villains in trench coats and the first soap opera made entirely of pretzels. See what everyone is flopping about!
In Shops: May 29, 2019
SRP: $3.99
SAVANTS #5 (OF 5) (MR)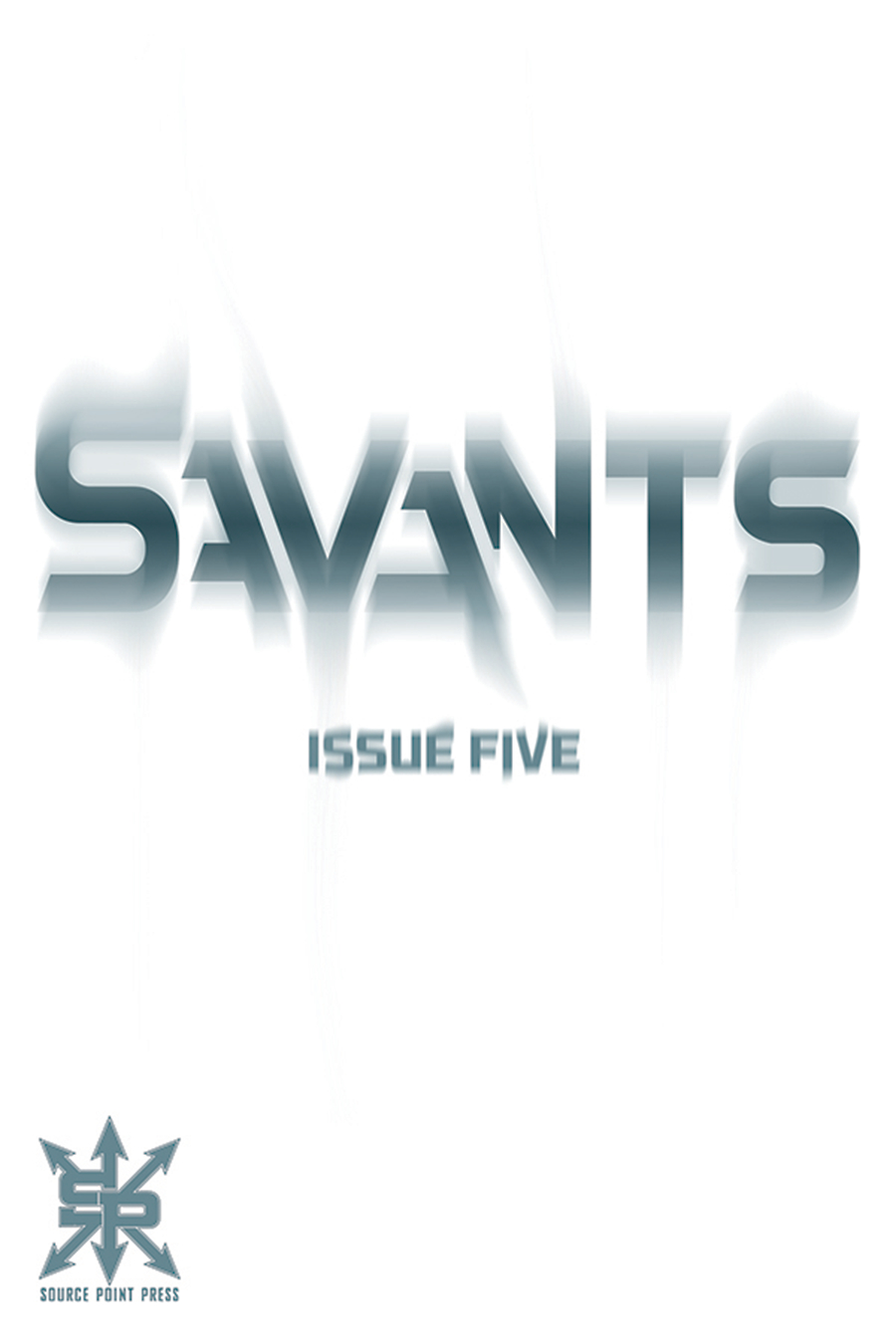 MAR192003
(W) Gary Reed (A) Seth Damoose
Amy Berg's story concludes in the last script written by comics legend Gary Reed. Before his tragic and unexpected passing, he'd verbally outlined this final issue with the creative team. So Savants #5 has been lovingly reimagined and told in incomparable silent detail by Seth Damoose.
In Shops: May 29, 2019
SRP: $3.99