We mentioned that Swamp Thing was looking like Alan Moore in the upcoming Justice League Dark series from DC Comics.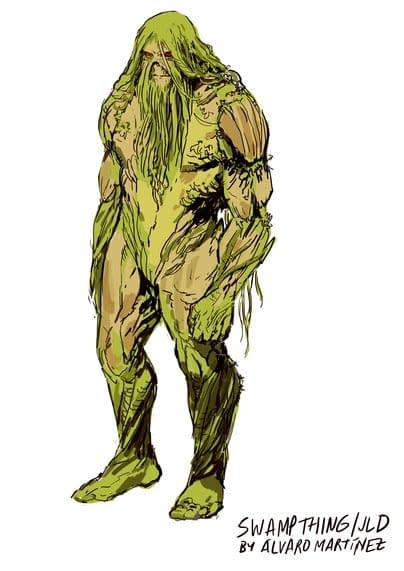 And it appeared he had been deliberately designed that way.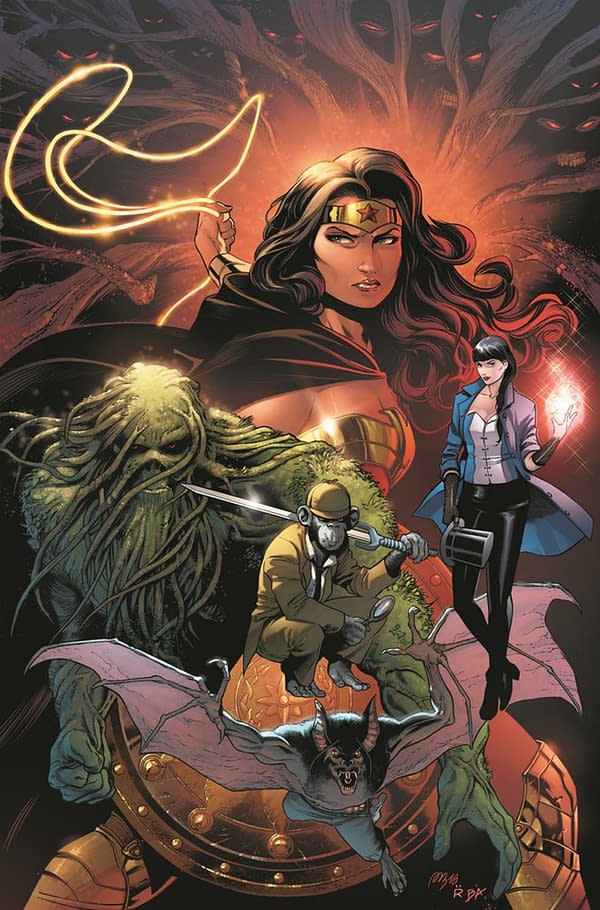 It's not the first time, though. It's not been unknown for fans to find a resemblance, such as this piece by Degenesis and Columbus.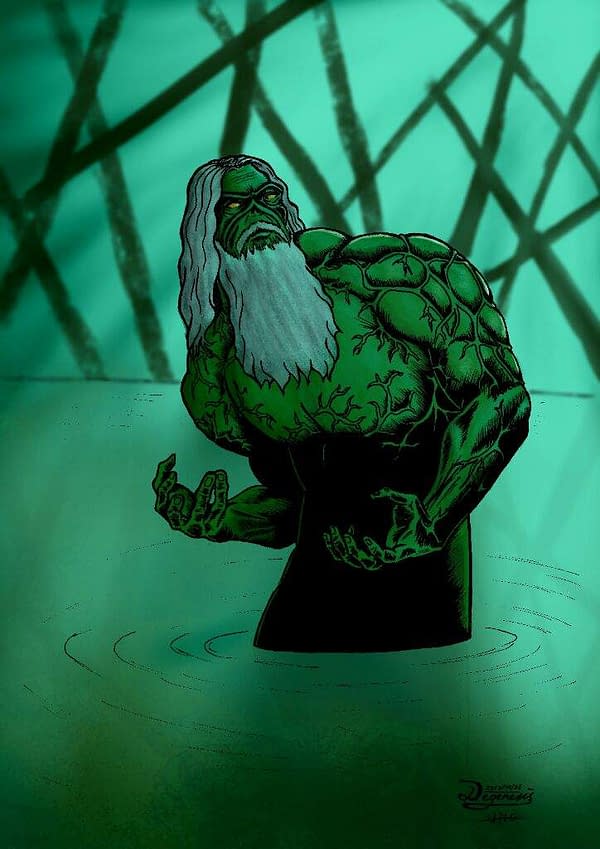 Also in Astro City: The Dark Age by Kurt Busiek and Brent Anderson, there was The Green Man, formerly the sorcerer hero Simon Magus, merged with Earth's biosphere and losing his memory.
He even got an Alex Ross cover.
Now the resemblance is down to Alan Moore being the most associated comics creator with the character, over and above his creators Len Wein and Bernie Wrightson. Moore forged his career in the USA on the back of Swamp Thing, and it remains a favoured character on the back of his legacy. Even though having repeatedly rejected and spurned DC Comics, it feels rather pointed.
But there may be another level to this portrayal. Back in Batman #23, Alan Moore fans Tom King and Mitch Gerard (and seriously, reading Mister Miracle and Big Numbers side by side is a trip) created a Swamp Thing issue which they painted as a tribute to Alan Moore's own Batman crossover in Swamp Thing, as well as to the late Bernie Wrightson. And portrayed Alec Holland's father in a familiar fashion as well.
Could Swamp Thing, as well as trying to look like Alan Moore, be in continuity, trying to look like Alec Holland's father? And is that a meta-jump once too far?
BATMAN #23
(W) Tom King (A/CA) Mitch Gerads
In a new story The Brave and the Mold! Swamp Thing comes to Gotham City featuring new art and cover by Mitch Gerads.
RATED T In Shops: May 17, 2017
SRP: $2.99
Enjoyed this article? Share it!