Here we go folks.
Tintin cover original artwork for Tintin In America, sold two years ago for $1.6 million. This year, a double page spread featuring a variety of illustrations used for many covers sold for almost $3.5 million.
Well, this could smash even that record. This folks is the original artwork for what could be the highest selling piece of comic book original art in history.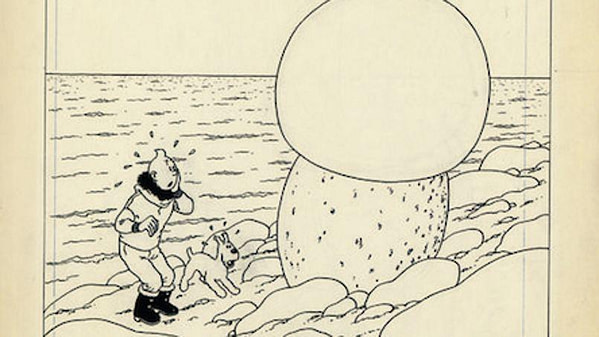 This is the original artwork to the famous cover to Tintin And The Shooting Star.
And the artwork is valued at 2.5 million Euros, or over 3 million dollars. But such is Tintin fever, it could go even higher… the auction is held at BRAFA, the Brussels Antiques and Fine Art Fair at the end of January…