[rwp_box_recap id="0"]
IDW's Teenage Mutant Ninja Turtles series has been hitting all those sweet nostalgia points for me, which is frankly not an easy thing to do. You can't just revisit the same old story and character beats to make something like a TMNT series work- it has to walk that line between the established thing that worked and something fresh and original.
Luckily, this series manages to pull it off.
The story by Kevin Eastman, Bobby Curnow,and Tom Waltz has taken a stark turn, as Master Splinter's negotiations with Karai imploded, leaving a very dangerous ninja seeking war with the old master and his allies.
The Turtles are doing their best to prepare for the looming conflict, but there's trouble at home, too. Raph is bristling under Leo's command, and is getting sick of being told what to do. Donatello has installed new gadgets in the Turtle Van, but they remain largely un-tested.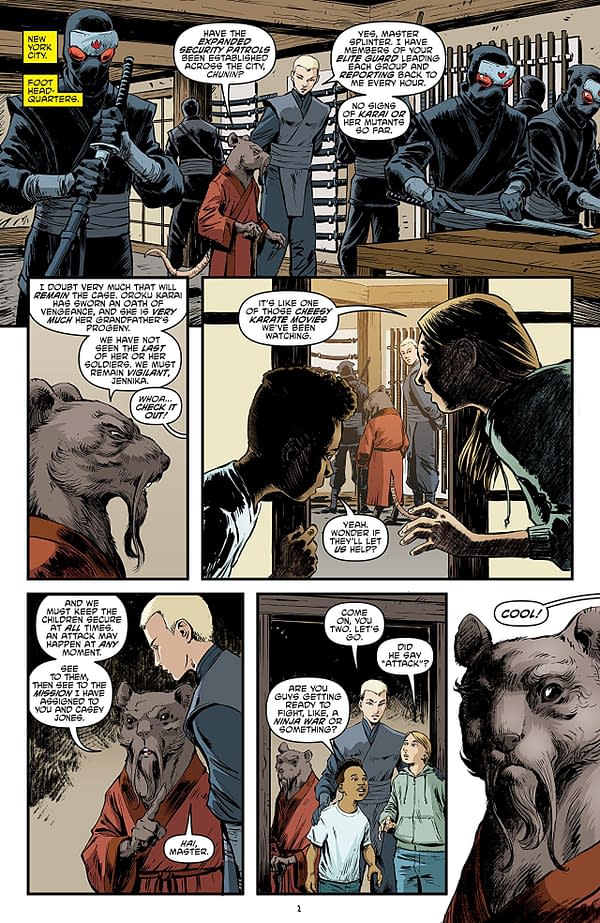 Mikey's fine, though. That's a turtle with very few concerns in the world.
I love that the writing crew have stayed true to the writing style of the old series- these newer stories are just as much of a read as the old series was, with a whole lot of text breaking up the action to tell a pretty engaging story.
The at from Dave Wachter also scratches that perfect sweet spot, and is really evocative of the old Eastman and Laird stories while still being its own thing entirely.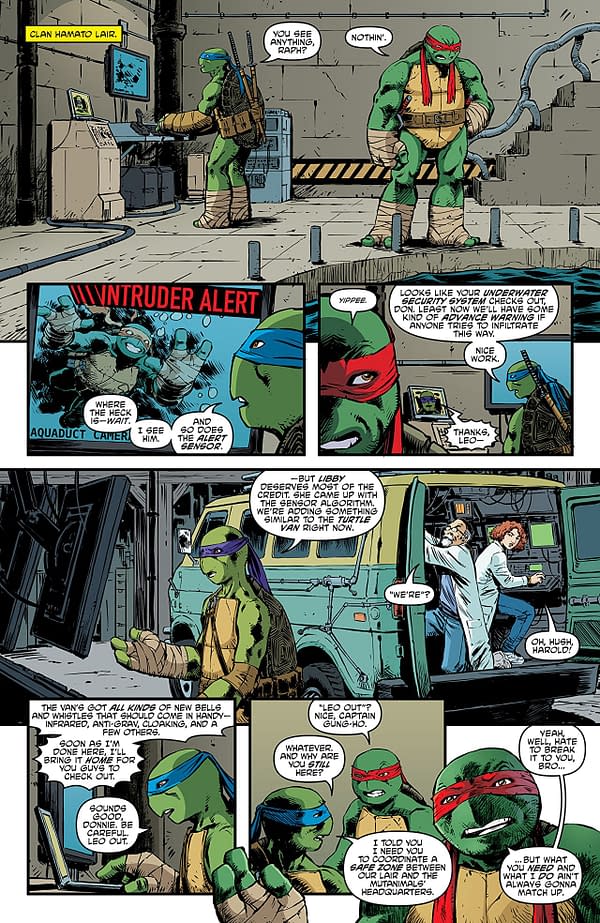 Long-time turtles fans will find plenty to love, and issue 93 is also a perfect jumping on point, too. The series is kicking off the "City at War" storyline, which finds Karai escalating her hostilities towards Splinter and his coterie.
The climax of the book was pretty startling, too- and should have some pretty far reaching ramifications for Casey Jones and the turtles.
SUMMARY: Story: Kevin Eastman, Bobby Curnow & Tom Waltz; Script: Tom Waltz; Art: Dave Wachter; Colors: Ronda Pattison; Letters: Shawn Lee; Editor: Bobby Curnow; Publisher: IDW Publishing; Release Date: April 24, 2019; Cover Price: $3.99; 35 pages
[rwp-review-ratings id="0"]
[rwp-review-form id="0"]
Enjoyed this article? Share it!