Tom King Says That Alfred's Death Will Set Up The Events Of 5G
Tom King was a guest on John Sientres' Word Balloon podcast over the weekend. During which he talked about all manner of comics and movie projects, but also the end of his run on Batman and his plans for Batman/Catwoman with Clay Mann.
When being asked about his decision to kill Alfred Pennyworth off and whether he got pushback from DC Comics over it, he replied that he 'didn't get pushback but push forward.' He said that he had a cliffhanger where Alfred died, but that it was written so we would later discover that he wasn't dead after all, somehow. Indeed, at the time, Bleeding Cool looked at the specific set-up as a magic trick, performed for Damian Wayne, whose position was set and fixed.
But that DC Comics asked why Alfred wasn't dead. King's take was that 'he's Alfred and he has to live forever' but that DC Comics told him 'No, no, he's dead'. He said that 'that's crazy, that's a crazy thought.' At which point he became the first DC Comics creator to name a certain story that Bleeding Cool scooped and has been reporting since last summer… telling us that '5G is happening, right.'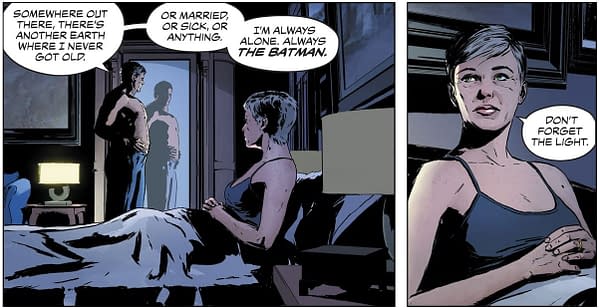 5G, as Bleeding Cool has it, is the fifth generation of DC Comics heroes to follow the four established new generations for the new DC Comics Timeline beginning with Wonder Woman. That will see all the characters of the DC Universe aged up, with the leads replaced in the roles by new characters.
Well in the podcast, Tom King says that Batman losing Alfred starts the events that trigger 5G off. It sees him losing his connection to humanity, as he regards Alfred as his real father, not this parallel Flashpoint version of Thomas Wayne. And King says that this will still have huge repercussions going forward, even though he is now writing his planned story in Batman/Catwoman. He has written four issues of that so far, Clay Mann is taking the necessary time to draw it, and it will tell the fifty-year relationship from the moment they met until they die, and will reflect the story he and Lee Weeks told in Batman Annual #2.
Oh and he also mentioned that the series, when it eventually published, will have two alternate variant covers for each issue, by Jim Lee and Travis Charest. And there will be lots of kissing.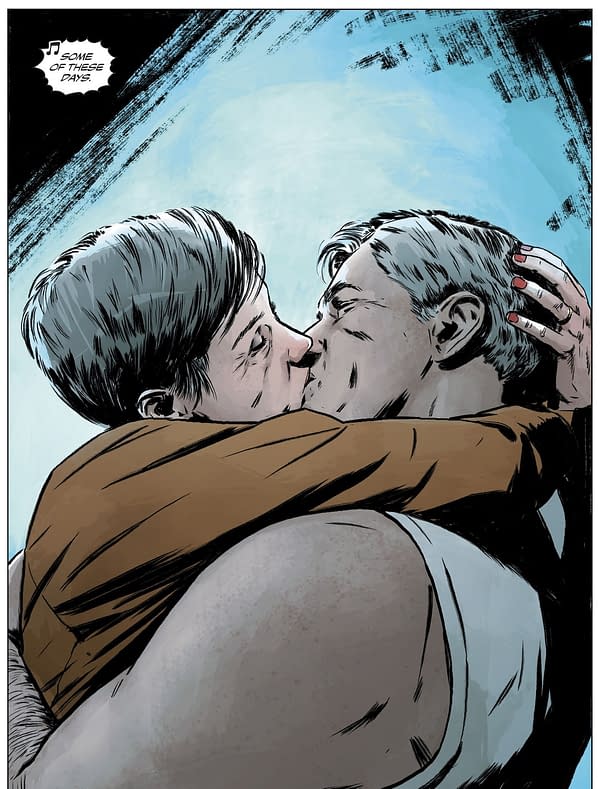 ---
---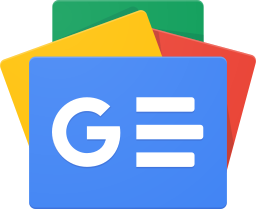 Stay up-to-date and support the site by following Bleeding Cool on Google News today!